Home
›
Refined Warehouse Metamorphosis
Refined Warehouse Metamorphosis
REDFERN WAREHOUSE, SYDNEY
The original shape and materials of this former warehouse in Redfern, Sydney, Australia, now form the base of a family home. Ian Moore Architects designed the transformation, creating comfortable and open spaces that remained their original industrial look and feel by combining existing elements with modern and clean design.
Photography by Rory Gardiner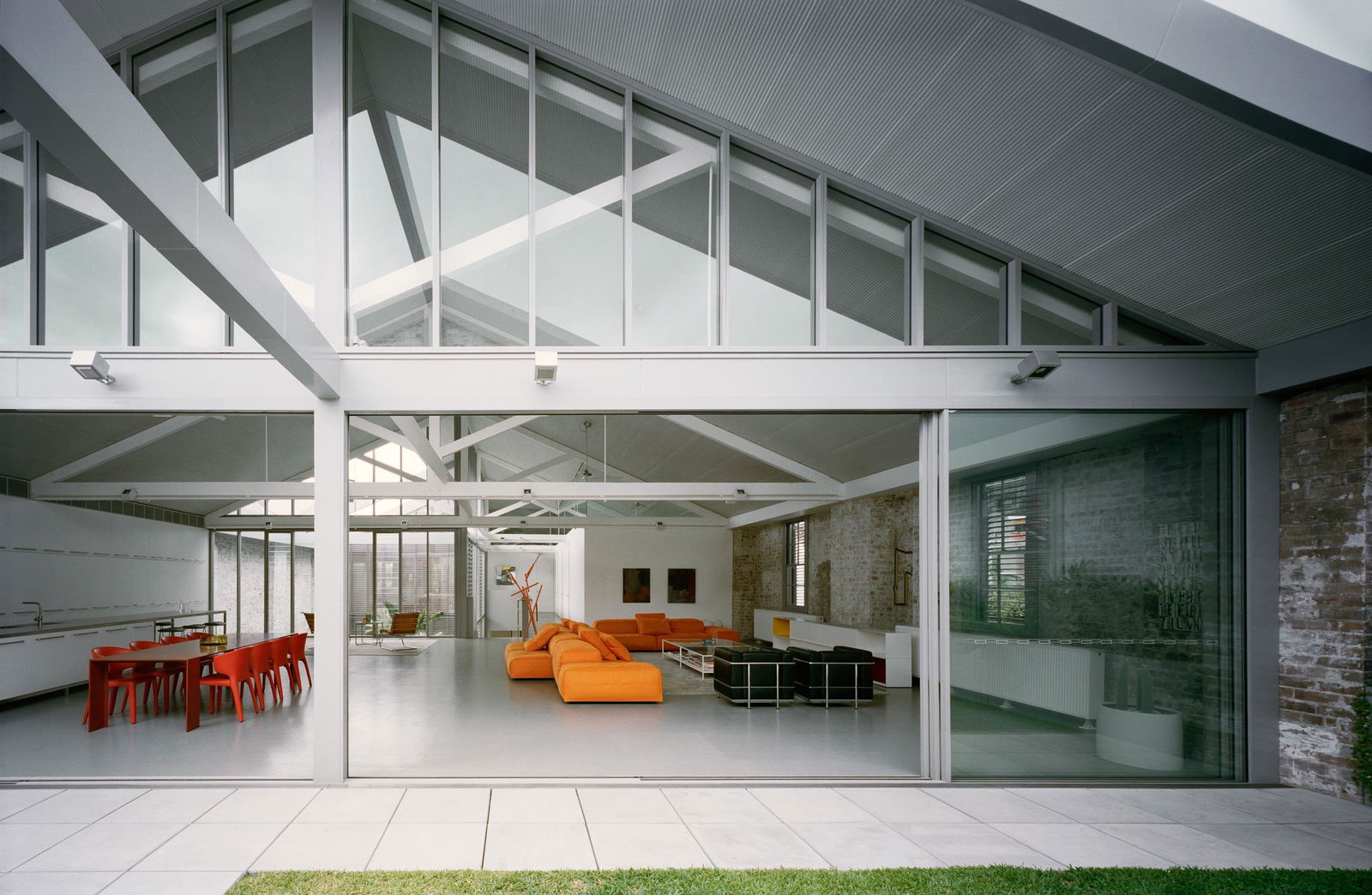 TRUE EYECATCHERS
The exposed trusses and brick walls are elements from the old warehouse and remain true eyecatchers. The house has a bright and open design with airy spaces that create a comfortable and welcoming atmosphere. Even the walls end at the same height as the trusses with clear glazing above to let the natural light flow through every room.
OPEN AND BRIGHT
The different levels of the house have different functions. All household spaces have been located on the upper level where the kitchen, dining room and living room come together in a single large space where the original function of the home, the former warehouse, remains present in the brick walls. The large glass patio doors open up the space to the garden, creating the feeling of an even larger open space.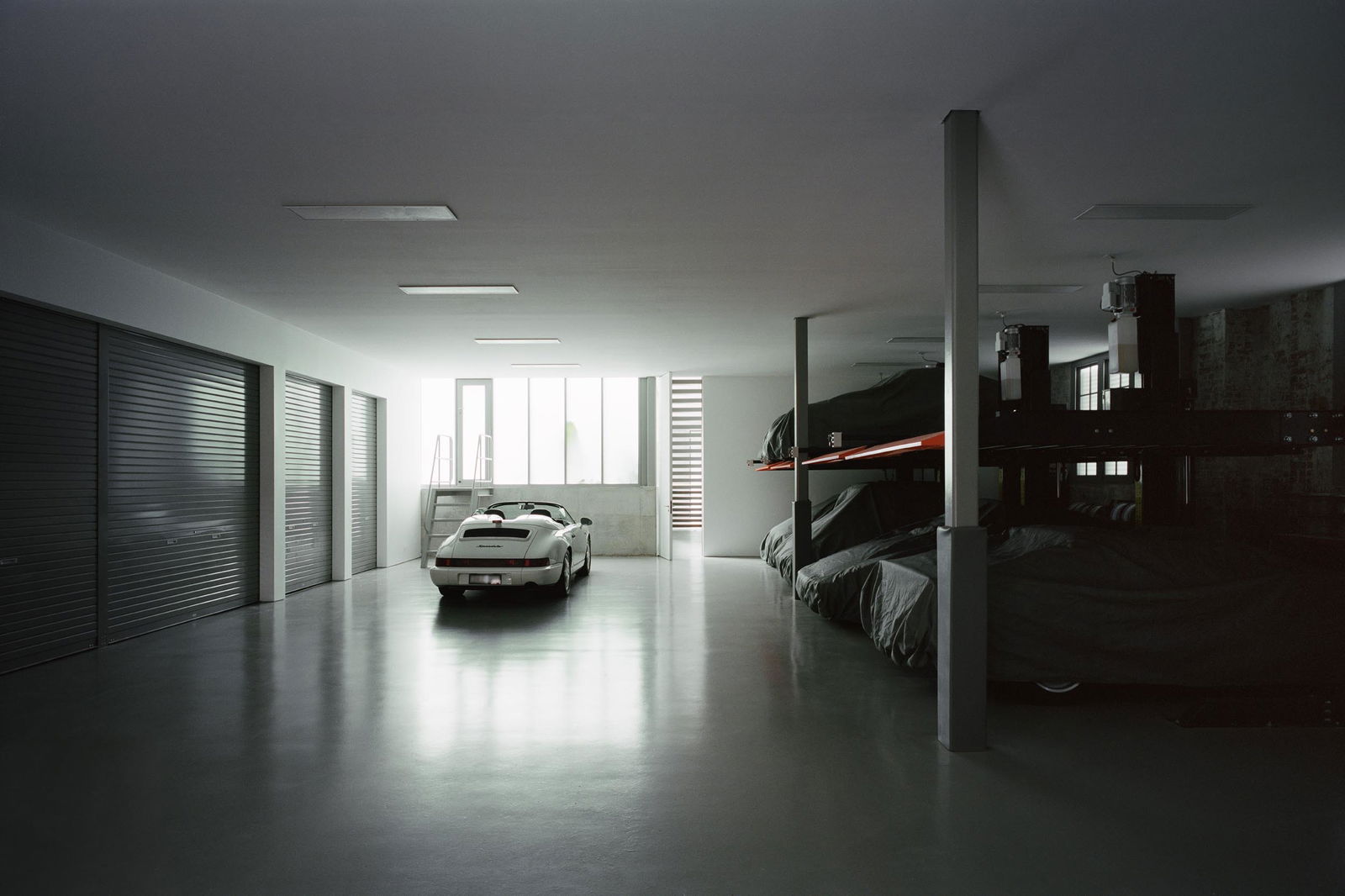 TIMELESS QUALITY
The basement reminds the least of the former warehouse and gives home to a series of classic sport cars. The materials used throughout the entire house were chosen based on their functionality and comfort. Low maintenance and contrast with the original details of the architecture can therefore be found in the basement, too.
In the pivoting entrance door, the FritsJurgens System M pivot hinge was applied. It is, as every FritsJurgens pivot hinge, maintenance free. Rigorous testing shows that every FritsJurgens pivot hinge still performs with the same perfection as on day one after one million movements – that equals 136 years of daily use.
HIDDEN IN THE DOOR
FritsJurgens pivot hinges are applied throughout the house, as always hidden away in the doors. As quoted by the architect: "New work is complementary but clearly distinguished from original fabric through a rigorous application of the concept of retention, recycling and reinforcing the original form and spatial qualities of the warehouse, while inserting a series of refined and elegant new elements to contrast with and compliment the original, with no sentimental or nostalgic reinvention of a warehouse aesthetic."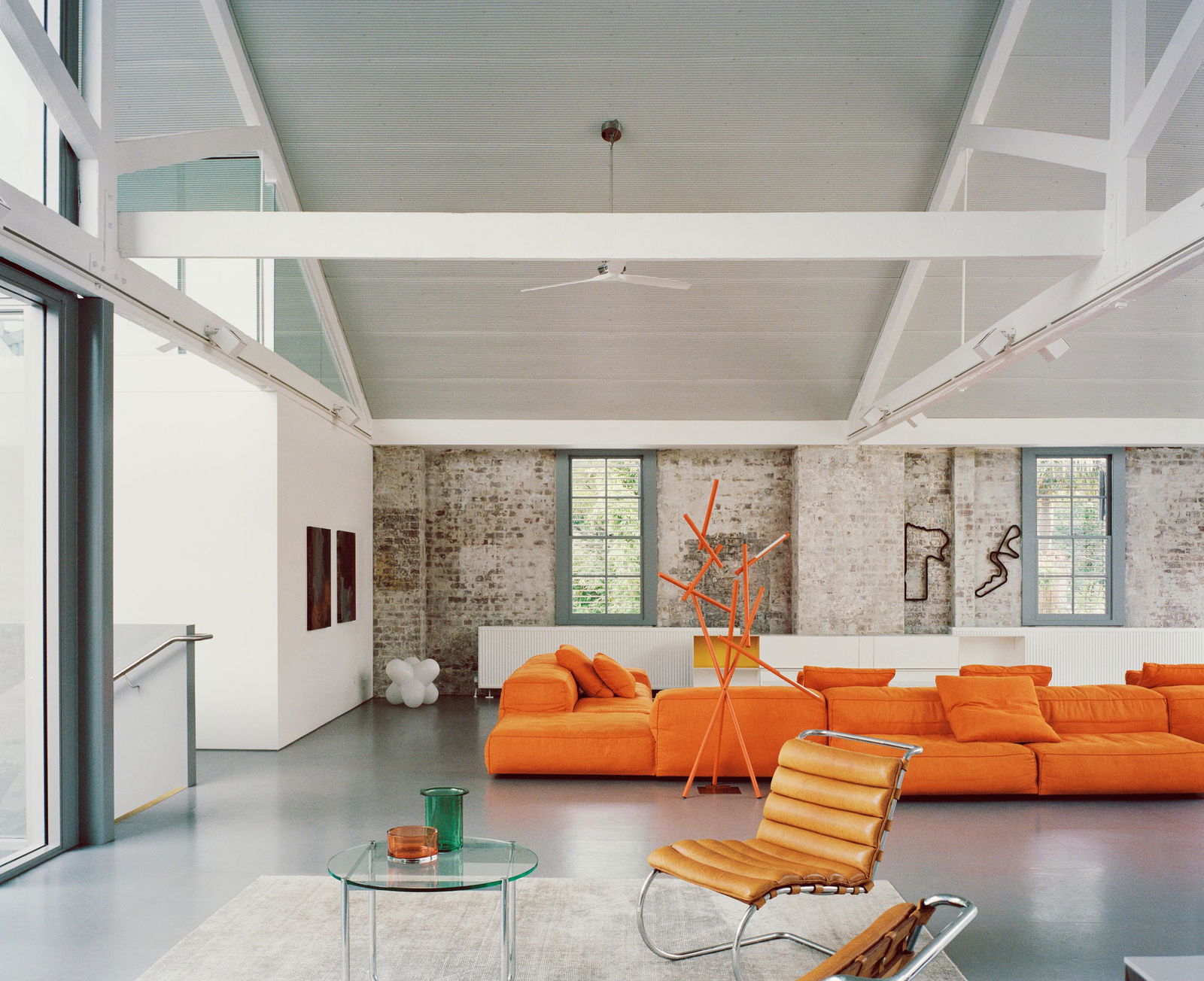 NEW PERSPECTIVE
Bright pops of colour, like the orange element couch in the living room, enliven the open spaces and make this place a true family home. The architect succeeded by creating a design that did not reinvent the warehouse aesthetic in a sentimental or nostalgic way, but by giving a modern and refined new perspective on such a metamorphosis.