Home
›
Somfy House with steel-framed glass doors
Somfy House with steel-framed glass doors
Building Happiness with steel-framed glass doors
In the Somfy House in Hoofdddorp, those who are interested can experience the comfort of smart-home solutions themselves. In 2015, the storage space of this Somfy House was reconstructed into a beautiful showroom, equipped with an elegant steel-framed glass door. The space has an open and transparent character due to the abundant use of steel-framed glass. The design of the pivot doors continues into the stair gates, creating a stylish unity.
System M: self-closing and soft-close
With its self-closing and soft-close functionality, the FritsJurgens System M is the system these steel doors with glass needed. After the door is opened, it will always close in a controlled manner and as silent as a whisper. Additionally, the door can be fixed at -90 and 90 degrees, creating a wide passageway. The Somfy House stands for "Building Happiness"; our pivot-door hinge has contributed to that ambition.
Prime examples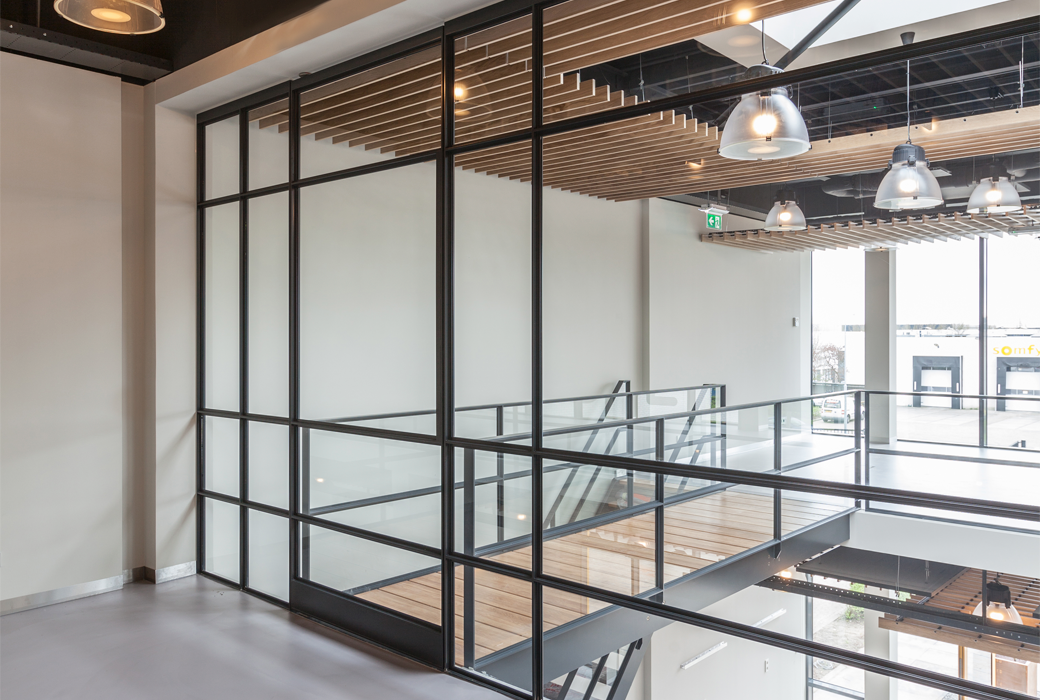 Drag over the photos for more
Be inspired
Curious regarding the other applications of the FritsJurgens pivot-door hinges? Allow yourself to be inspired by our stories.
## SYSTEM M - Hold positions at 0˚, 90˚and -90˚ - Self-closing from -125˚ to + 125˚ - Adjustable closing damping (soft closing) - Adjustable hydraulic backcheck - Can be combined with door frames - Patented system [SYSTEM M DETAILS](/pivot-hinge/system-m){.button}