Glass pivot doors
Blend in or stand out
Glass pivot doors can come in various shapes and sizes. They can subtly divide spaces while still letting through light or have more impact on a space with for example tinted glass. Whether the door is big or small, indoors or outdoors, the pivot hinges by FritsJurgens are very well suited for light and heavy glass doors.
Glass pivot door examples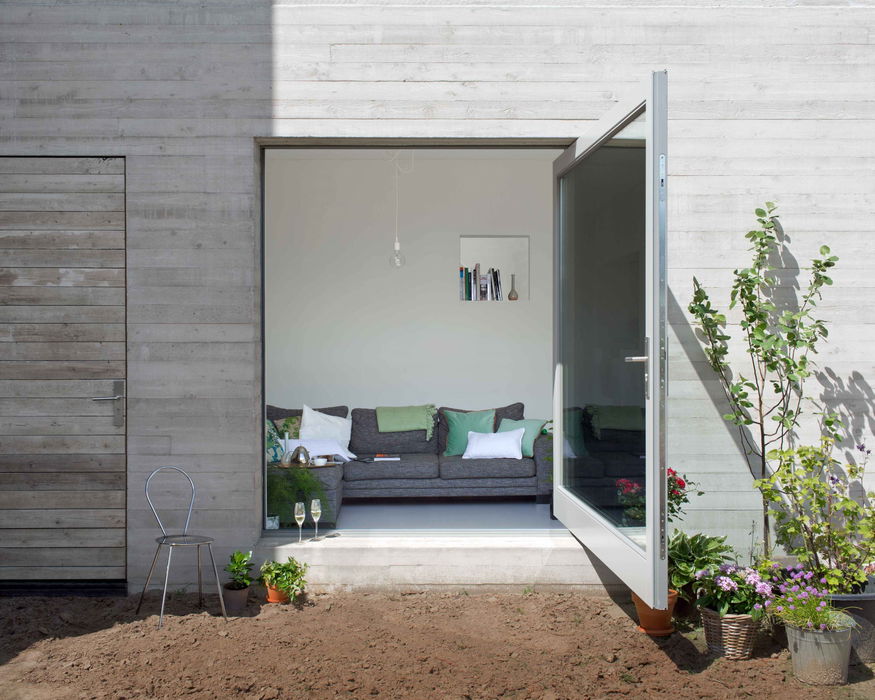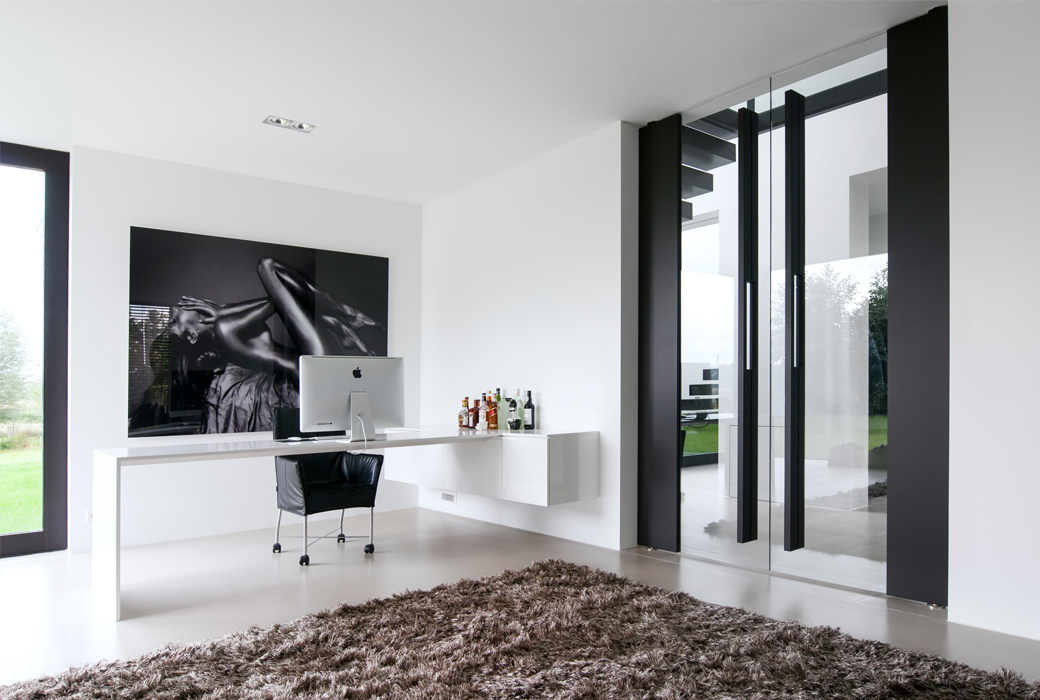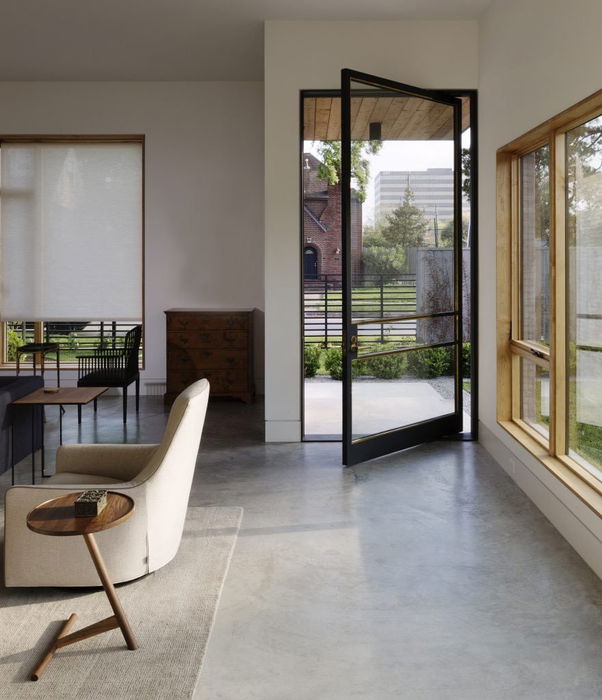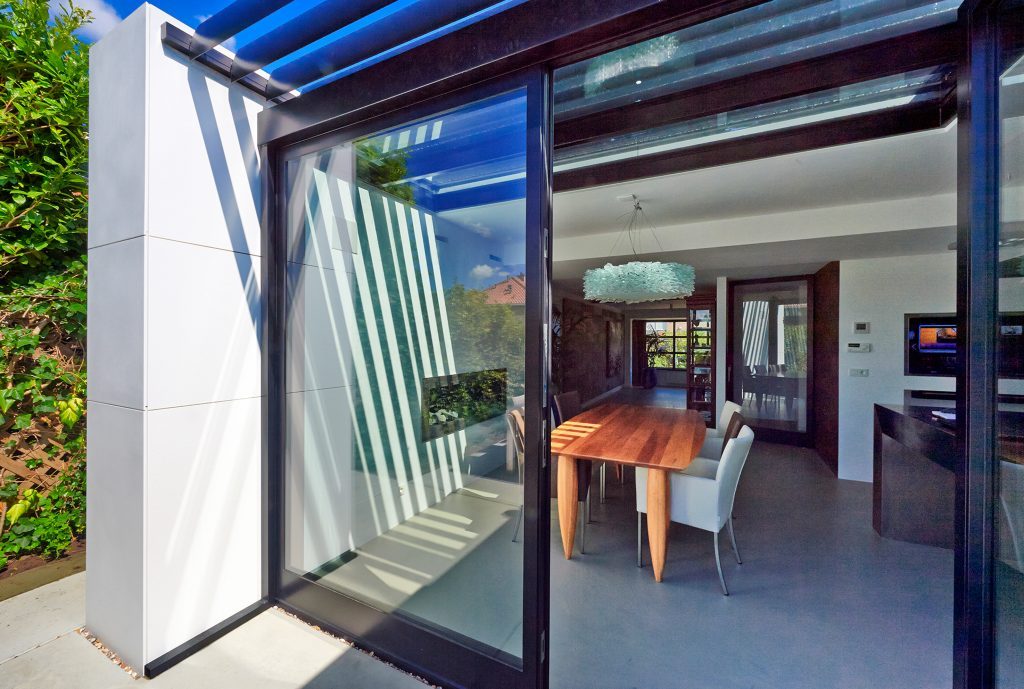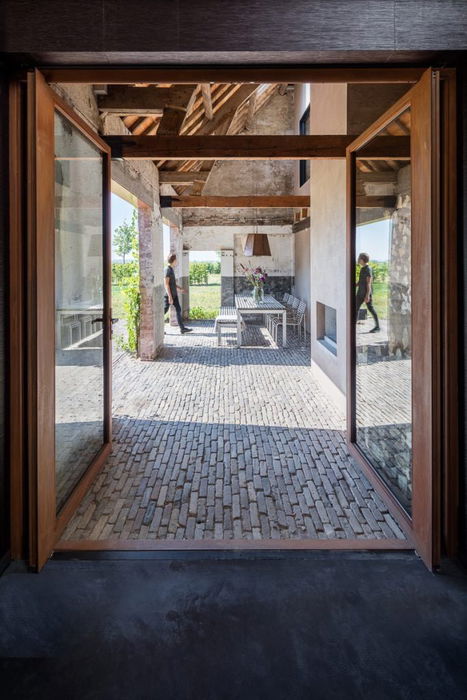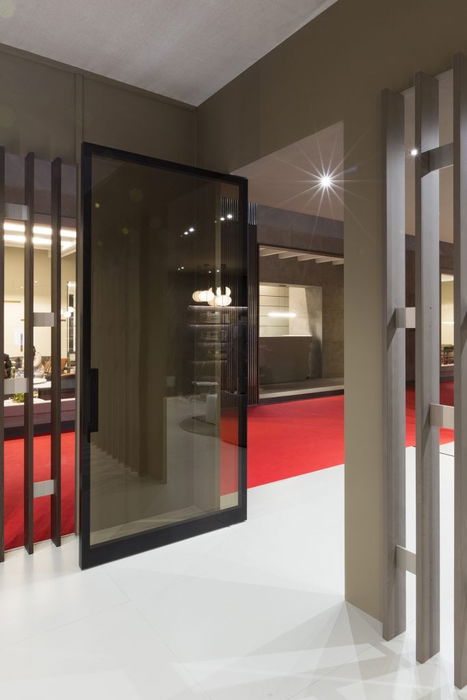 Drag over the photos for more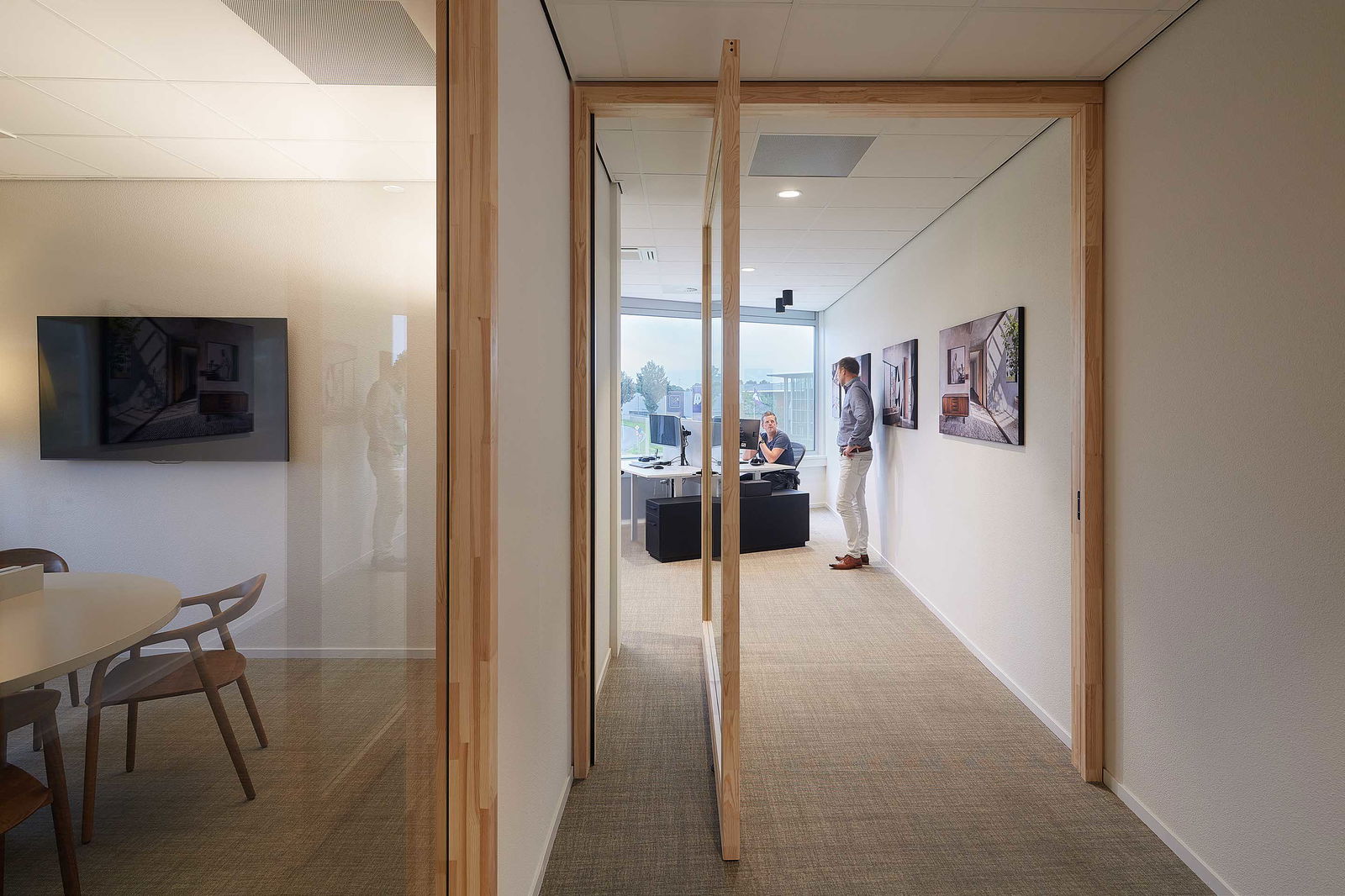 Unlimited design
A pivot door made of glass can take many different shapes. Transparent glass subtly divides spaces while frosted glass or tinted glass stands out. Glass doors can even be given another dimension by adding personal artworks, as was done in this project in the Nordiawerf, The Netherlands.
A glass pivot door can be framed with for example wood, metal or even tinted glass to create the desired look. It can be designed to perfectly blend in with its surroundings or to stand out beautifully.
Glass door pivot hinges
The FritsJurgens pivot hinge systems are very suitable for glass doors and will last over a lifetime. FritsJurgens' hinges are made from high-quality, maintenance-free materials and align with any interior. They are suitable for any type of glass pivot door: crittall style doors with steel, doors with glass and wood combined.
FritsJurgens pivot hinges are suitable for exterior doors as well. Glass exterior pivot doors are very suitable to create a connection between indoors and outdoors and let through lots of natural light.
These doors are often made weatherproof with moist- and draft repellent details. Find out which FritsJurgens pivot hinge suits your pivot door.
Ultimate elegance
Glass doors are elegant, especially when their movement is optimized by a FritsJurgens glass door pivot hinge. A pivot door beautifully accentuates a fluent movement.