Accessories
FritsJurgens offers several accessories for the use and installation of your pivot door. Make the installation of the pivot door even easier with the Hexagon Guide, and the Axle Wrench, align your pivot doors perfectly with the FritsJurgens Flush.
Flush
The Flush consists of a set of two strong magnets. These will be installed in the bottom side of the pivot door and in the wall or door next to it.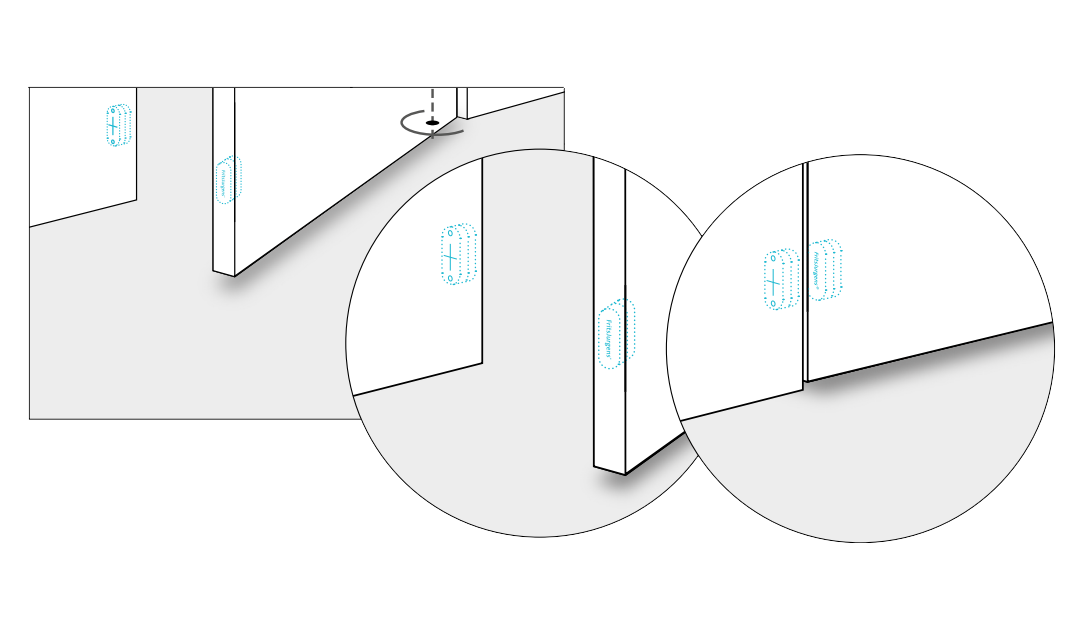 Hexagon Guide
FritsJurgens offers the Hexagon Guide to ease the installation of the top pivot in case the pivot point is more than 280 mm from the side of the door.
The Hexagon Guide contains preset holes, through which gaps around the door can be easily adjusted using the Hexagon key. The Hexagon Guide will offer you easy access and stability of the top pivot.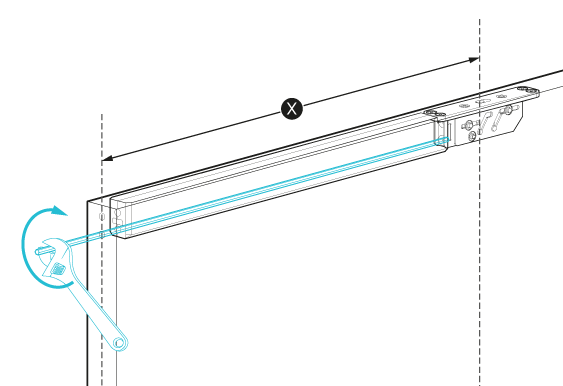 System M Axle Wrench
For turning the spindle
When installing a door fitted with System M, it is very important that the door is installed in its open position, which can be done with the Axle Wrench.