Pivot hinge
Pivot door hinges
FritsJurgens offers four series of pivot hinges, creating a solution for every pivot door. Every pivot hinge is fully mortised in the pivot door and easy to install. Discover the endless possibilities.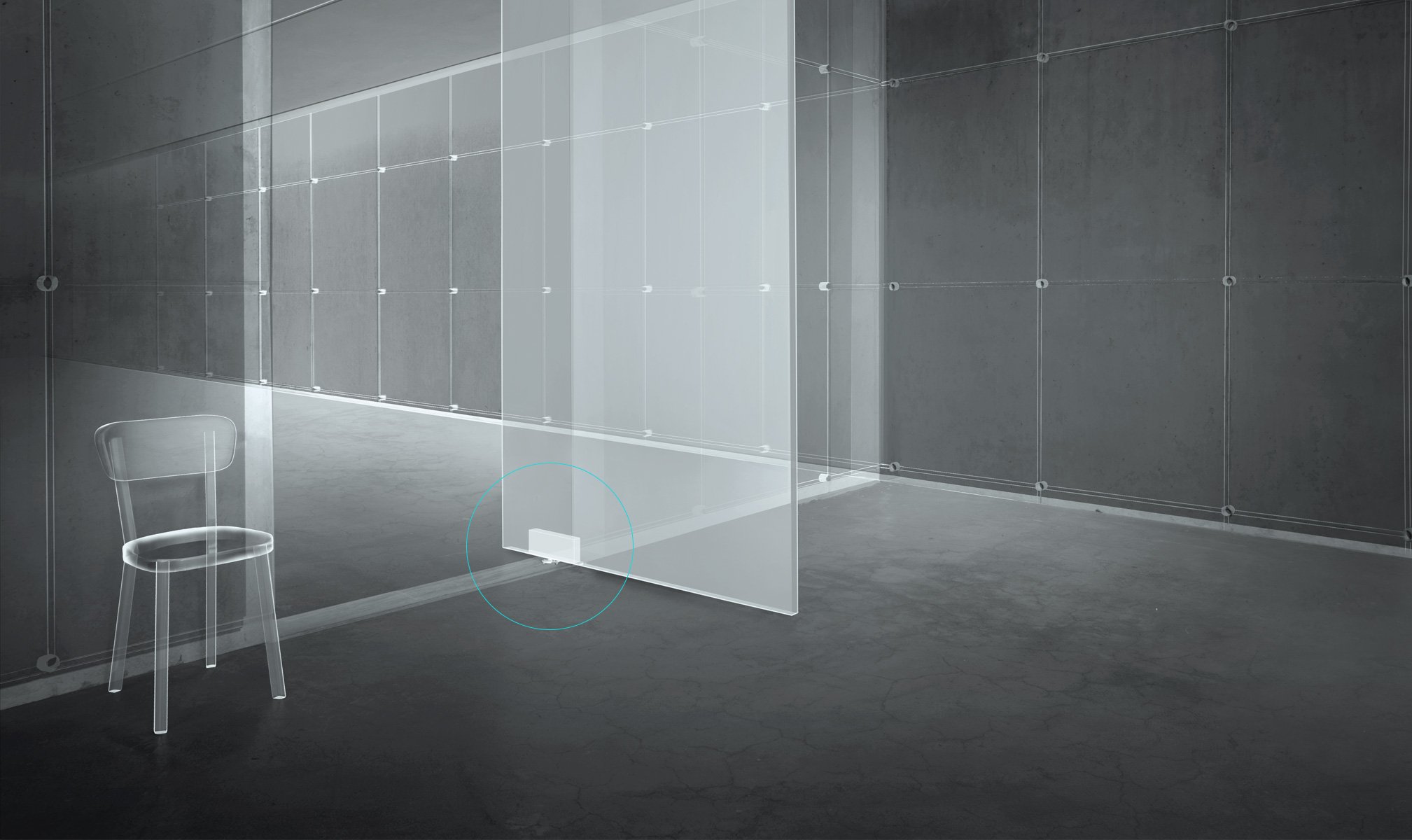 FULLY INTEGRATED IN THE DOOR
FritsJurgens revolutionizes the pivot hinge by fully integrating it into the top and bottom of the door. This makes structural elements and floor installations superfluous. Only a small floor plate is visible.
All our pivot door hinges are incorporated in the door. Curious about the possibilities of the pivot door hinges?
Here's a quick overview:
System M+: This adjustable pivot hinge brings Latch Control to ensure proper latching, guaranteed control over the movement of doors up to 500 kg, and extra adjustability for the movement of the door.
System M: offers the ultimate in pivot door movement. Ultimate elegance
System 3: offers all-round perfection. The pivot door can rotate 360 degrees in both directions
System One: excels in simplicity. A pivot point combined with excellent performance
Limitless design up to 500kg
The pivot hinge systems support pivot doors up to max 500kg, which offers endless possibilities designing your pivot door in terms of dimensions and use of materials.

For new and retrofit situations
The floorplate fasteners only need to be mortised 8.0mm in the floor. Therefor it is suitable for all types of floors, also existing ones and combination with radial heating.

Fits virtually in any door
The pivot hinge systems are suitable for every door type in terms of materials with a minimum door thickness of 40mm.
SYSTEM M
Hold positions at 0˚, 90˚and -90˚
Self-closing from -125˚ to + 125˚
Adjustable closing damping (soft closing)
Adjustable hydraulic backcheck
Can be combined with door frames
Patented system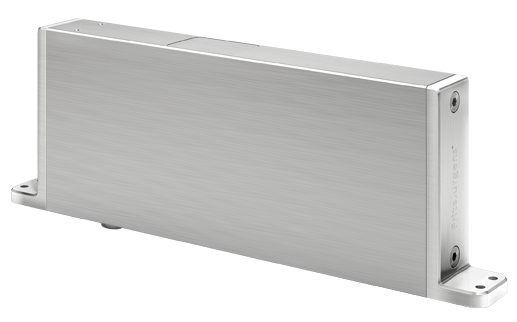 SYSTEM 3
Hold positions at 0˚, 90˚, 180˚ and 270˚
Self-opening
Self-closing
Patented spring system
SYSTEM ONE
Compact system
No hold positions or closure function
Can be combined with door frames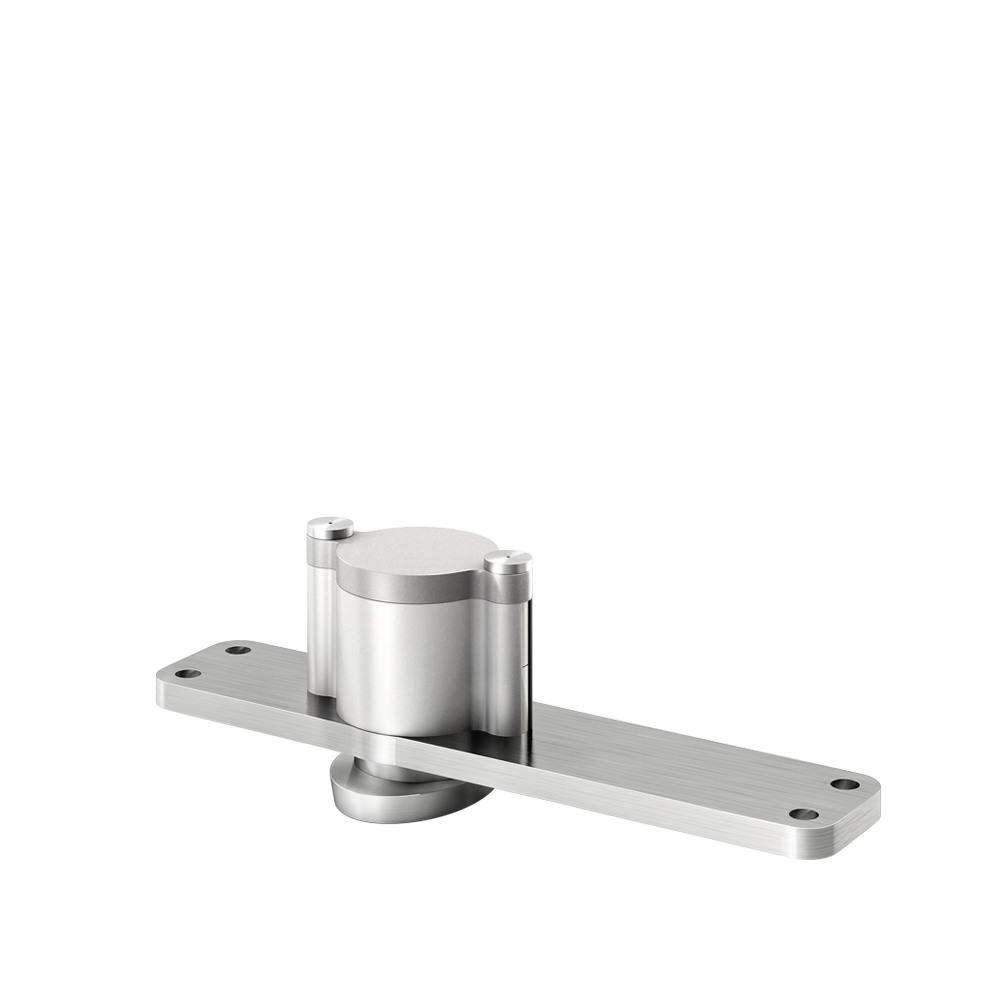 FritsJurgens pivot hinge systems
No structural elements in floor and ceiling
Load-bearing capacity: up to 500 kg
Minimum door thickness: 40mm
Floorplate fasteners only 8mm in the floor
Patented systems
Quick and easy to install
Maintenance-free
Easily adjustable with the door in place
FOR ALL TYPES OF PIVOT DOORS
FritsJurgens pivot hinges are ideal for large, heavy and tall timber, steel, framed glass, and oversized clad doors. Perfect for interior and exterior doors, in both residential and commercial environments.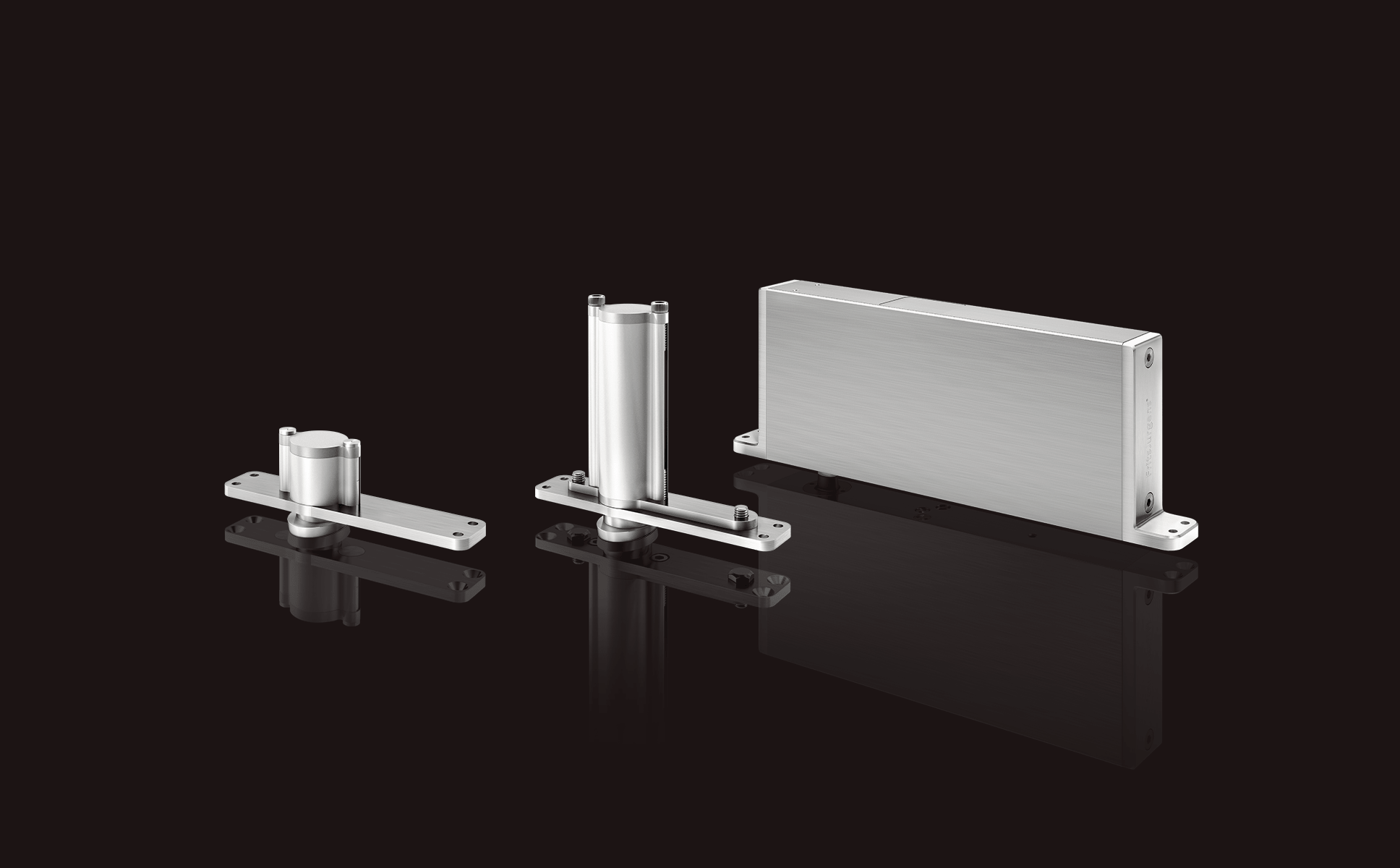 Contact us
FritsJurgens has en extensive international network of qualified distributors and partners. Would you like to purchase pivot hinge systems or are you looking for a pivot door manufacturer? You can find details on our contact page.
Built for a life time
Pivot hinges developed by FritsJurgens are made to last for a lifetime. Our pivot systems are tested up to 1.000.000 open- and closing movement. Therefore, pivot doors with FritsJurgens Inside can easily endure 136 years of daily use.
FritsJurgens pivot hinges are hidden away inside the door. All technique is mortised entirely (and thus concealed) into the door itself. Therefore, pivot doors with FritsJurgens Inside need to be a minimum of 40 mm thick. There is no need for structural elements in the floor or ceiling, nor subterranean door closers when installing a pivot door with FritsJurgens Inside.
This allows for minimally invasive, and unwanted visible lines and details. Furthermore, all of FritsJurgens pivot hinges are maintenance-free for over a lifetime.
FritsJurgens offers 3 types of pivot hinges, each with its own unique details and features.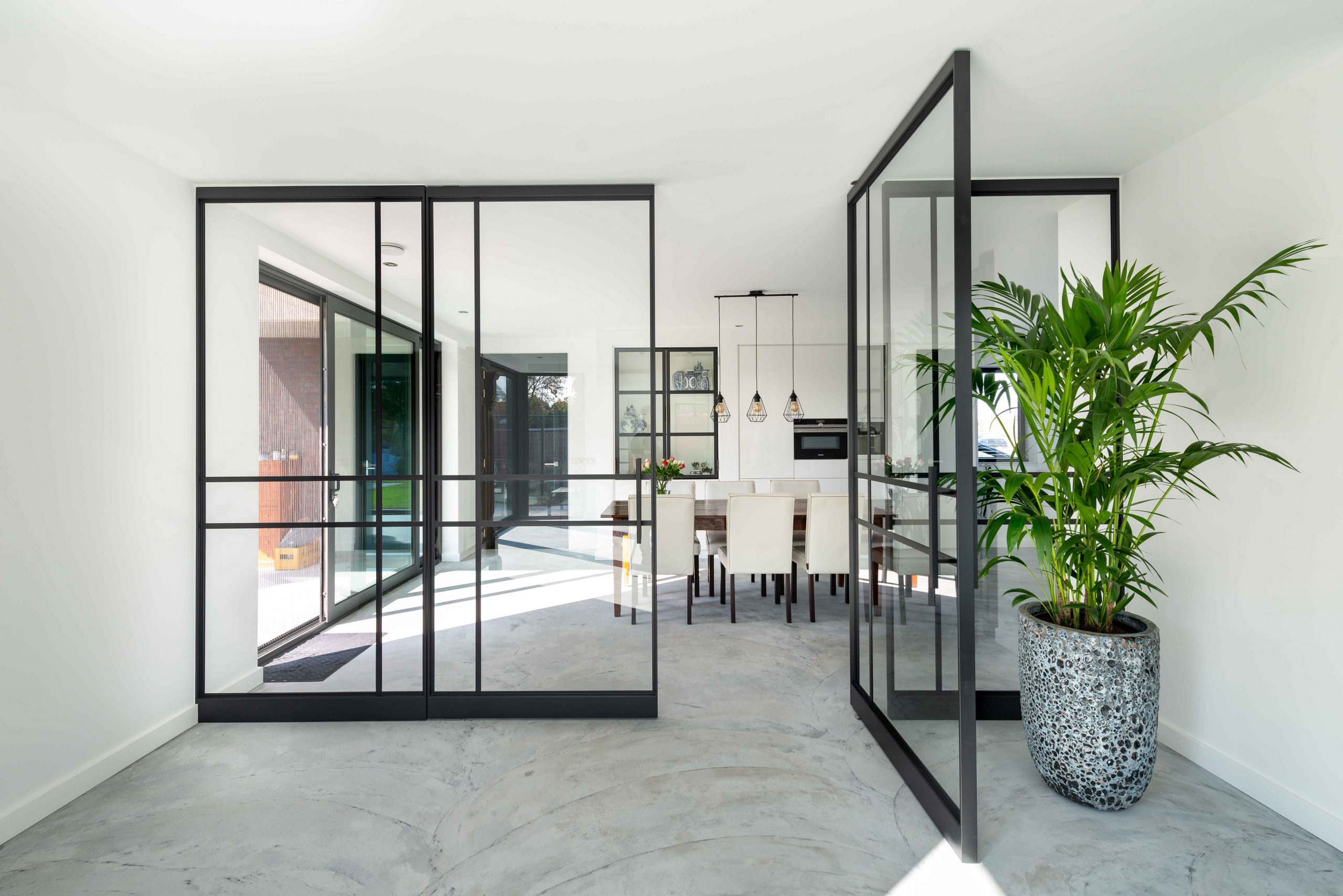 System M pivot hinge
For exterior or interior pivot doors that require a self-closing function, wall protection (hydraulic backcheck) or closing damping, we offer our most advanced pivot hinge System M. The M stands for motion, as the door automatically closes in an elegant, smooth motion to it's closed position after being opened.
When the door is opened with force, the hydraulic back-check prevents the door from touching the wall. System M has a load capacity for doors ranging between 20Kg and 350Kg.
Suitable for: Rotation: 180˚, Rotation: 90˚ (in combination with door frames)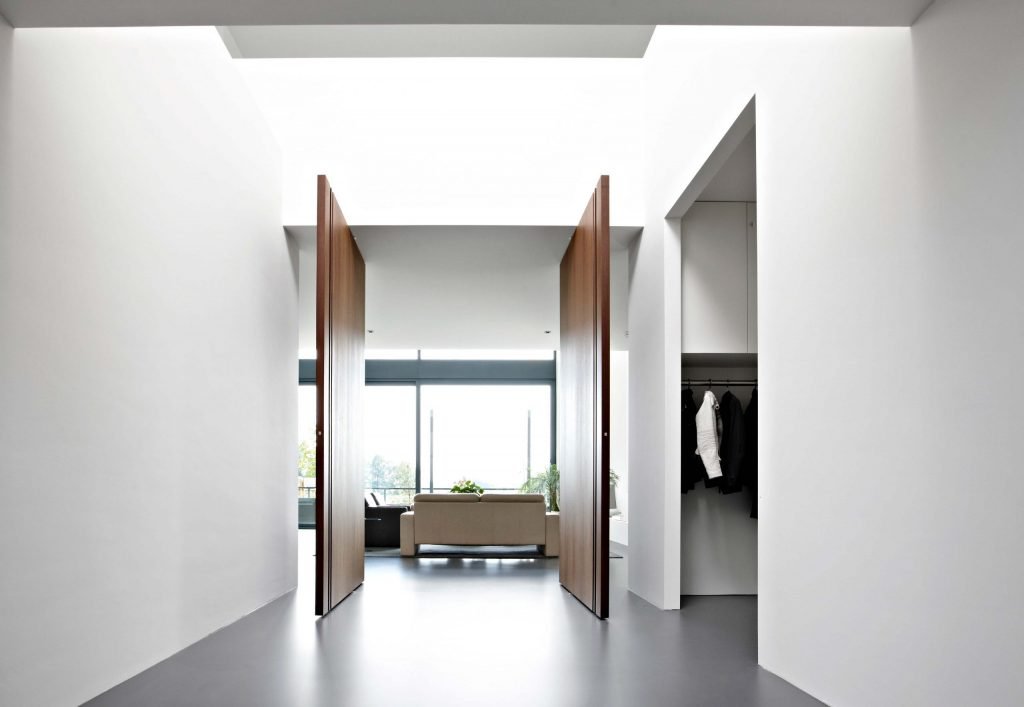 System One pivot hinge
For pivot doors or pivoting walls that do not require any functionality, we offer System One. System One functions solely as a pivot point, without any additional functionalities for doors ranging between 20 Kg and 500 Kg.
Suitable for: Rotation: 360˚, Rotation: 90˚ (in combination with door frames)
System 3 pivot hinge
For moving walls or pivoting walls that require hold-positions at every 90-degree angle, we offer System 3. System 3 is also built for doors ranging between 20 Kg and 500 Kg.
A pivot door fitted with System 3 will always return to it's closest 90-degree angle position and can, therefore, be fixed in an open, or closed position (flush).
System 3 is only suitable for middle placement of the pivot point and is not suitable for exterior or interior doors with the pivot point placed on the side of the door. System 3 only suitable for doors with a middle placed pivot point.
Suitable for: Rotation: 360°
Easy installation
FritsJurgens pivot hinges also allow for quick and easy installation of pivot doors up to 500Kg in both new and retrofit projects, even when floor-heating is applied.
FritsJurgens hinges are mounted on a small floor-plate that is just 8 mm fastened into the floor. It is also possible to mount doors on floors where two types of floor meet.
All FritsJurgens pivot hinges are double-acting and are suitable for a wide range of door materials. From steel-framed glass pivot doors to wooden, or even marble pivot doors.