Wooden pivot doors
Timeless wooden doors
Wooden pivot doors are timeless and suitable for a wide range of applications, from classic to modern interiors. Wooden interior doors give a space character and warmth. In addition, wood is durable and can be a great insulator and noise canceller. The weight of any kind of wood is easily carried by an invisible pivot hinge by FritsJurgens.
Wooden pivot door examples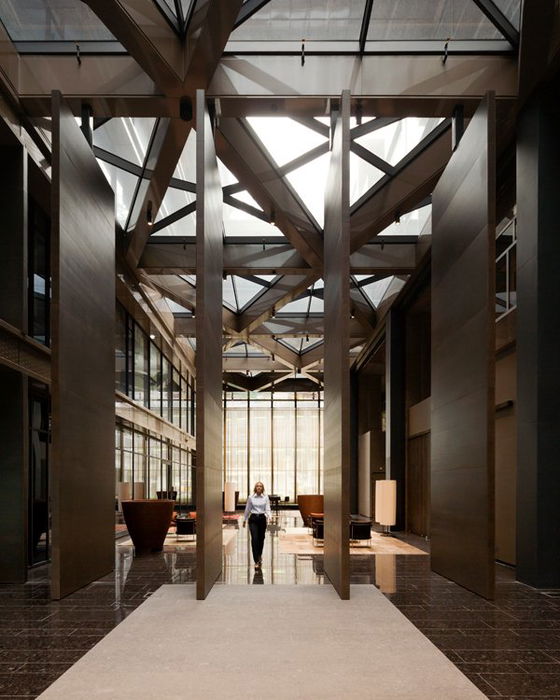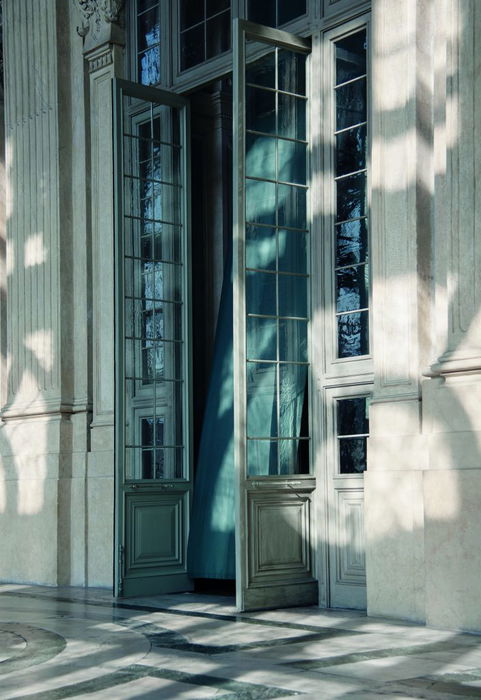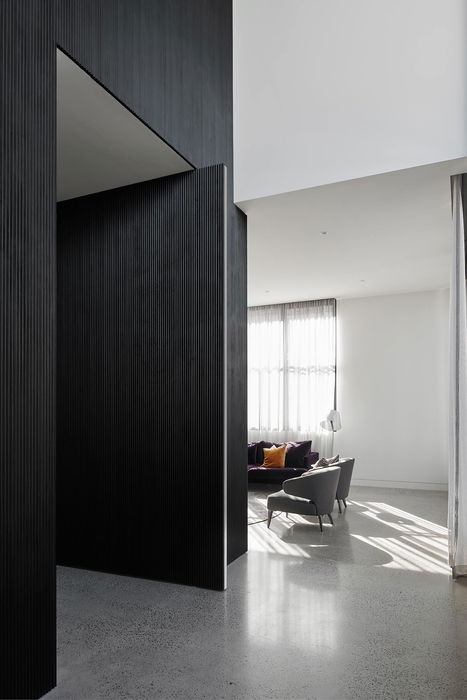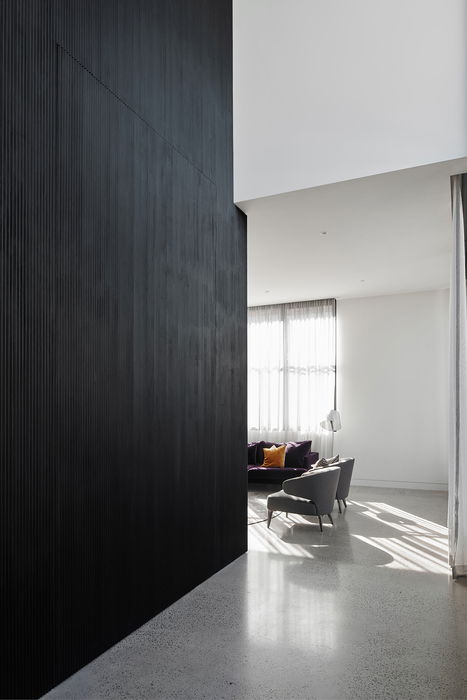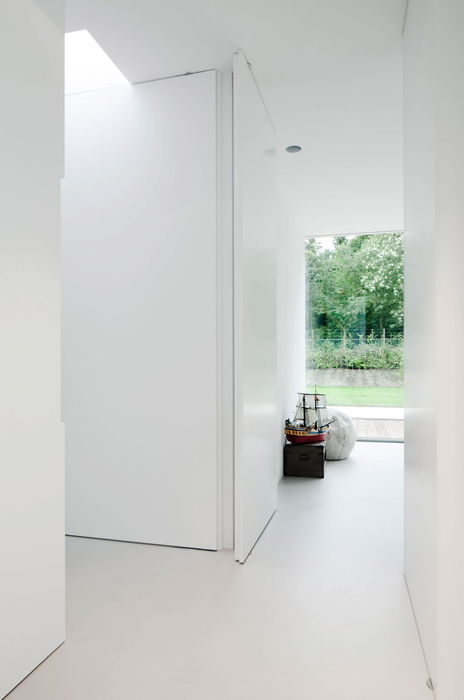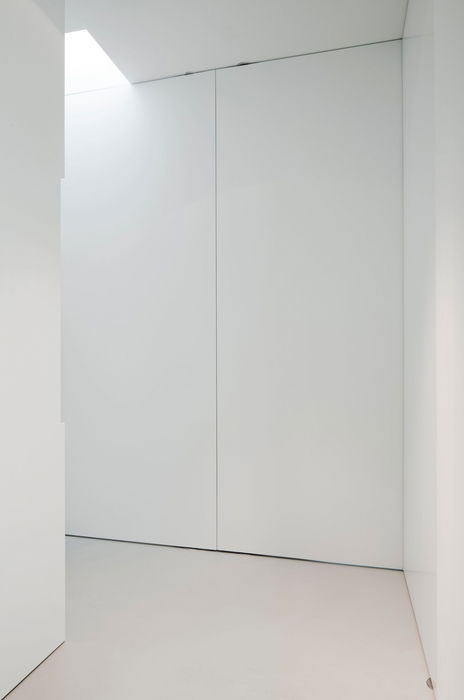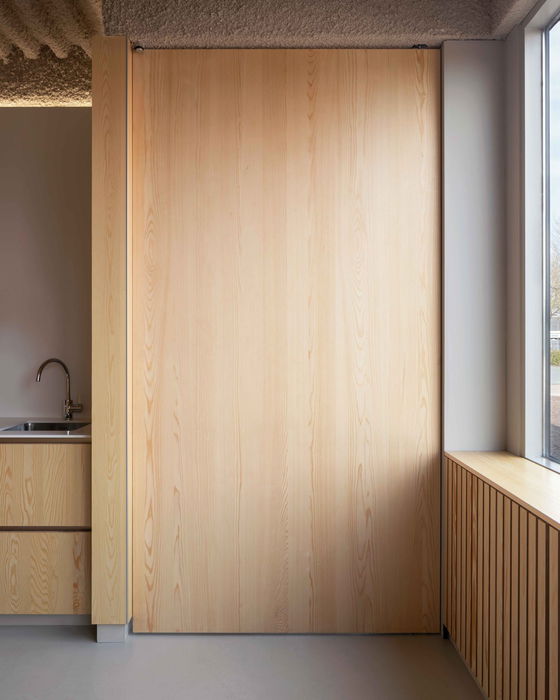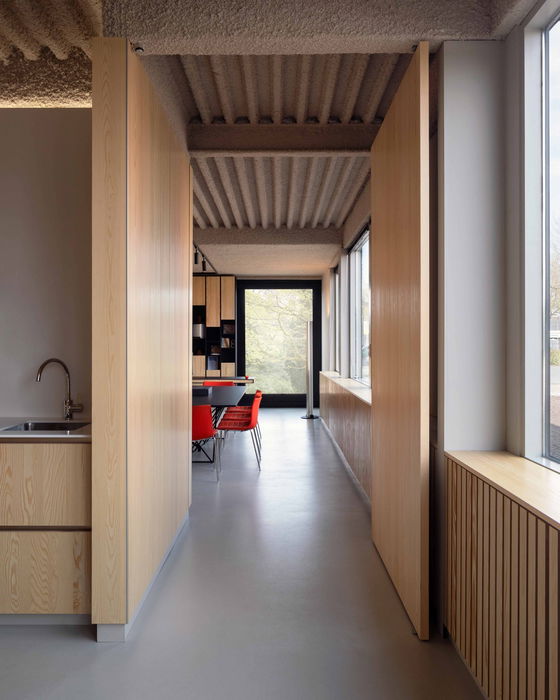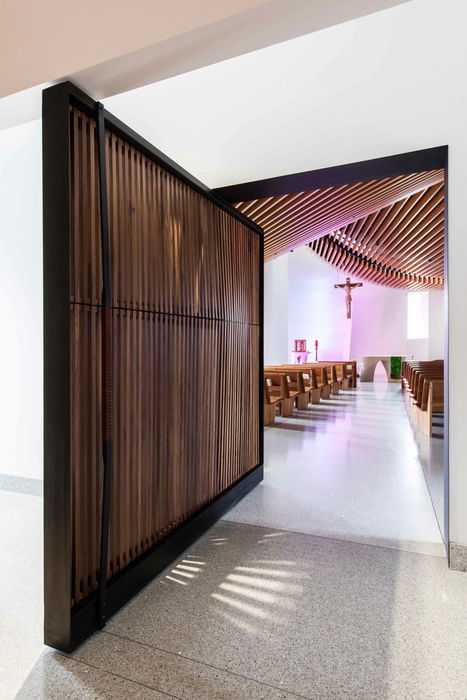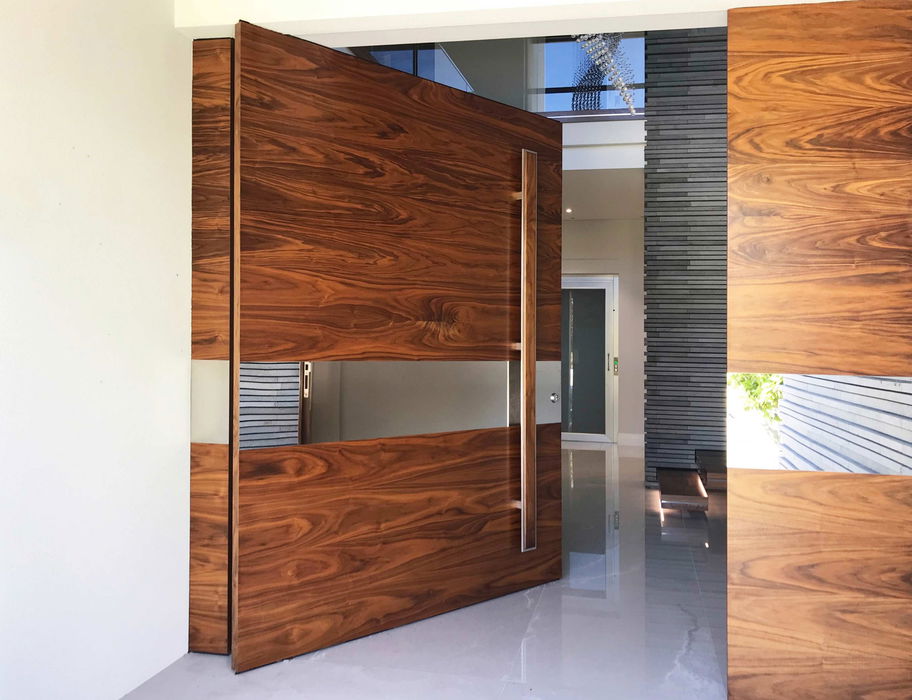 Drag over the photos for more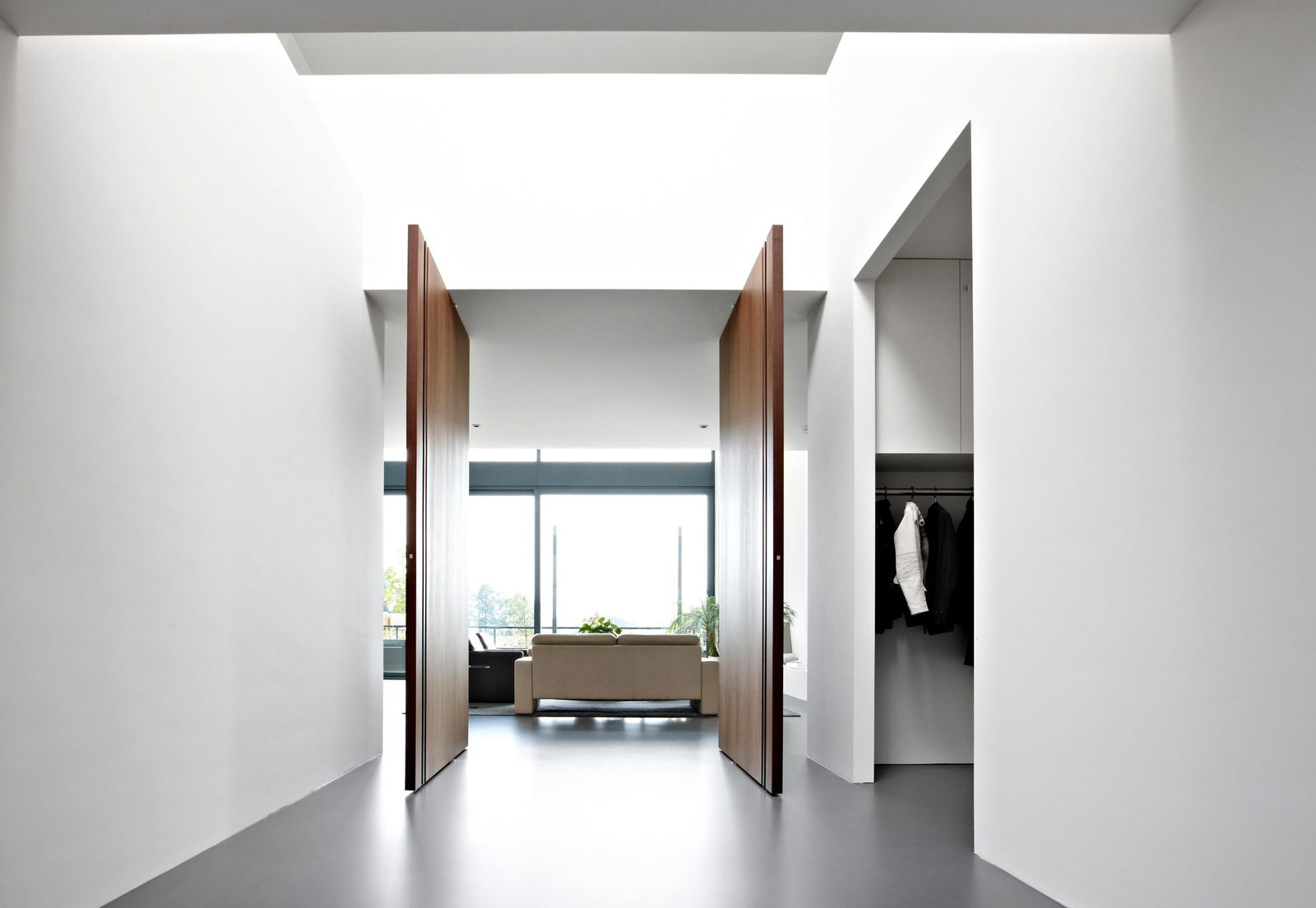 A type of wood for every door
Wooden pivot doors can be made of a wide range of wood types. Poplar is a cost-effective choice and has very good sound and heat insulation. It is a wood type that is available in many different colors and it can be stained and painted. White oak is the right choice if you are looking for a sustainable wooden pivot door. It is highly resistant to various circumstances and available in various colors and finishes. A true eyecatcher is cherry wood. From natural cherry to a classic red finish, this material radiates warmth. Of course, there are many, many other types of wood that can be used in interior and exterior wooden pivot doors, both with a hollow and a solid core.
FritsJurgens pivot hinges for light and heavy doors
No matter your choice of wood, a FritsJurgens pivot hinge is suited for big and small, hollow-core and solid-core, interior and exterior pivot doors. Every pivot hinge system – whether you choose System M+, System M, System One, or System 3 – can carry doors with weights from 20 kg to 500 kg. So, whether you choose a light hollow-core door or a heavy solid-core door, a FritsJurgens hinge will ensure a fluent motion throughout the entire movement. Read more about the differences between our three pivot hinge systems and discover which system is suitable for your wooden pivot door.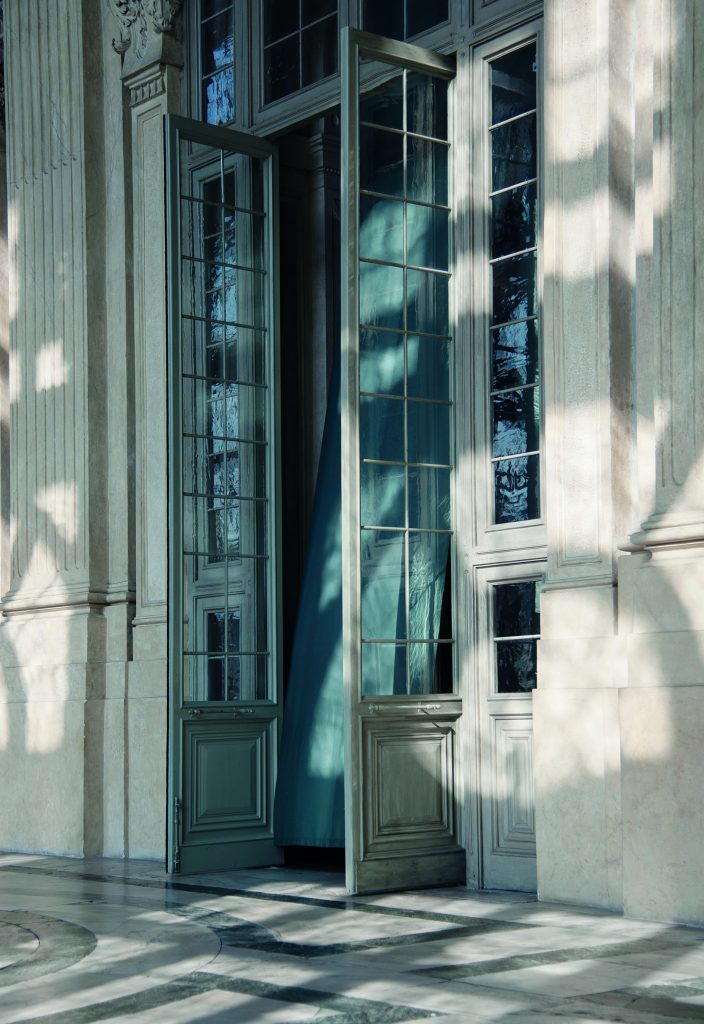 Creating a wooden pivot door
If you would like to create a large door, a wooden pivot door is an ideal option. The material is very suitable to use for large surfaces. Wood can also easily be integrated into various kinds of interiors. Because of the many possibilities to finish the wood, like wood stains, paint, oil, lacquers and varnish, a wooden pivot door can be transformed into any kind of pivot door in any kind of design. Of course, wood can also be combined with other materials. Often seen combinations are wood and glass or wood and steel.
Discover more types of materials that are suitable for pivot doors with FritsJurgens pivot hinges.