Front pivot doors
Your grand entrance
Front pivot doors are a perfect way to make a grand entry for any residential or commercial building. This entrance can be a true statement and sets the tone for the rest of the interior. With FritsJurgens pivot hinges, you can design your entrance door with any type of material and with almost every possible dimension.
Pivot entry doors can be made fully weatherproof by adding draft- and moist-repellent details. These make the pivot door perfectly fit as an exterior door. Our trusted dealers and partners have worked with FritsJurgens hinges for exterior pivot doors for many years and can give youpersonal advice on your pivot door project.
Get in touch by requesting your pivot door.
Exterior pivot door examples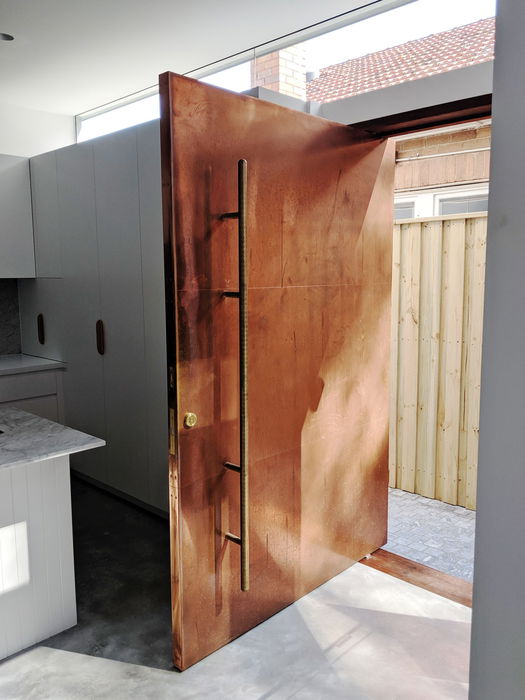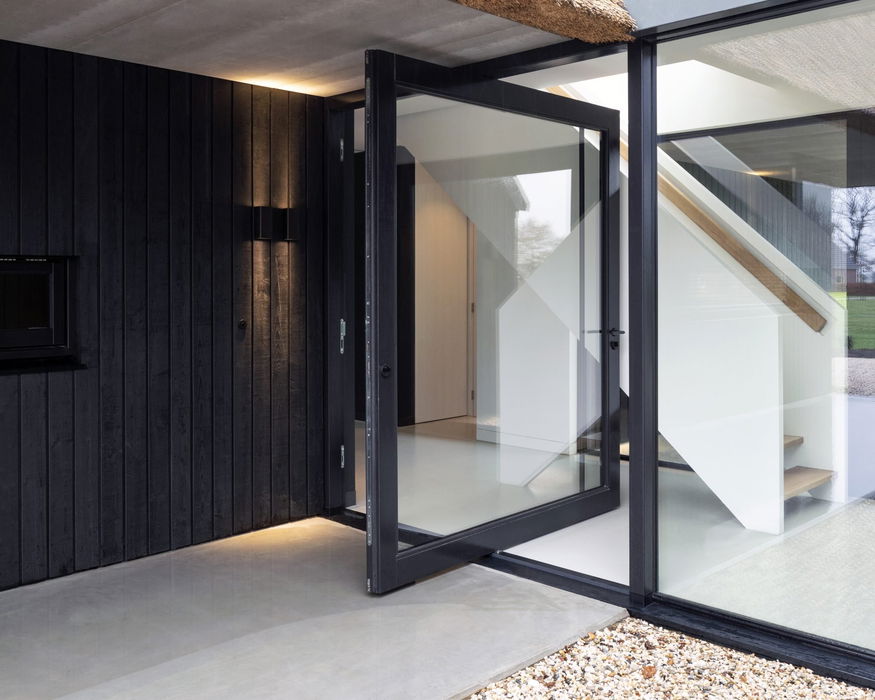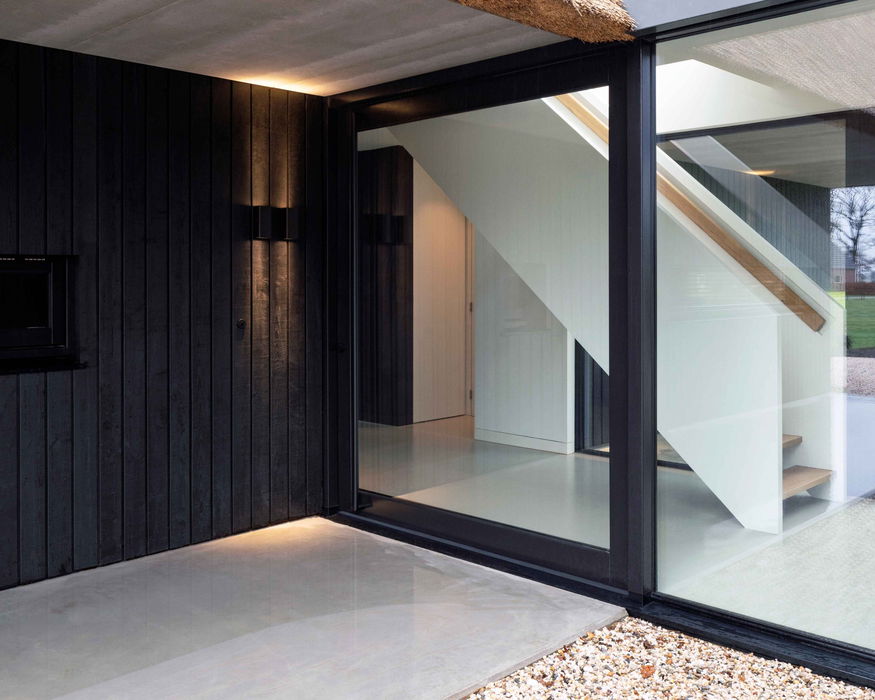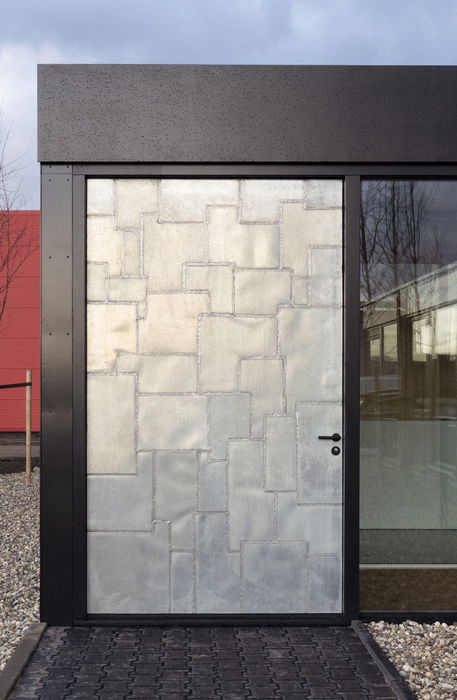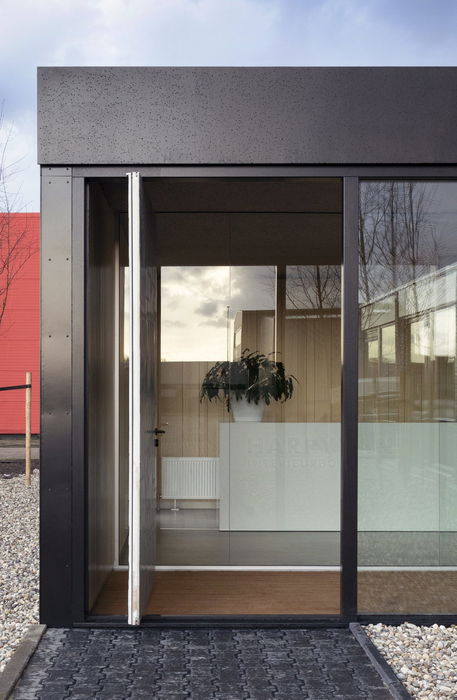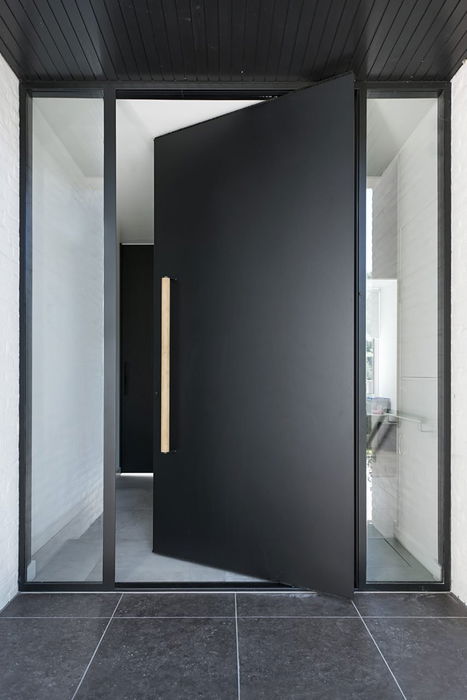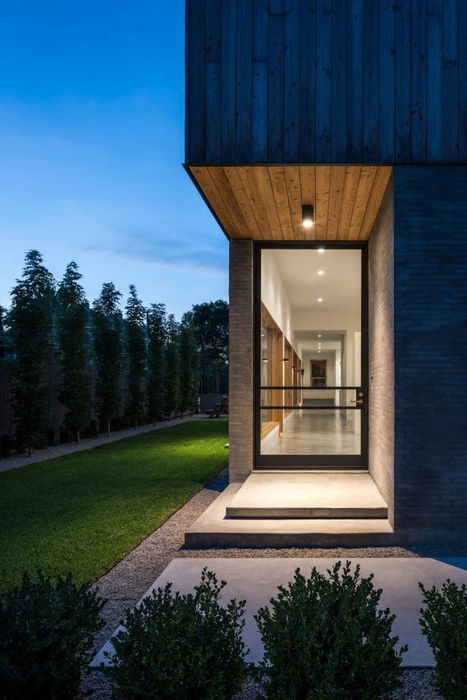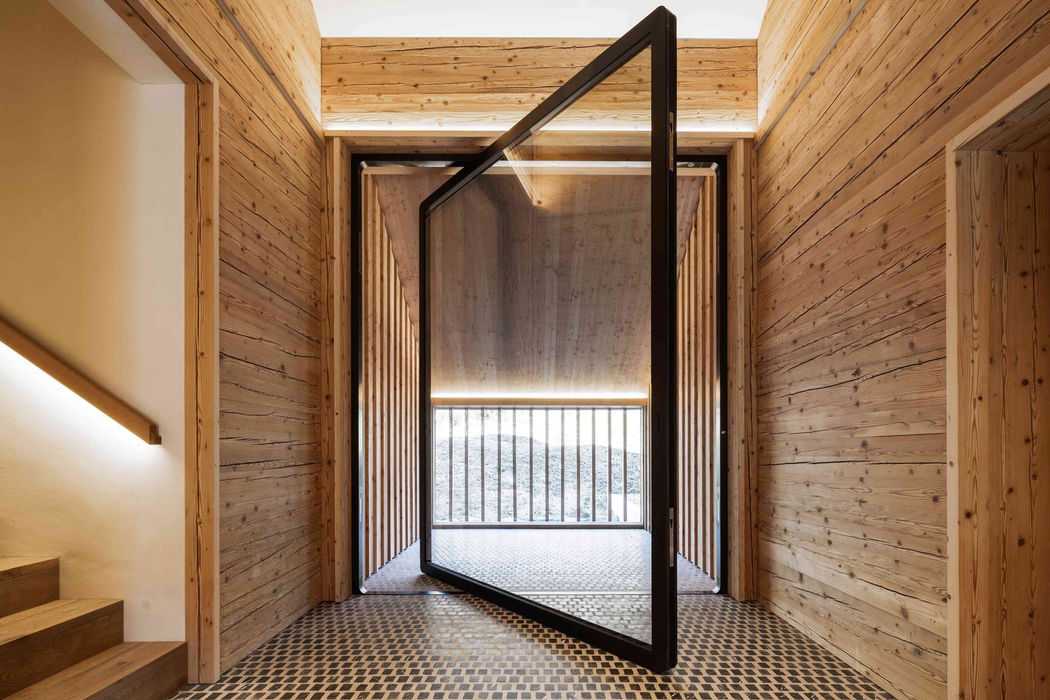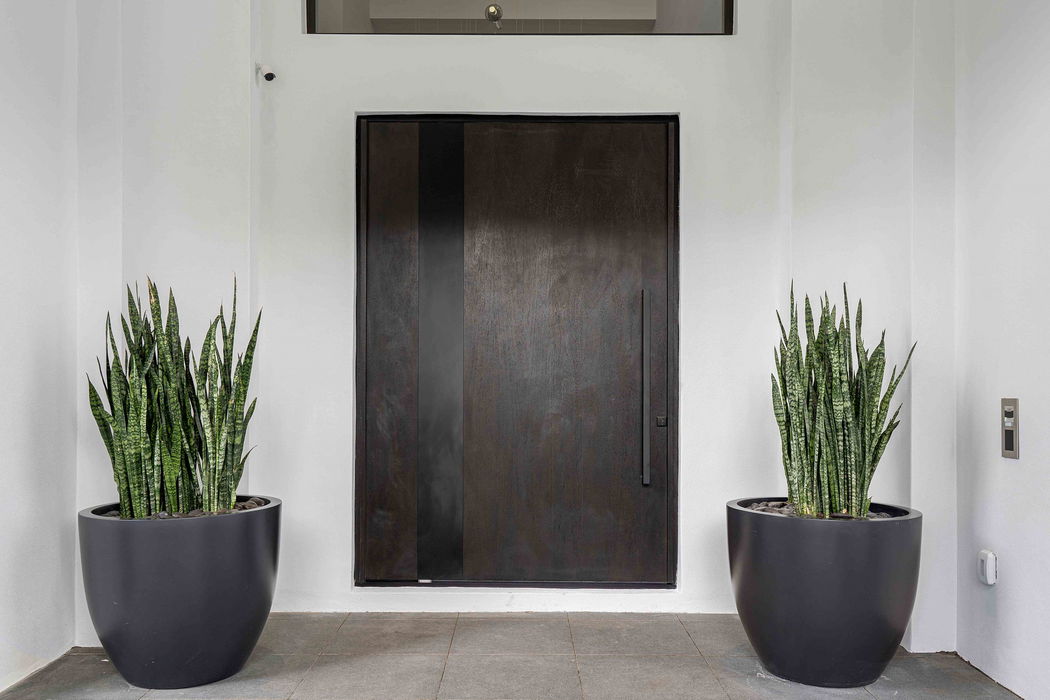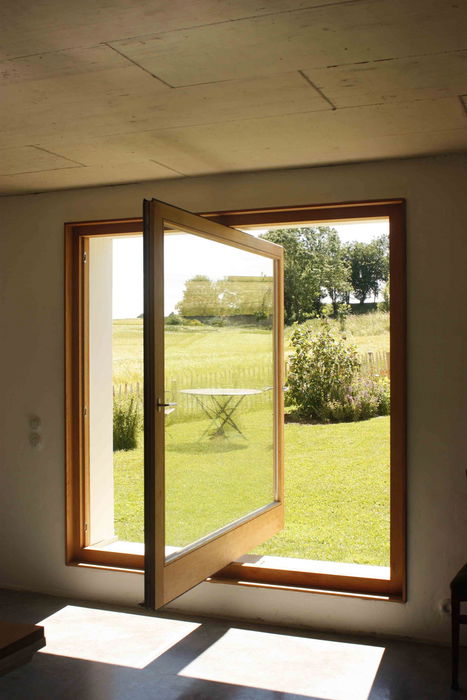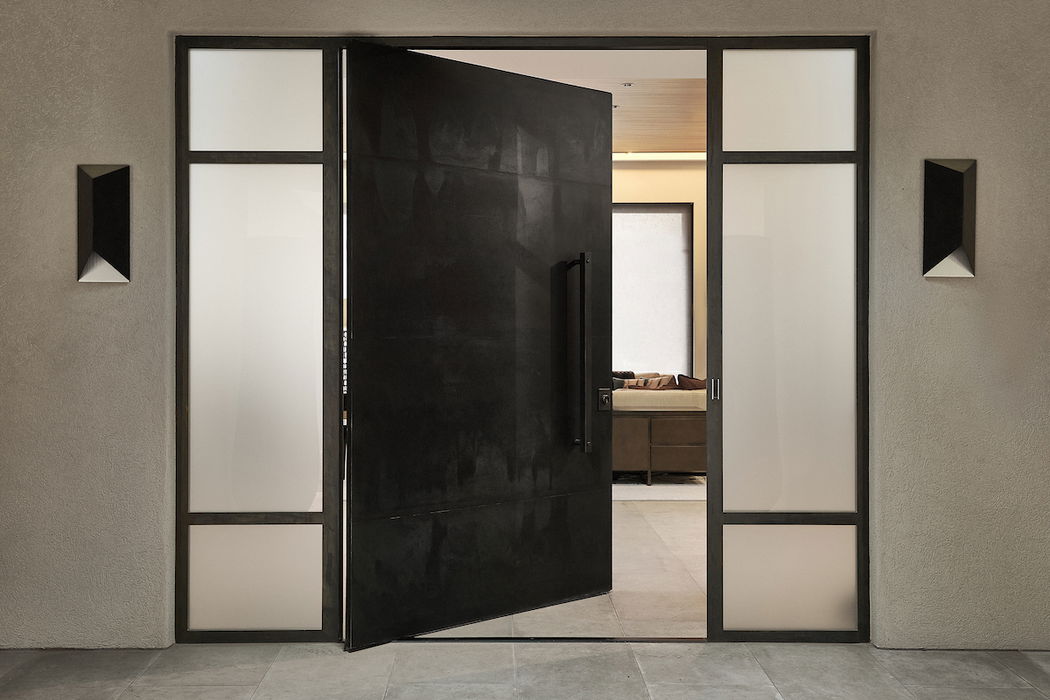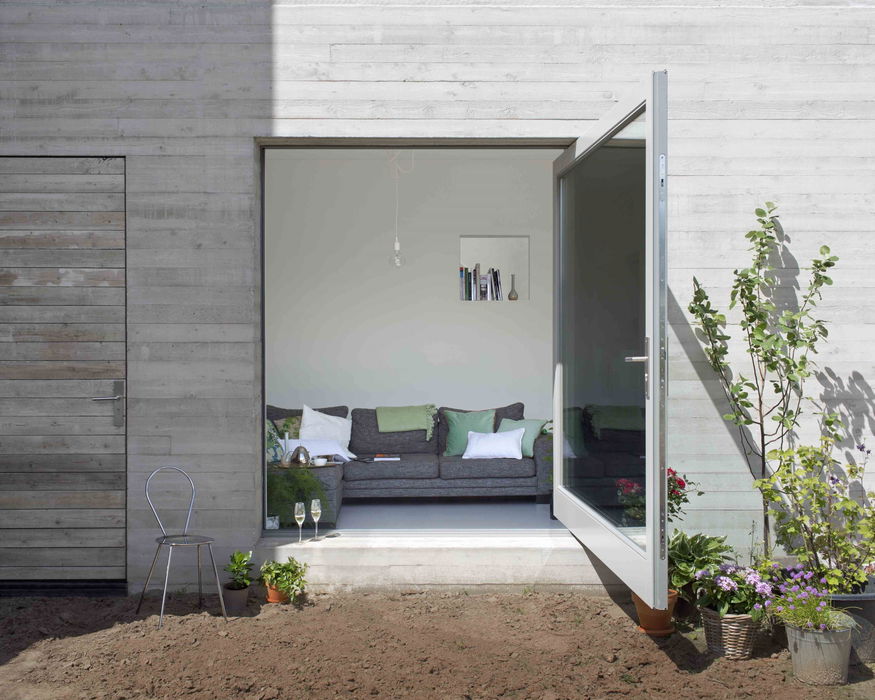 Drag over the photos for more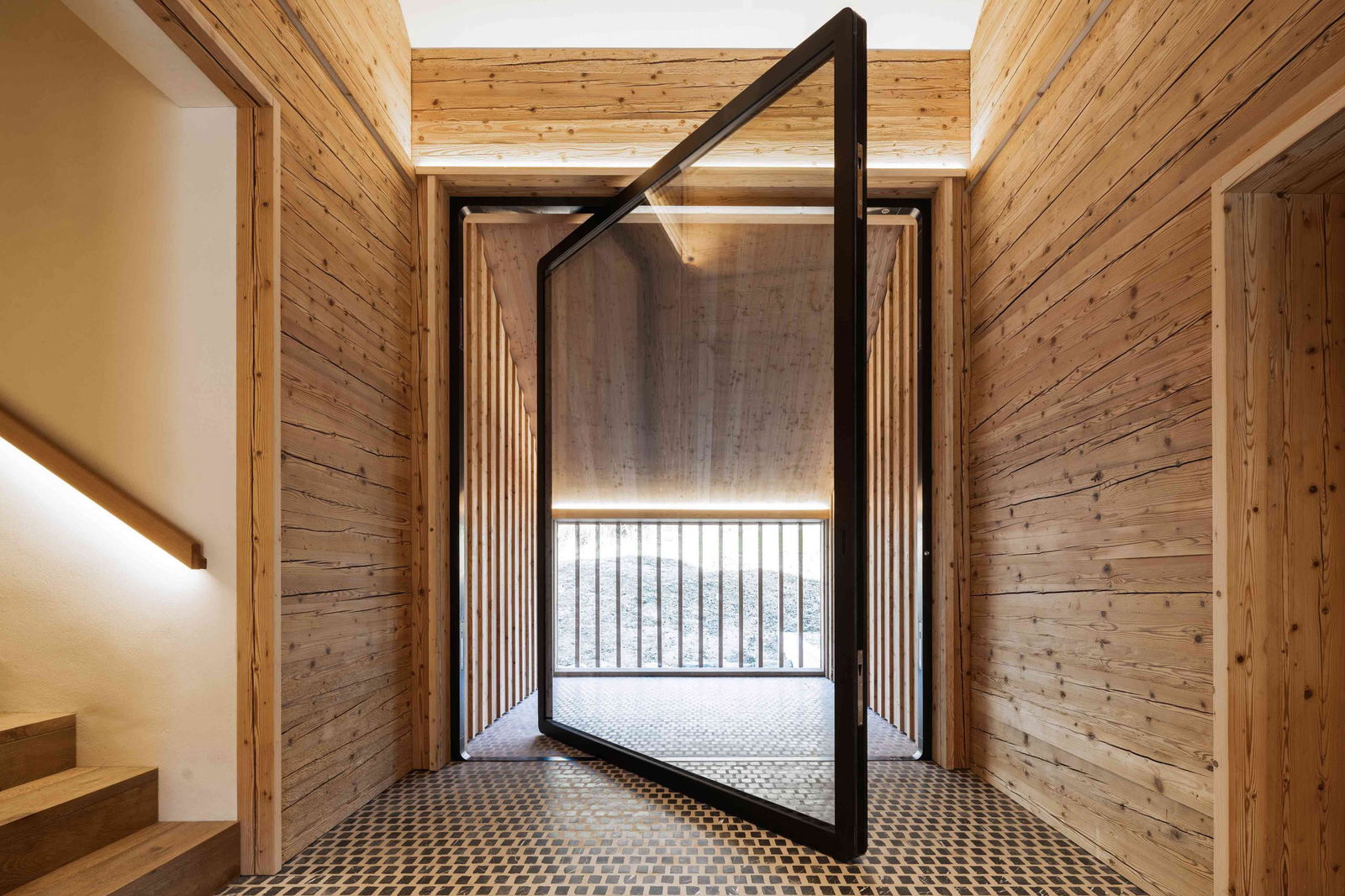 Pivoting front doors with unlimited design
With FritsJurgens pivot hinge systems the design possibilities for your exterior pivot door design are as good as limitless. Your door can be made out of any type of material – from wood to marble – and the height of the door is unlimited. The System One pivot hinge can carry exterior pivot doors up to 500 kg, and System M and System M+ make the door self-closing, along with other features.
There are no structural adjustments needed to the sill – the pivot hinge system is mounted inside the pivot door and it rests only on a small floor plate. Create a new dimension between in- and outdoors with a pivot door as your grand entrance.
Entry pivot door hardware
Perhaps you would like your entry pivot door to have smart locks, electronic security, or beautiful lighting details. The FritsJurgens pivot hinge systems can all be ordered with a top pivot with cable grommet. This allows you to easily add wiring inside the door to implement the modern-day details of high-end entrance doors.
Of course, you also want a smooth and fluent door movement. System M+ offers just that, with adjustable Damper Control and 30° Speed Control to perfect the motion of even the largest and heaviest doors. System M+ also offers Latch Control, giving the door just that extra bit of speed in the closing movement to always make the door latch properly.
Learn more about our pivot hinge systems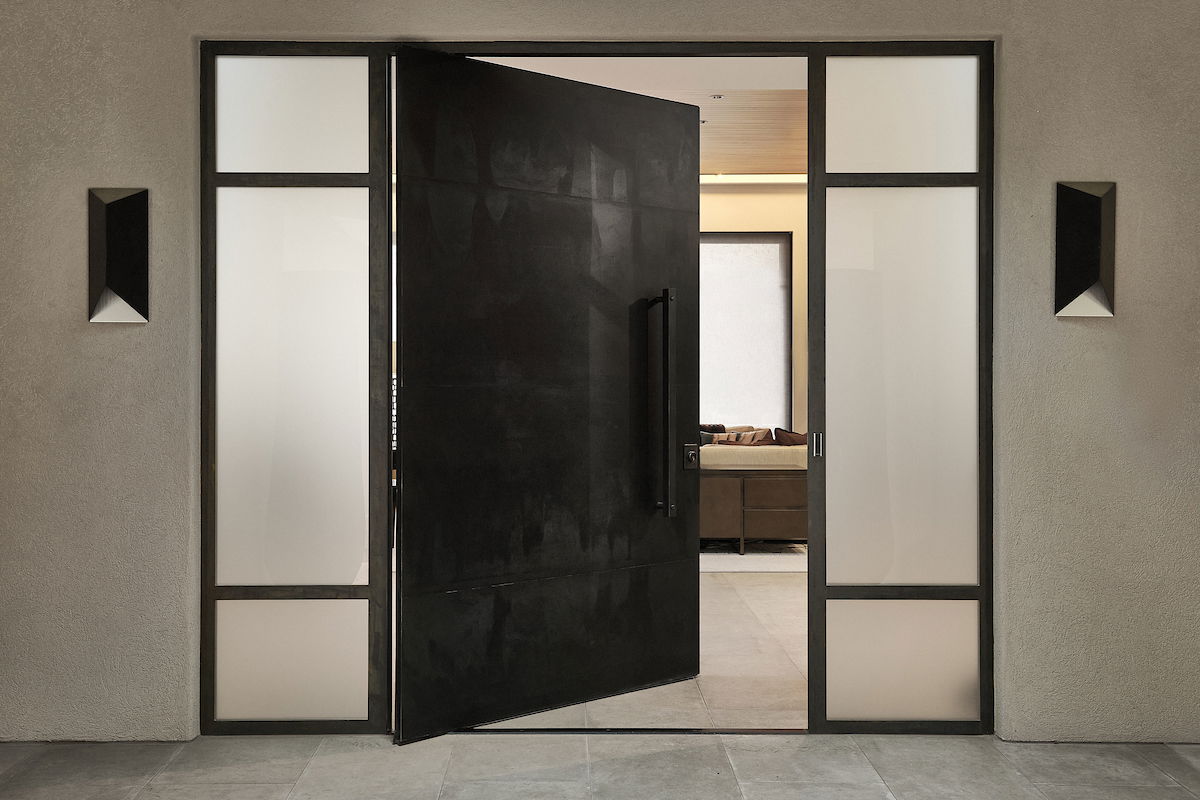 Weatherproof your front pivot door
An entry pivot door with FritsJurgens pivot hinges inside can be made moist- and draft-repellent. Adding details like an automatic drop seal makes the door suitable to use as an exterior pivot door. These details keep out unwanted draft and moist that is otherwise able to get indoors. FritsJurgens works with specialized partners for measuring, production and placement of the pivot door. Get in touch with us and we can connect you to the right people.
Discover more pivot door materials
Many applications and appearances are imaginable and possible for exterior pivot doors. Think for example of glass and steel, wood, or even stone. Whatever your preferred material may be, System One is suitable for any type of door with a weight of up to 500 kg.
Different types of materials have been used in pivot doors fitted with FritsJurgens pivot hinges all over the world. Get inspired and create your ideal exterior pivot door.