System M
System M is a self-closing pivot system and offers adjustable soft-close and hydraulic backcheck.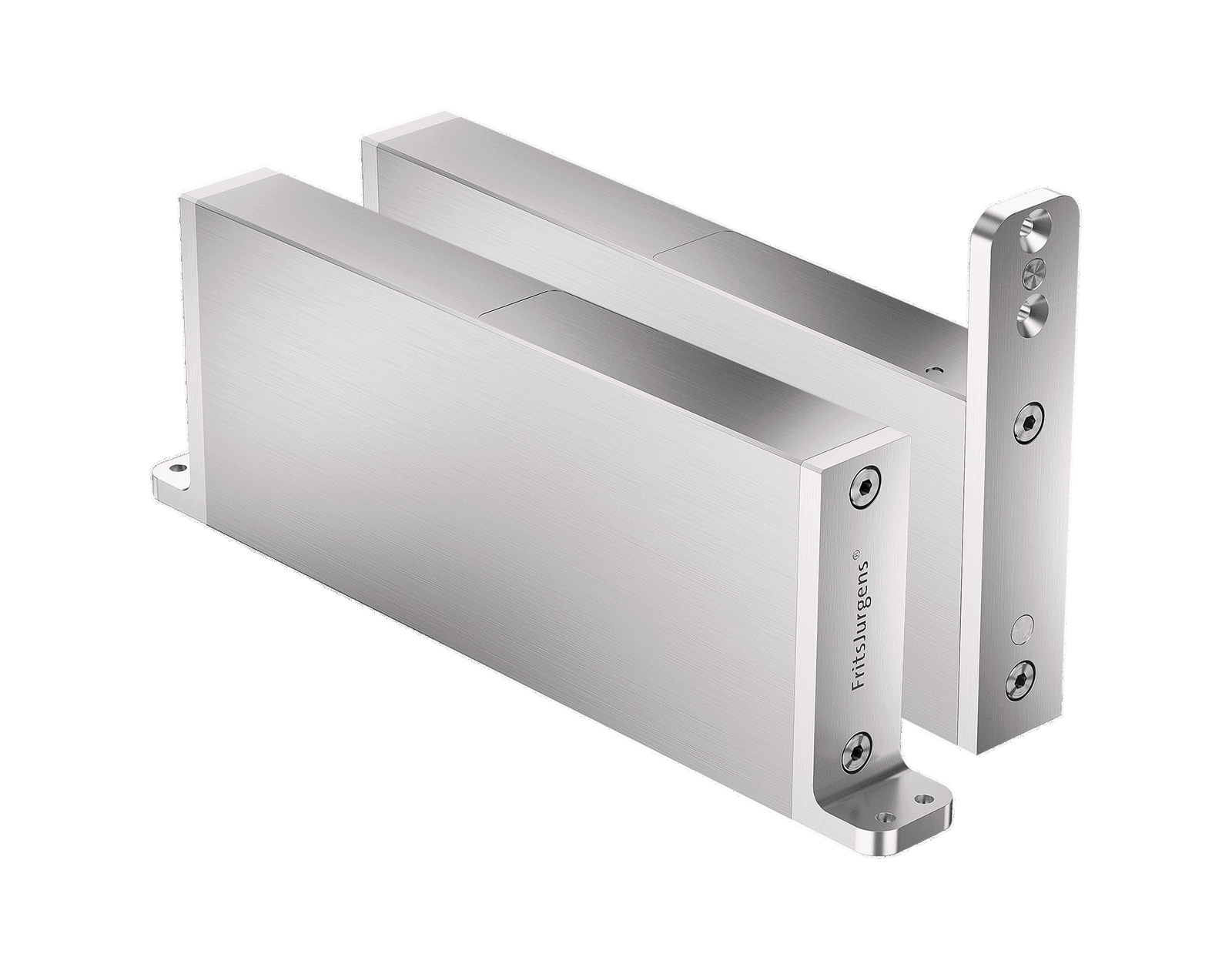 Adjustability for every pivot door
Controlled door movement
Thanks to Damper Control, System M has adjustable soft-close and hydraulic backcheck to guarantee fluid door movement.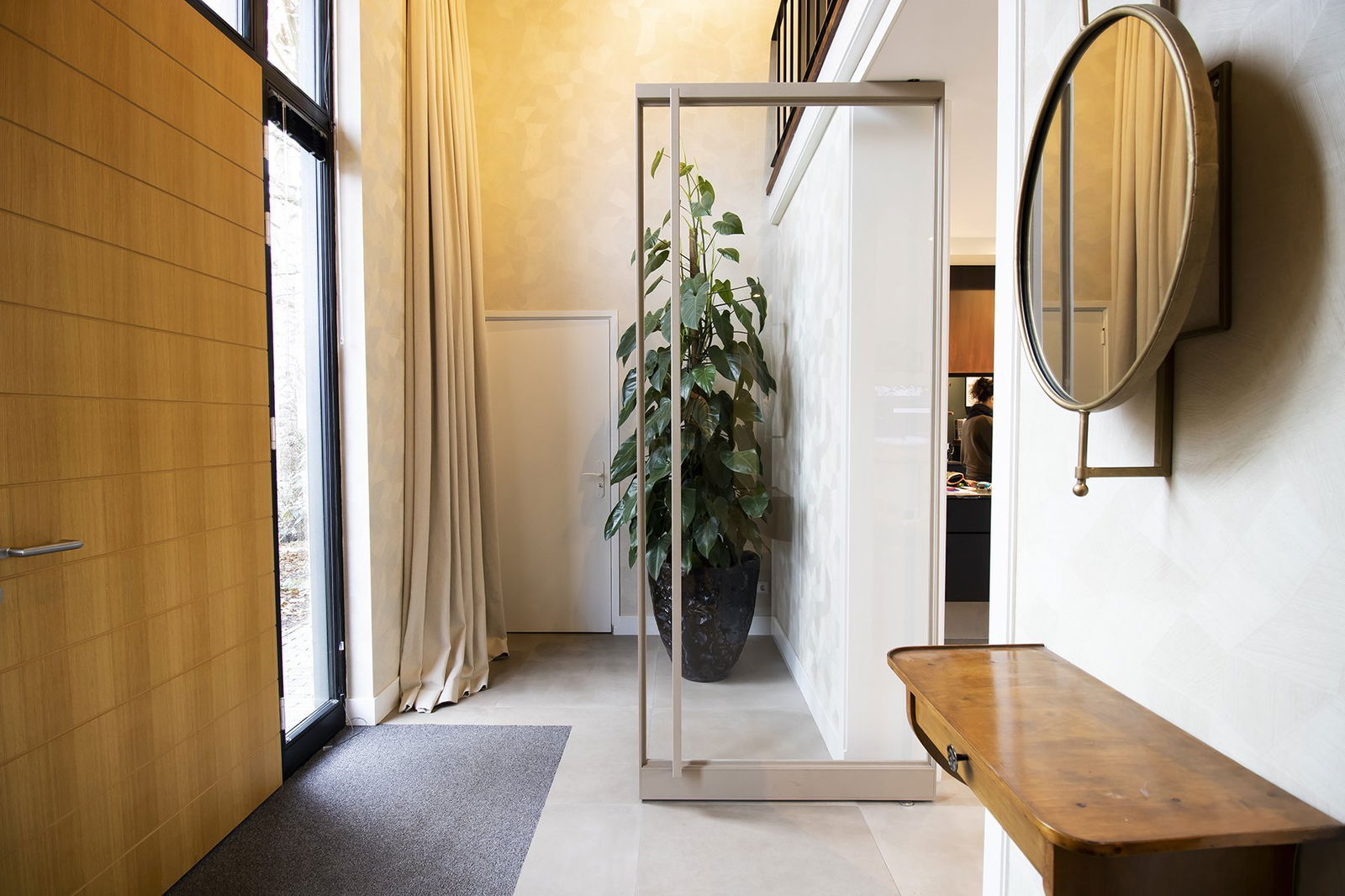 Self-closing and hold positions
System M is self-closing and has hold positions at every 90° angle. This way, you determine the door's spatial impact.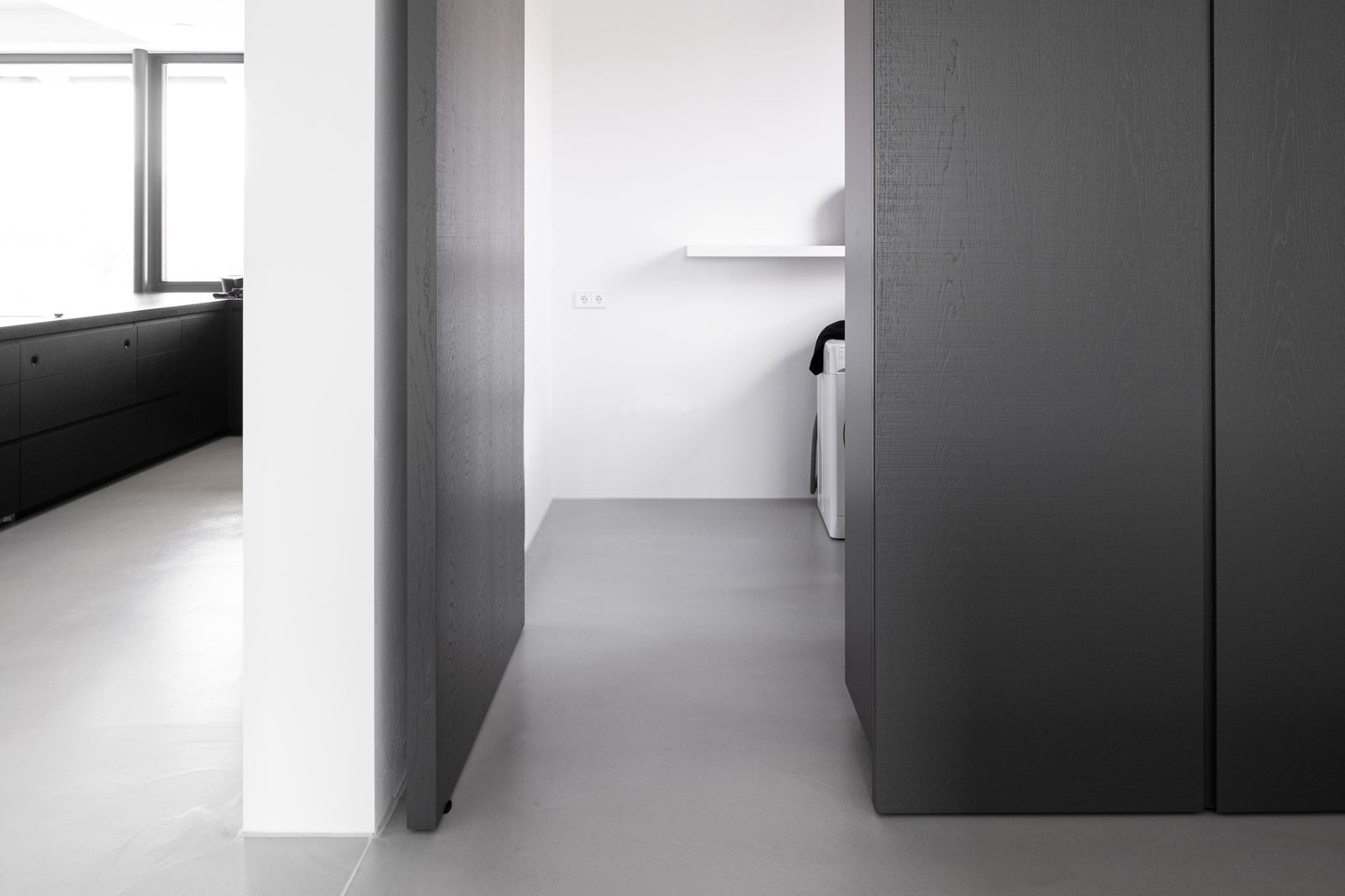 Single- and double acting doors
System M is suitable for almost every type of pivot door. Single- and double-acting, interior and exterior, with and without door frames.
System M for all pivot doors
This top pivot is a real all-rounder. The ability to position the system 70 mm from the door's side reduces unused space while retaining the beautiful, distinctive pivot door movement. This top pivot can be placed in any position between 70 mm and the center of the door and is suitable for all FritsJurgens' pivot systems.
Pivot point: Flexible from 70 mm
Top pivot: 70mm, Reversed and Cable Grommet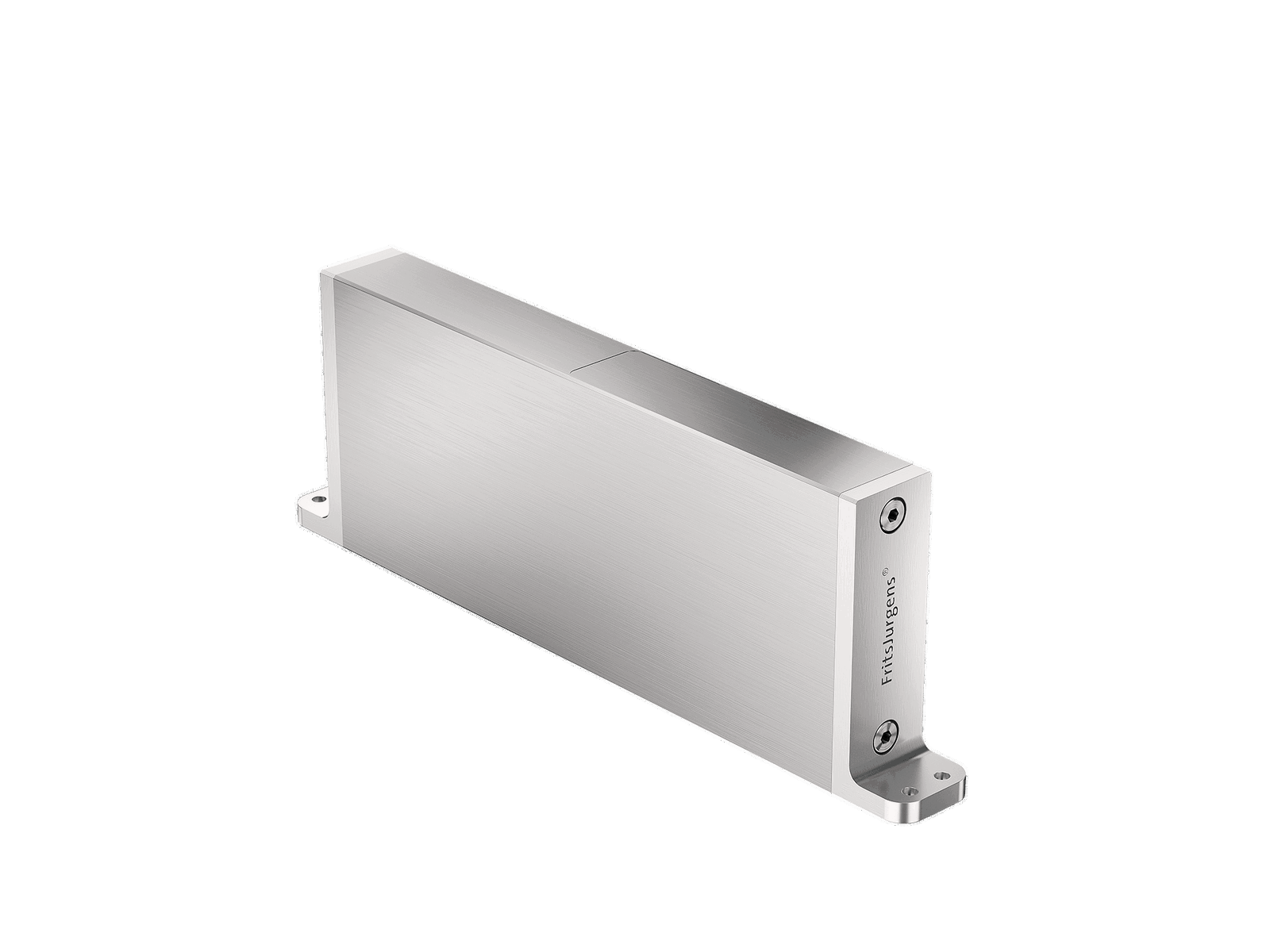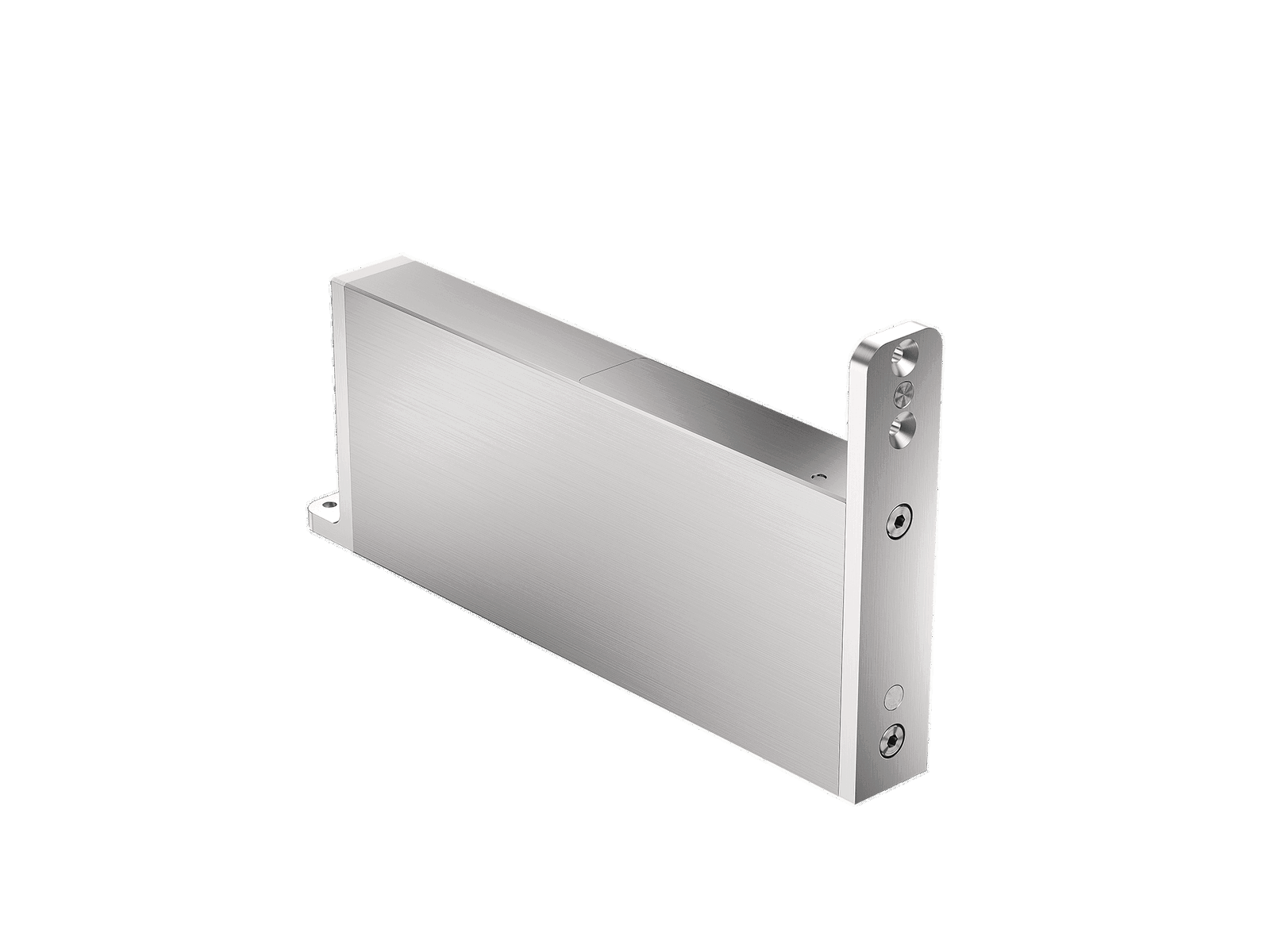 System M for maximum clear widths
Thanks to the fixed pivot point at 40 mm, this top pivot makes the most of any space. The top pivot is as close as possible to the side of the door. All available space is used, and the clear opening is as large as possible. In the open position, the pivot door is therefore minimally present. This is ideal for situations where a standard door width must be maintained. This top pivot is ADA compliant.
Pivot point: fixed at 40 mm
Top pivot: 40 mm
Finishes: Stainless steel and Black Components
A pivot door needs various components – the pivot system, a floor plate, a ceiling plate, and a top pivot.
Click a component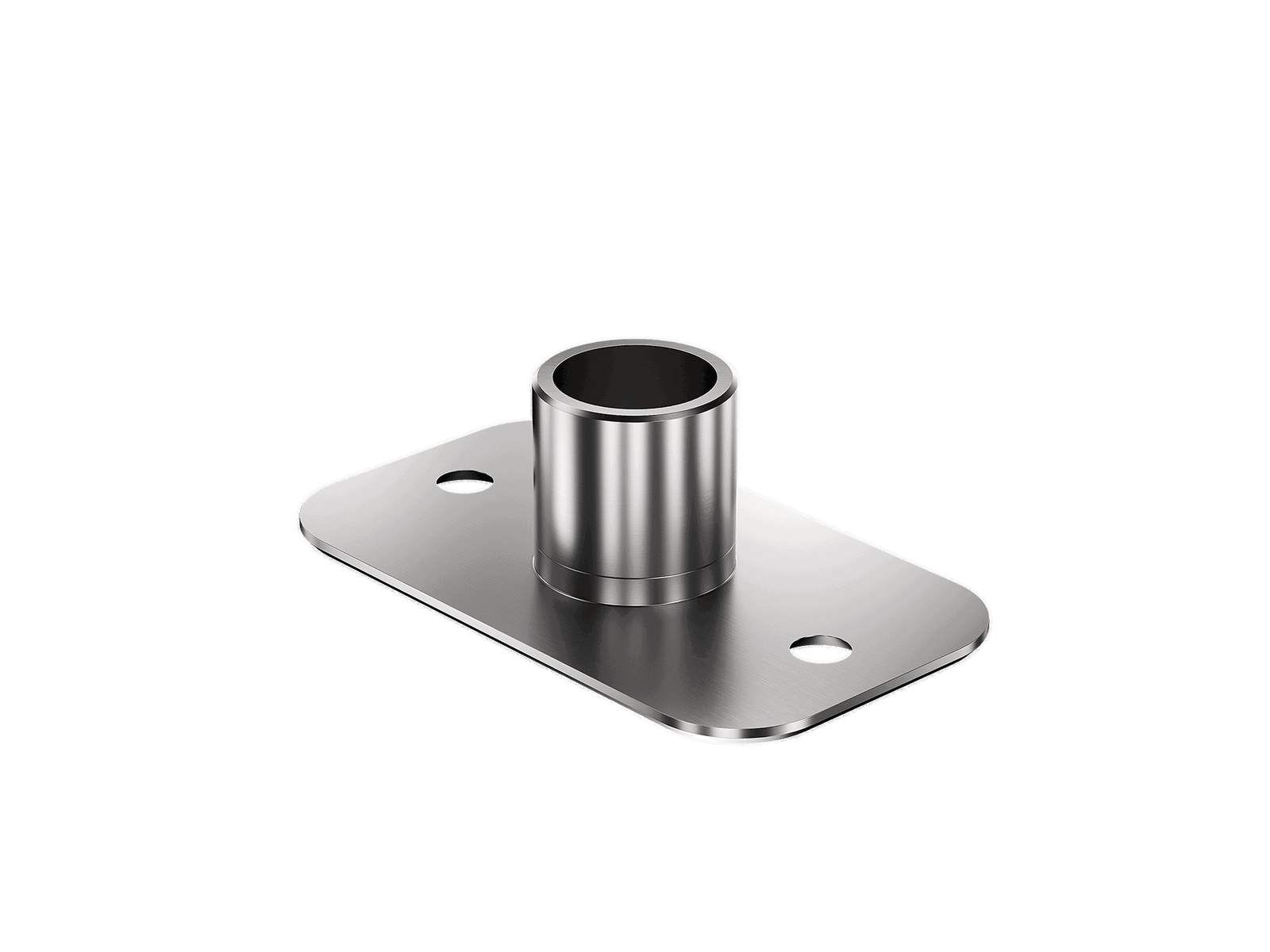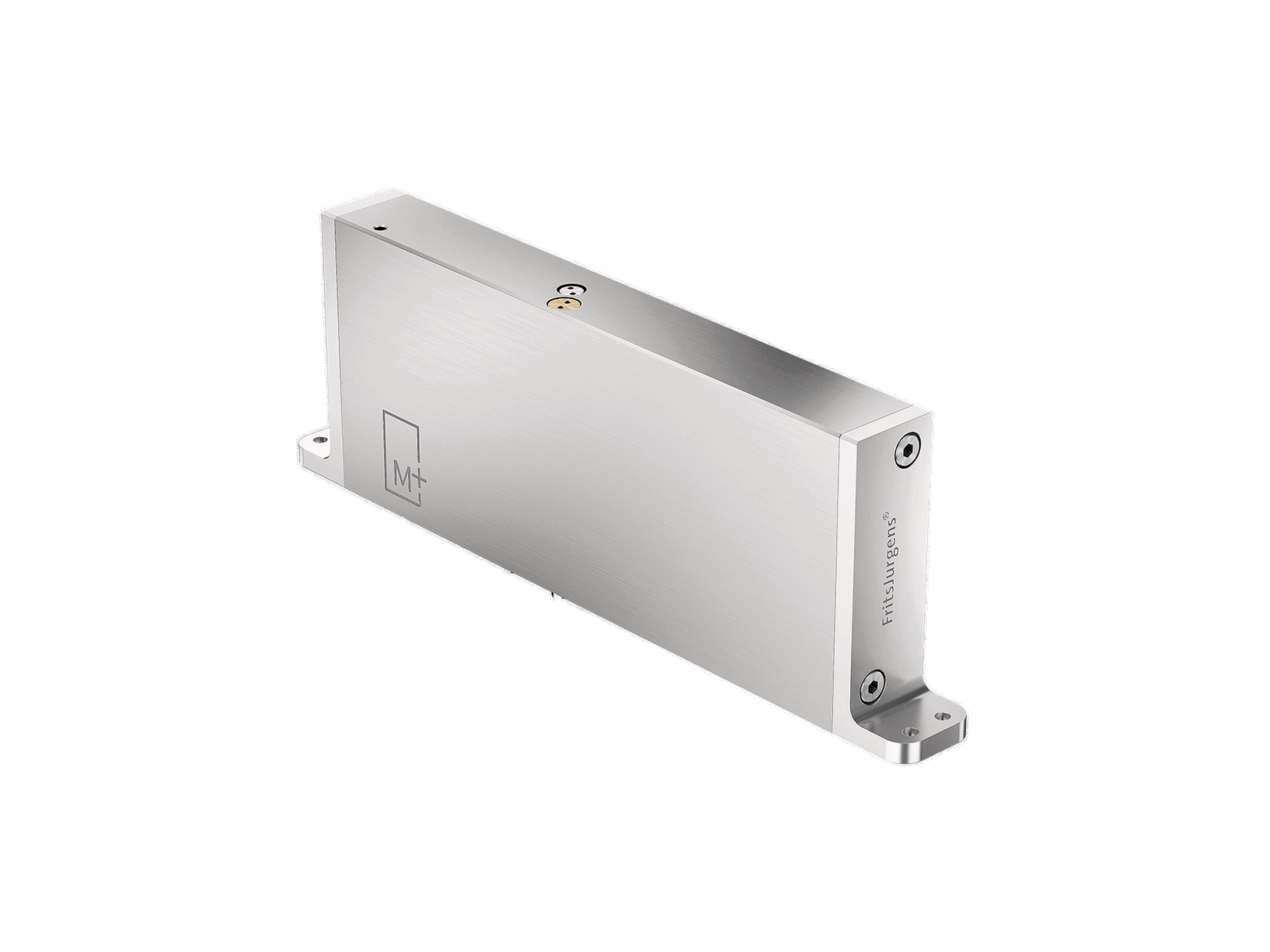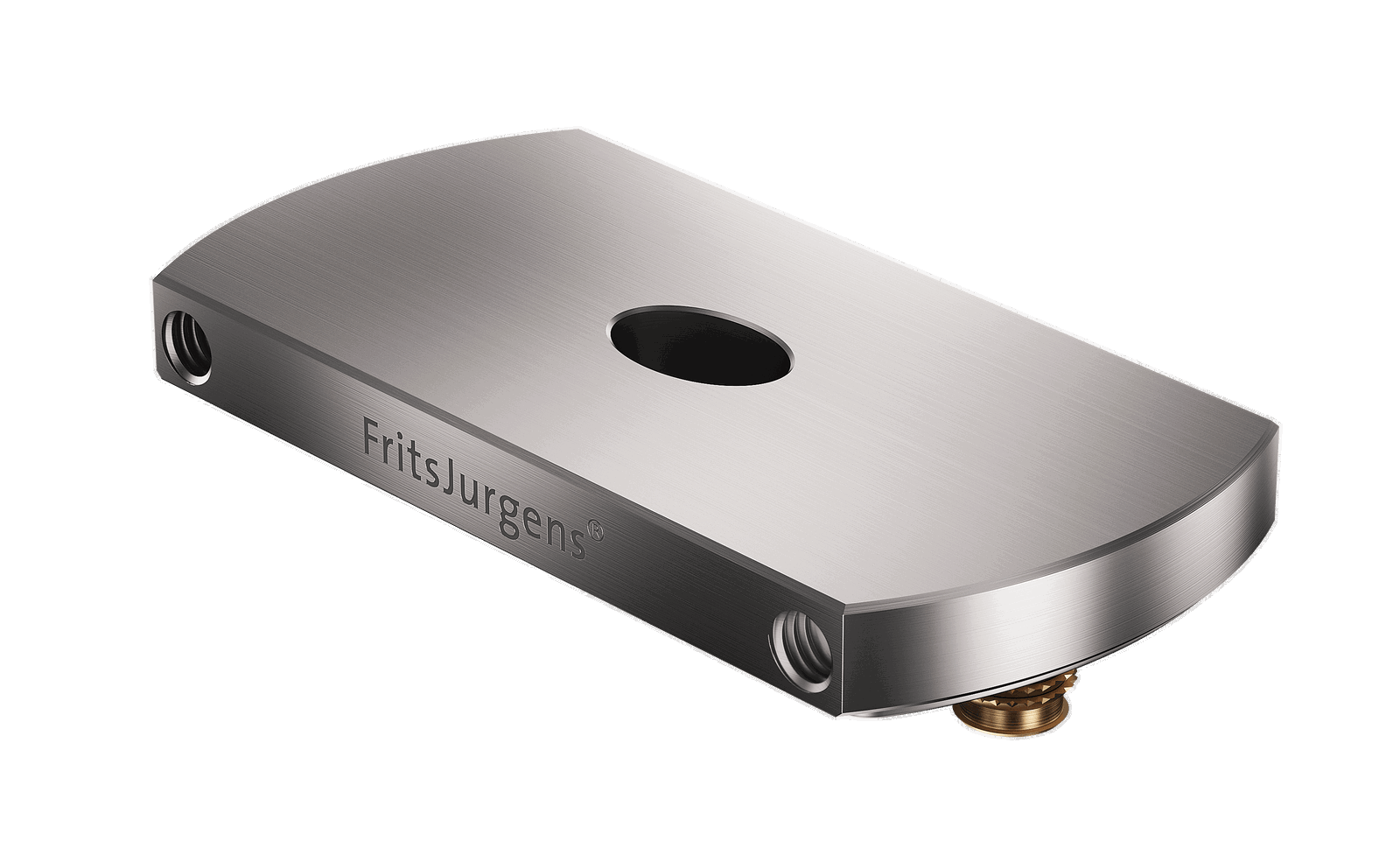 close
Ceiling plates
The ceiling plate is fitted in the ceiling, where the pin of the top pivot seamlessly fits into the hole in the ceiling plate. The ceiling plate is available in two finishes: brushed stainless steel and black.
Bottom Pivot
The bottom pivot is the pivot mechanism and driver of the pivot door and is fitted in the bottom side of the door. The pivot mechanism therefore is virtually invisible. FritsJurgens bottom pivots have a load bearing capacity for pivot doors up to 500 Kg.
The bottom pivot offers several features, depending on the choice of bottom pivot, such as: hold positions, damper control, latch control, 30° speed control, free swing.
The bottom pivots placement determines the the spatial impact that the pivot door will have on its surroundings. Besides a more regular side placement to create pivot doors, FritsJurgens pivot hinges are also suitable for 360 degree rotating panels or walls.
Top pivot
The top pivot is mounted into the top of the door. It uses a so-called pinhole connection, in which the pin is fixed to the top pivot and goes into the hole in the ceiling plate when the door is placed.
FritsJurgens offers two types of top pivots: Top pivot Regular and Top pivot Cable Grommet. Top pivot Cable Grommet is designed to enable easy wiring through the door for lighting or electronic security.
Floor plates
Every FritsJurgens floor plate is mounted 8 mm in the floor. This is sufficient for almost every floor type and makes it possible to combine FritsJurgens' hinges with floor heating. Two longer, shortenable floor plate pins of 30 mm are included with the square floor plate designs.
There are various floor plates available for System M. The standard floor plate is available in four designs: brushed stainless steel (Series 420) and PVD black in a round and a square version. Also available is floor plate Flush, which can be integrated into thresholds and into interior floors. The floor plates by FritsJurgens are made of solid tempered steel and therefore fully scratch resistant.
What is the right type for you?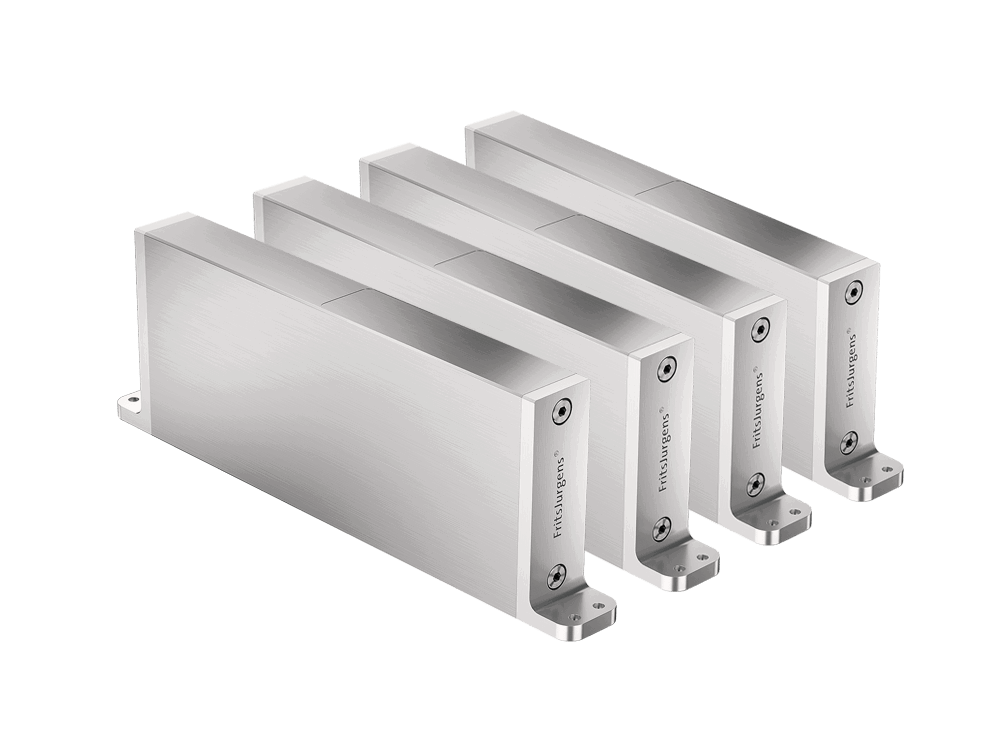 System M comes in 4 different types, all specifically designed for your pivot door weight and dimensions. Find out which type you should order for your pivot door.
System M Class AA, System M Class A, System M Class B, System M Class C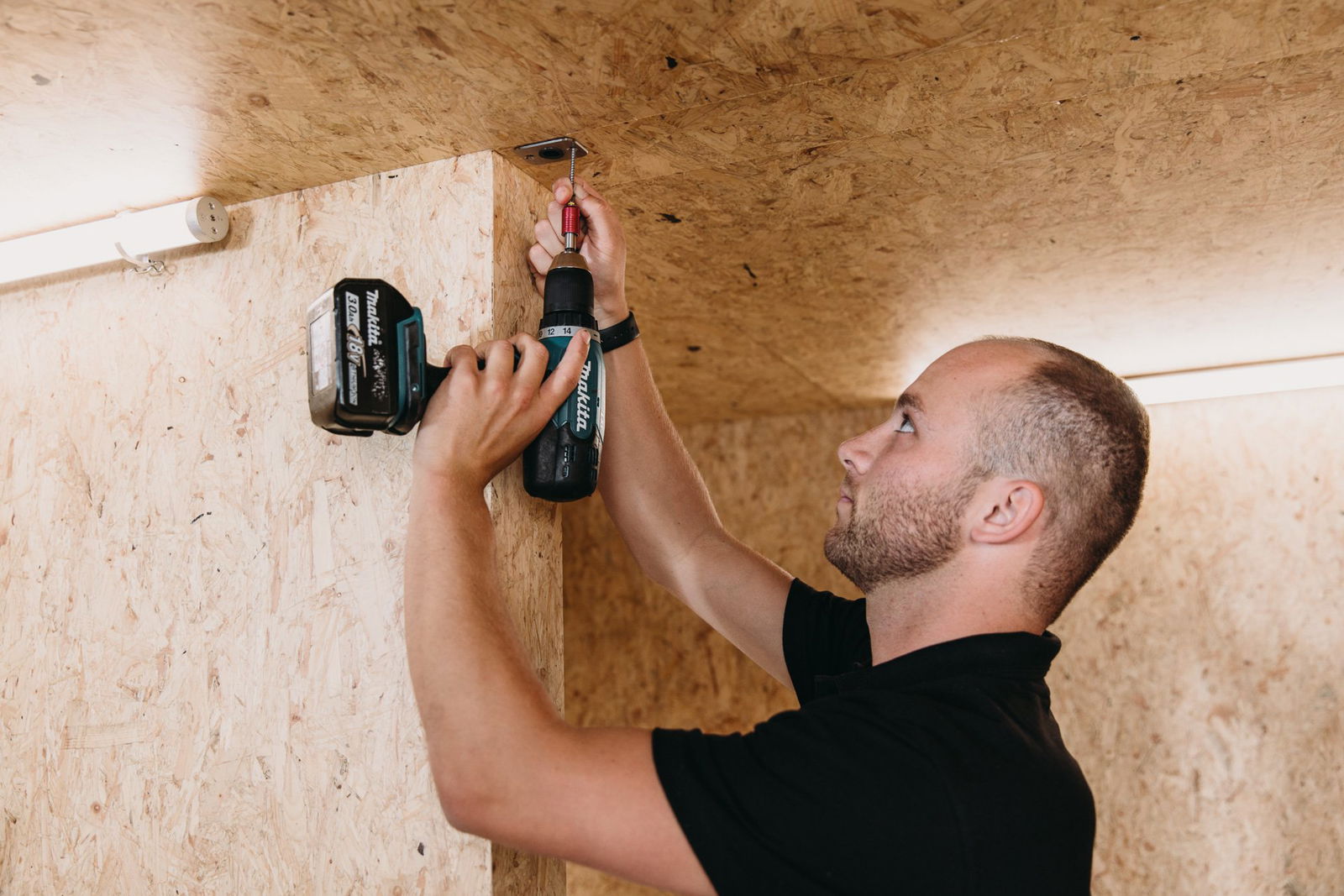 All of FritsJurgens' pivot hinges can be milled and installed quickly and easily. On-site, installation takes only around 30 minutes.
Both in new and retrofit situations, the installation is done in four steps: mounting the floor plate, mounting the ceiling plate, installing the door, and fine-tuning the door.
Specifications
Features
Dimensions
294,8 x 32 x 99,6 mm
Weight
2,6 KG
Material
Stainless Steel | Anodized aluminum
Corrosion resistance
EN 1670 - class 5 (norm: 0-5)
Types
4 types, weight class AA - C
Door specifications
Door acting
Single & double-acting
Weight capacity
20 - 210 kg
Min. door thickness
40 mm
Door width
400 - 4400 mm
Top gap
4-10 mm
Bottom gap
11 mm
Hold positioning
90° , -90° and 0°
Guarantee
2 years
Functionalities
Free Swing
Damper Control
30° Speed Control
Latch Control
Frequently asked questions
What is the difference between System M and System M+?
System M+ has two extra movement adjustability options – 30° Speed Control and Latch Control – to fine-tune the door's movement. System M and System M+ are both equipped with Damper Control. Besides the difference in movement adjustability, System M+ is suitable for doors between 80 and 500 kg, System M for doors between 20 and 209 kg.
How do I choose the right type?
How do I know if System M is the right choice for my pivot door?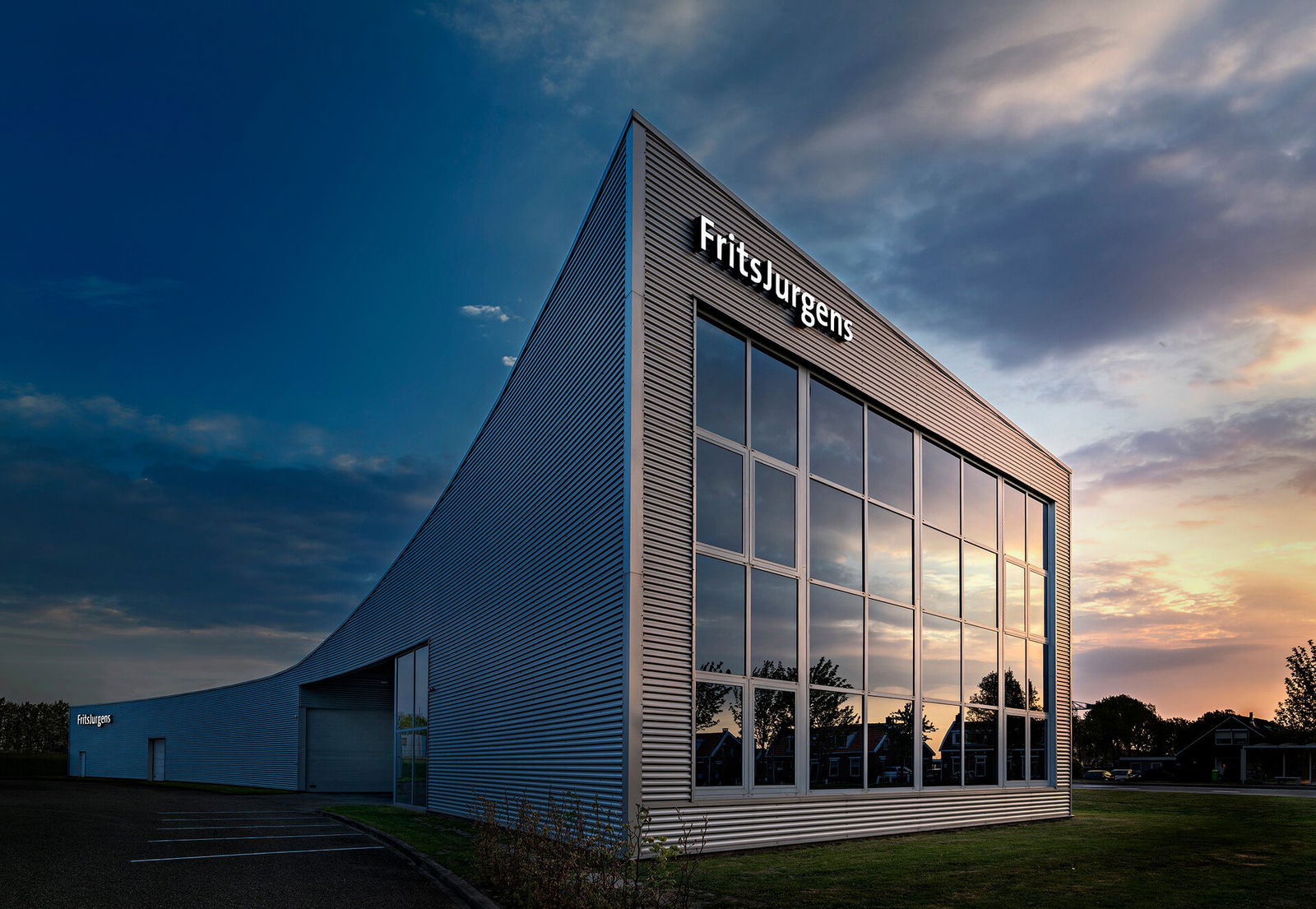 Buy now
Request your order through the FritsJurgens Selector right away or find a dealer near you.