Top pivot Reversed
Installation in the head jamb or ceiling
This top pivot is slightly different from all the others: Top pivot Reversed can be placed in the head jamb or ceiling. As a result, extra thin door frames can be used because no system needs to be incorporated in the top of the door. For example, you can opt for an extra-large glass opening. Thanks to its placement in the ceiling, this system is not adjusted from the side of the door, but from the ceiling.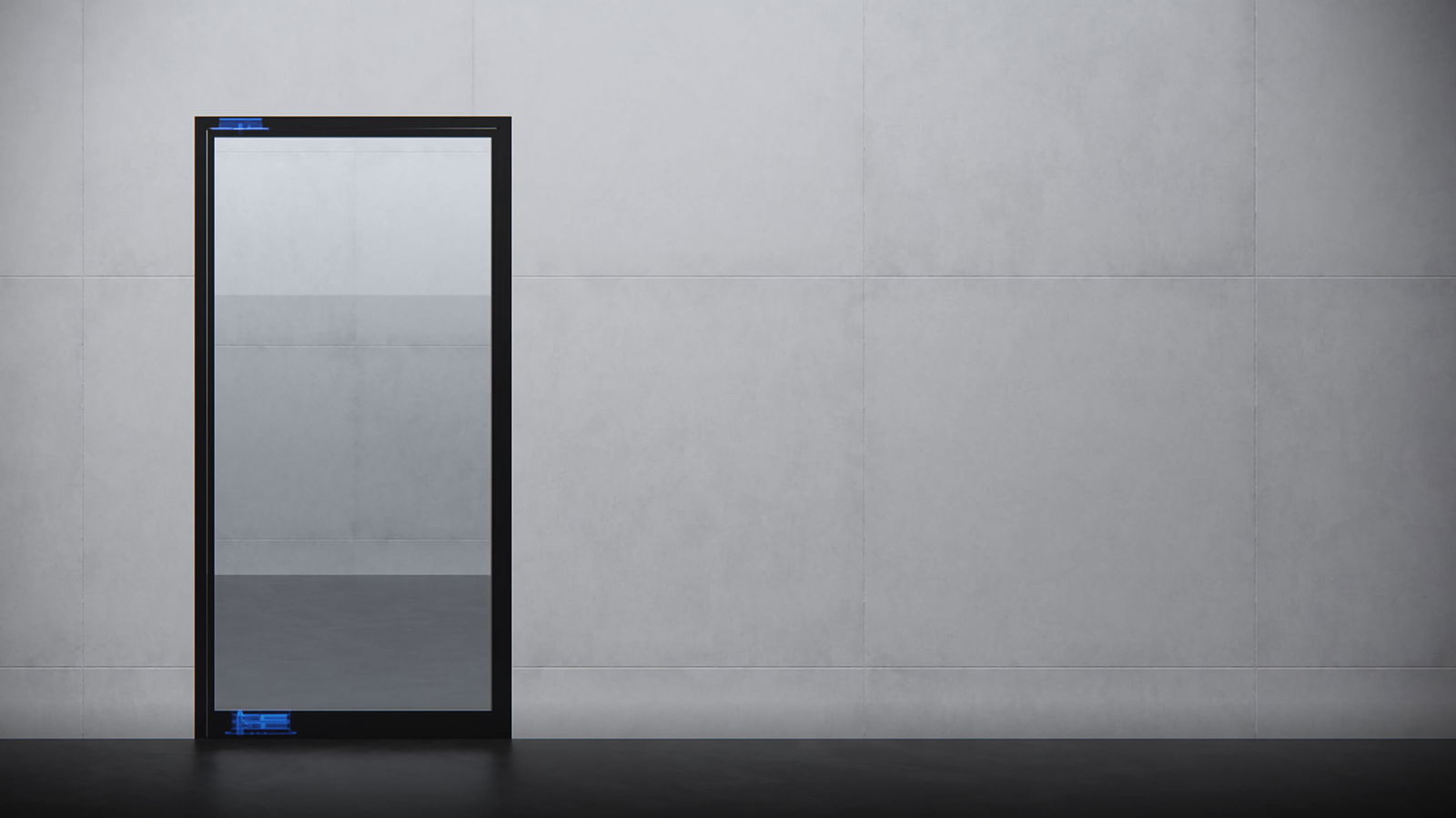 Exterior pivot doors
When installing an exterior door, there's always a head jamb where Top pivot Reversed can be installed in.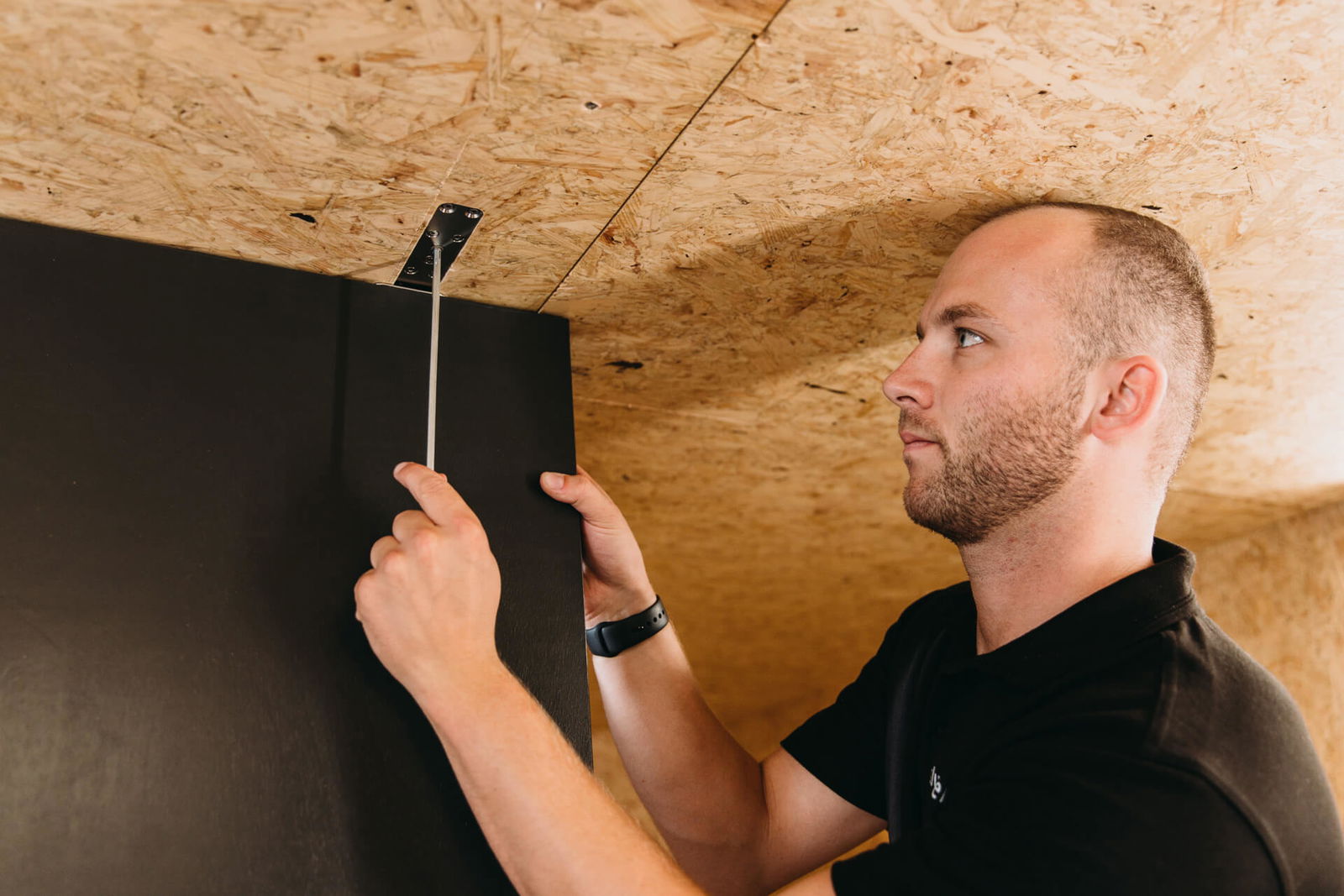 Easy installing
Thanks to its placement in the head jamb or ceiling, this system is adjusted from the ceiling: convenient for middle placement.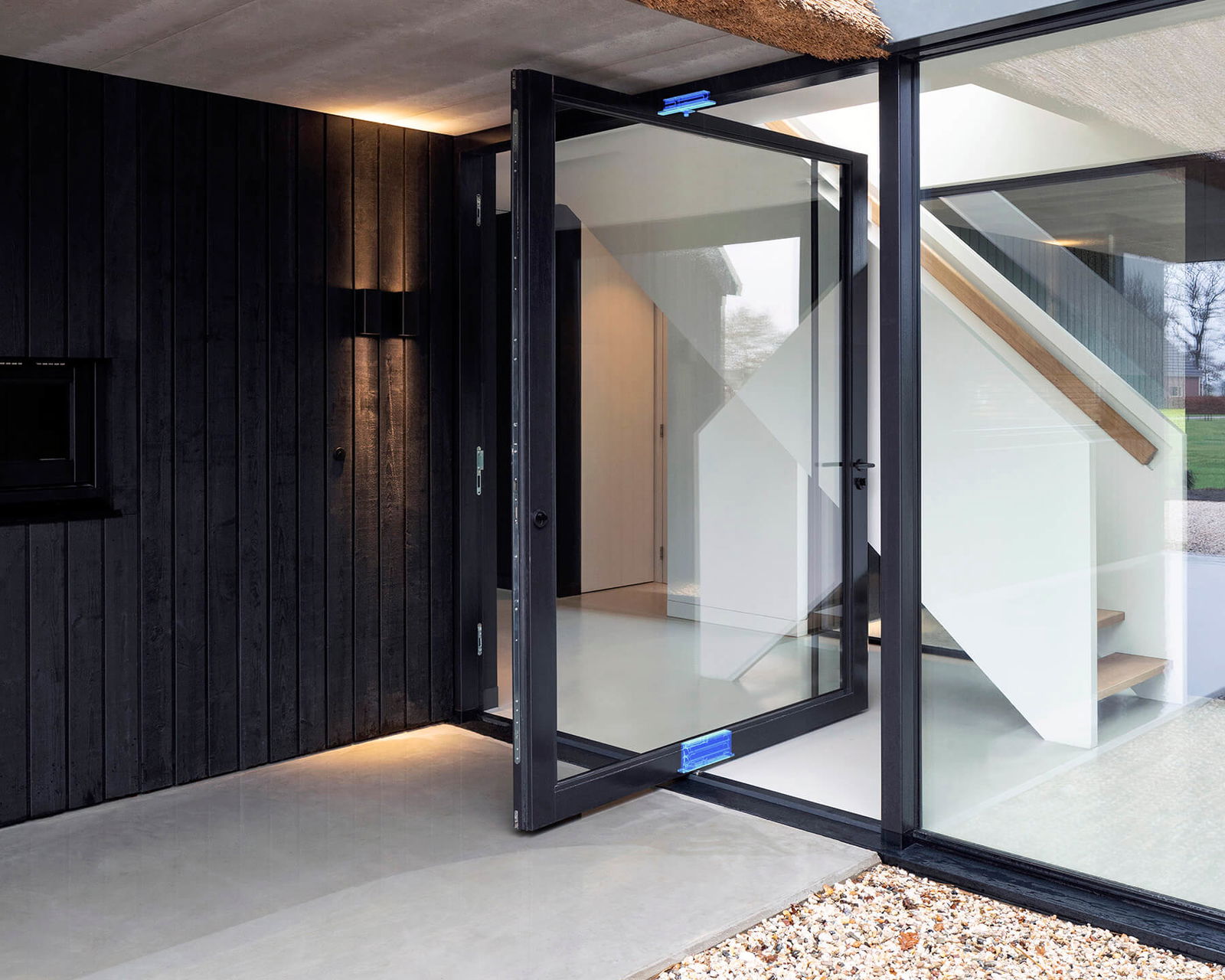 Smaller frames, more glass
With the top pivot installed in the head jamb or ceiling you can design a pivot door with smaller frames and a larger glass opening.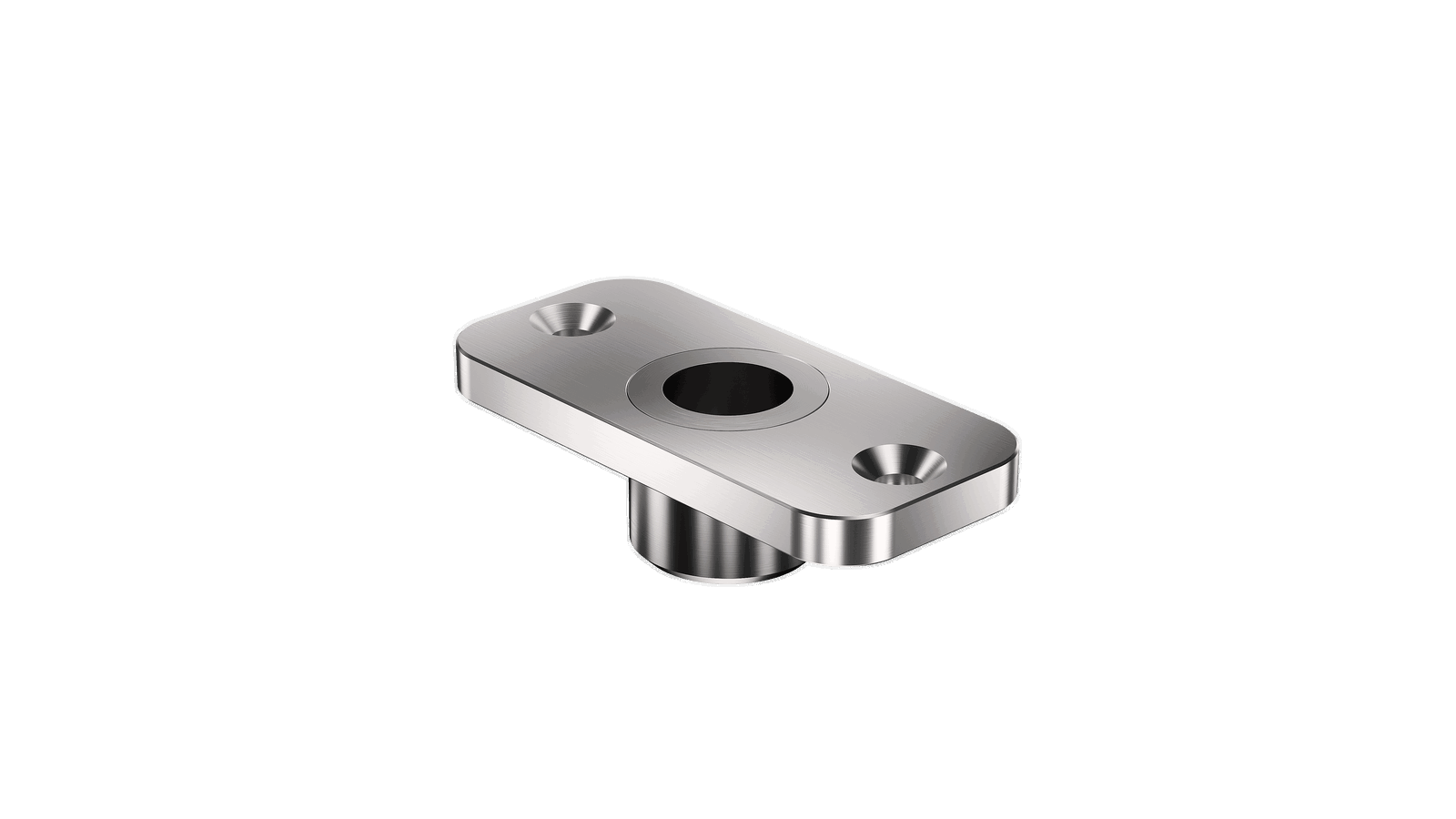 Receiver
For Top Pivot Reversed
The receiver is mounted inside the top of the pivot door. The pin of the top pivot Reversed is rotated downwards into the Receiver during the installation
Adapters
The Adapters can be used to mount the components in a metal profile. They then offer a solid base to mount the component on.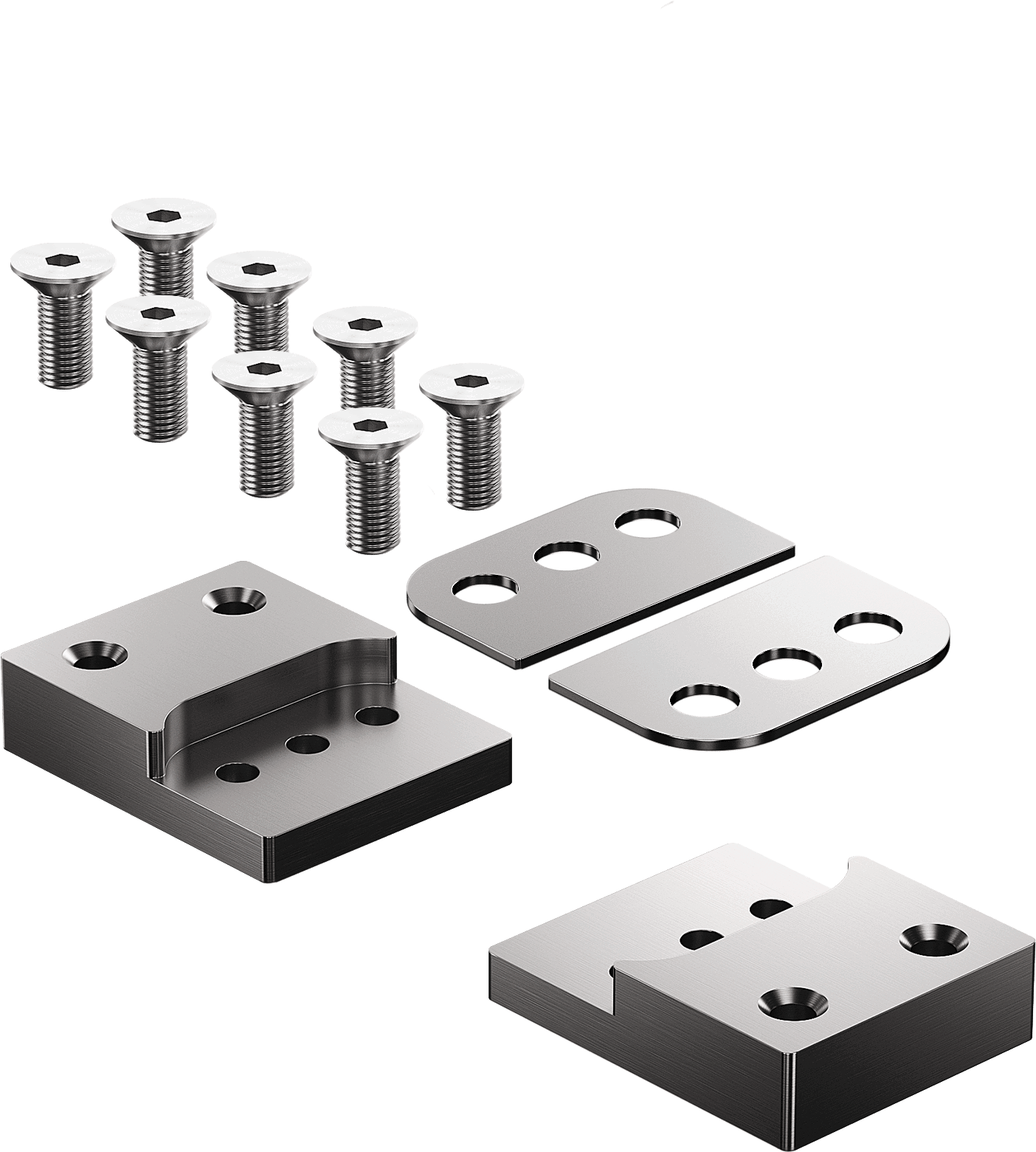 Product photos and applications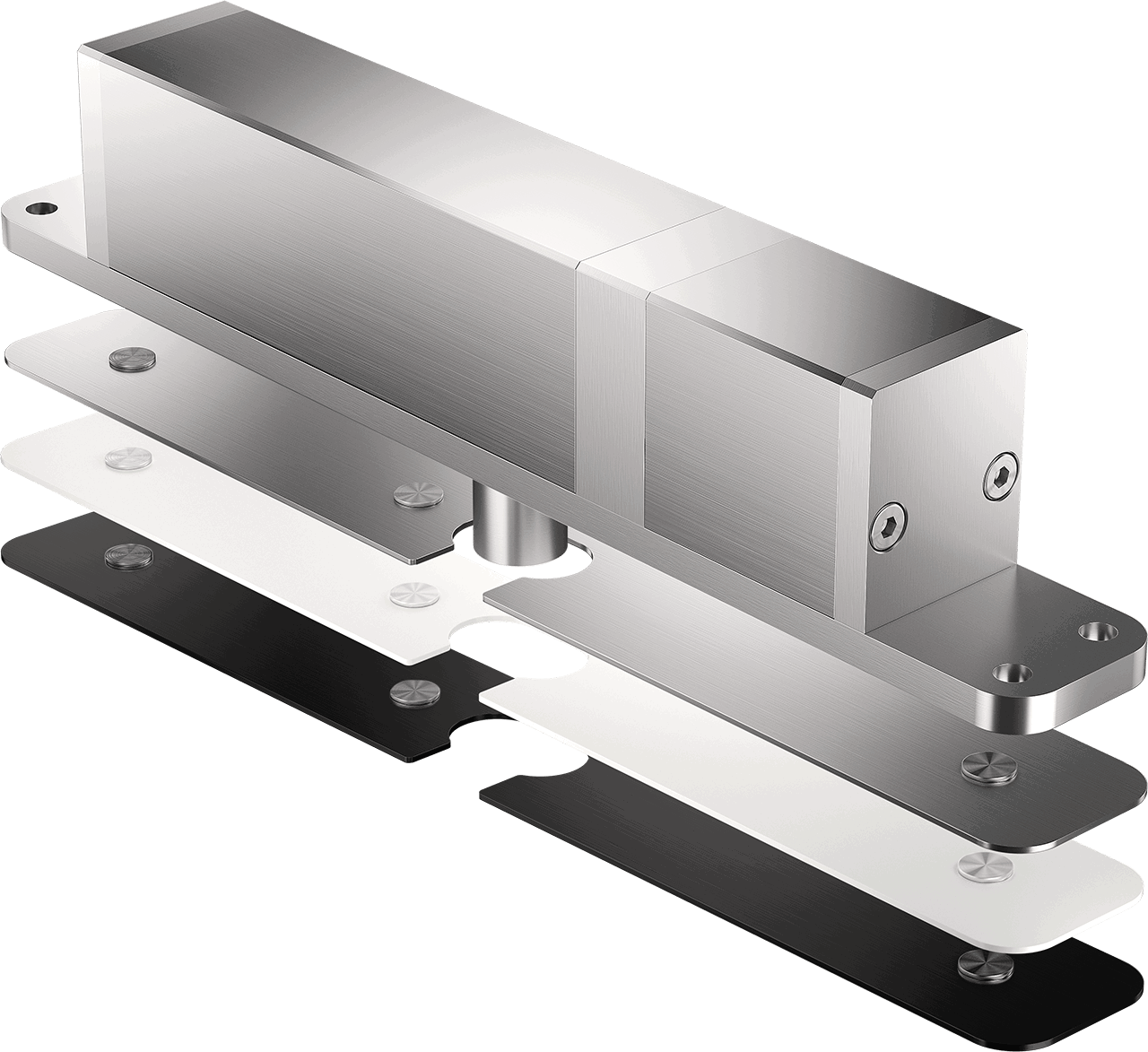 Cover plates
FritsJurgens' TP-R is mounted inside the head jamb or ceiling. This means the top pivot is visible instead of a ceiling plate, as with other FritsJurgens top pivots. When the top pivot has been mounted, and the door has been fine-tuned, a magnetic cover plate is attached to the visible part of the top pivot. This cover plate is included in the order and is available in Stainless Steel, PVD Black, and Powder Coat White (RAL9016).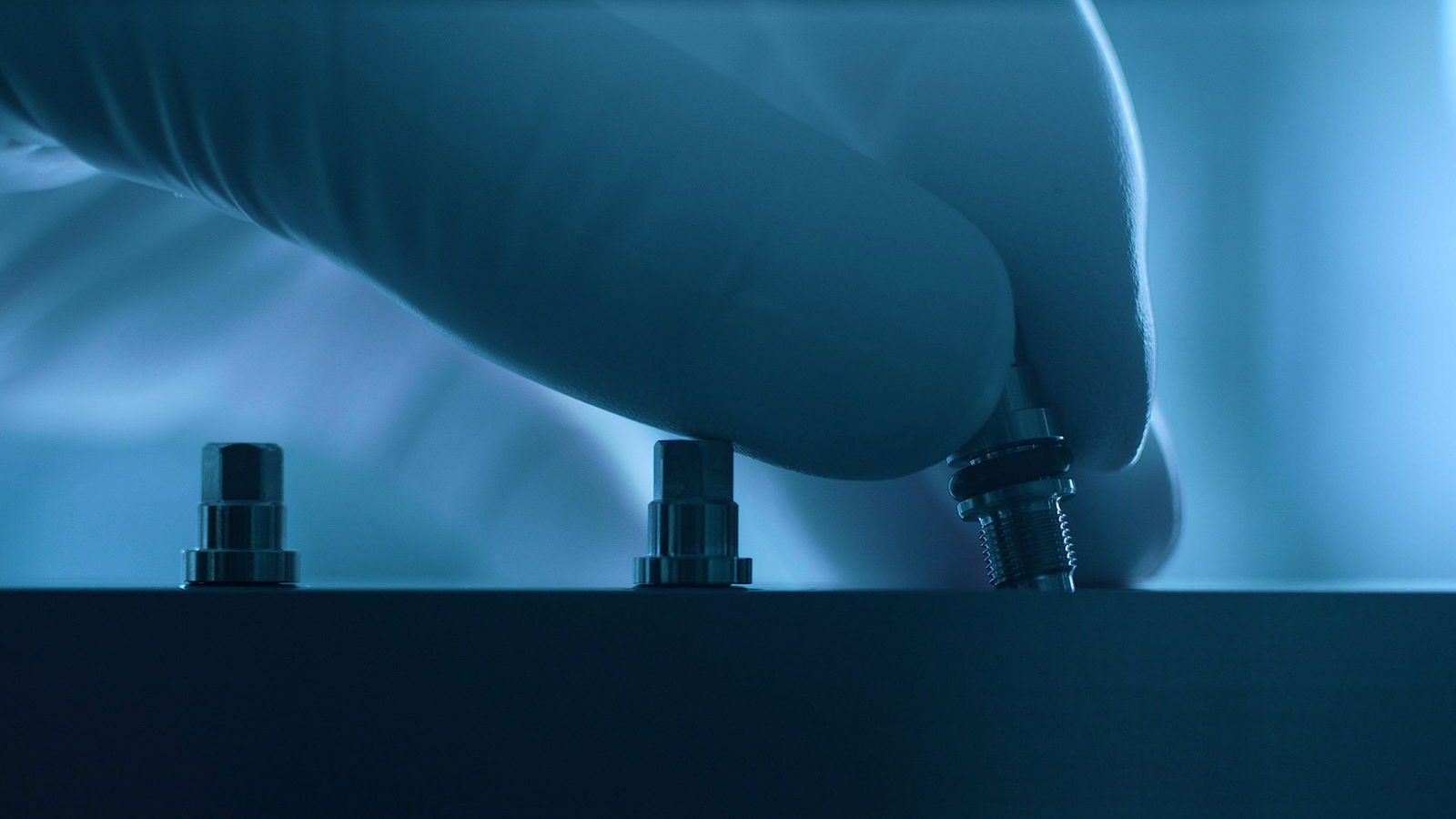 Contact us
Feel free to contact us for personal advice on your pivot door project, or for any other questions you might have.