Steel pivot doors
For every interior
Steel pivot doors have a modern and industrial look that fits in almost every interior. Whether you choose for classic chique, modern and clean or rural and cozy, a steel-framed glass pivot door will blend in perfectly.
Steel pivot door examples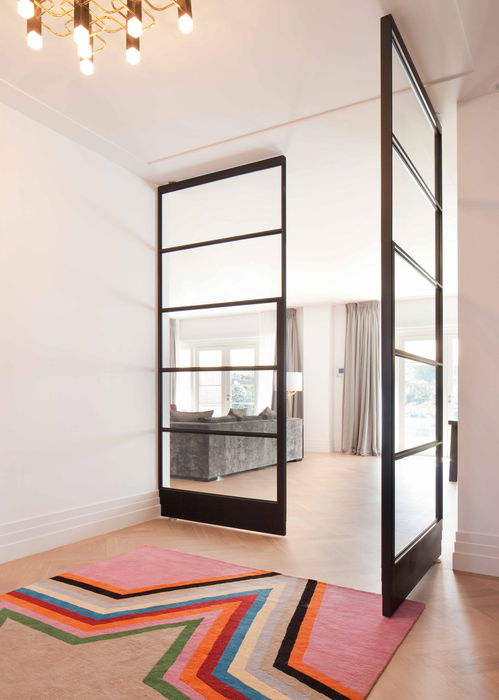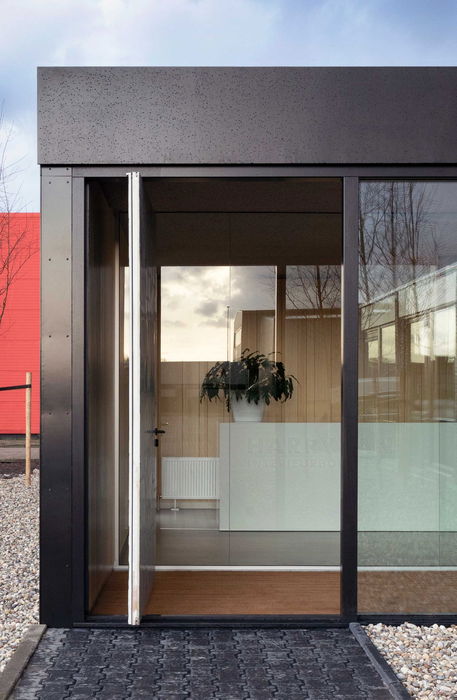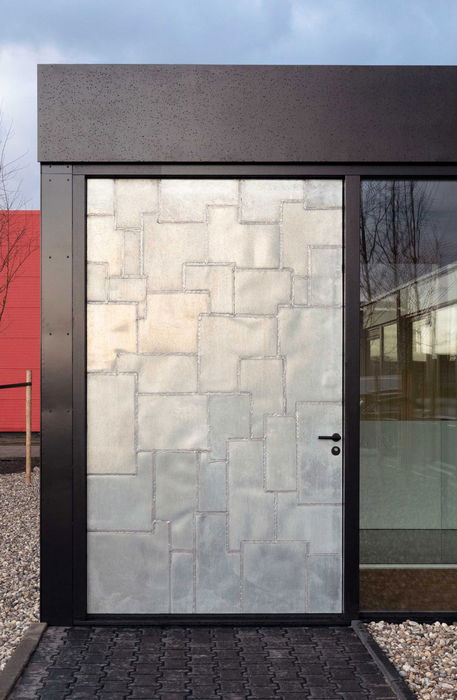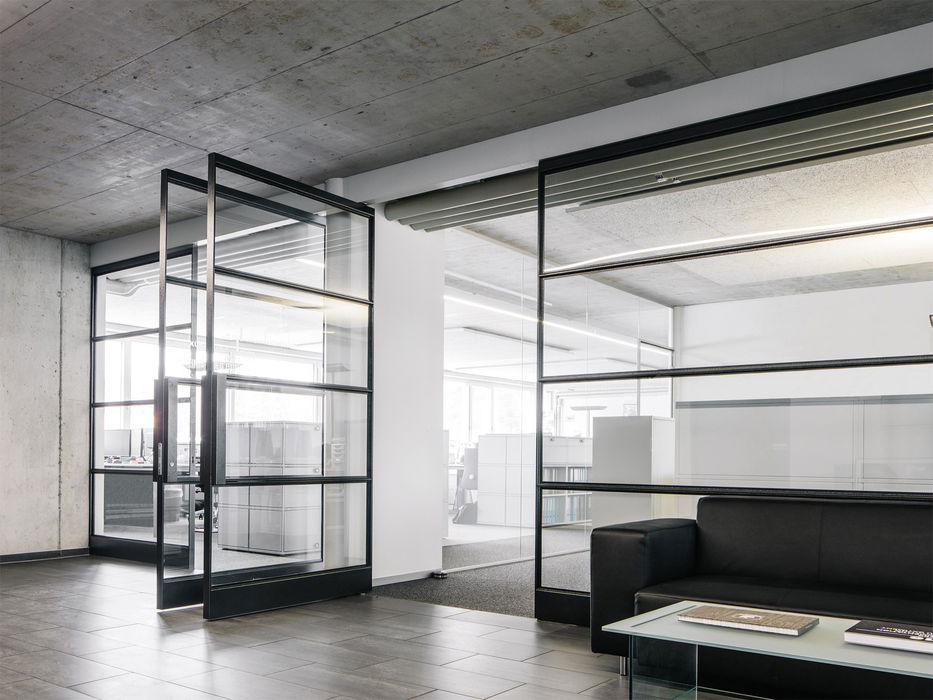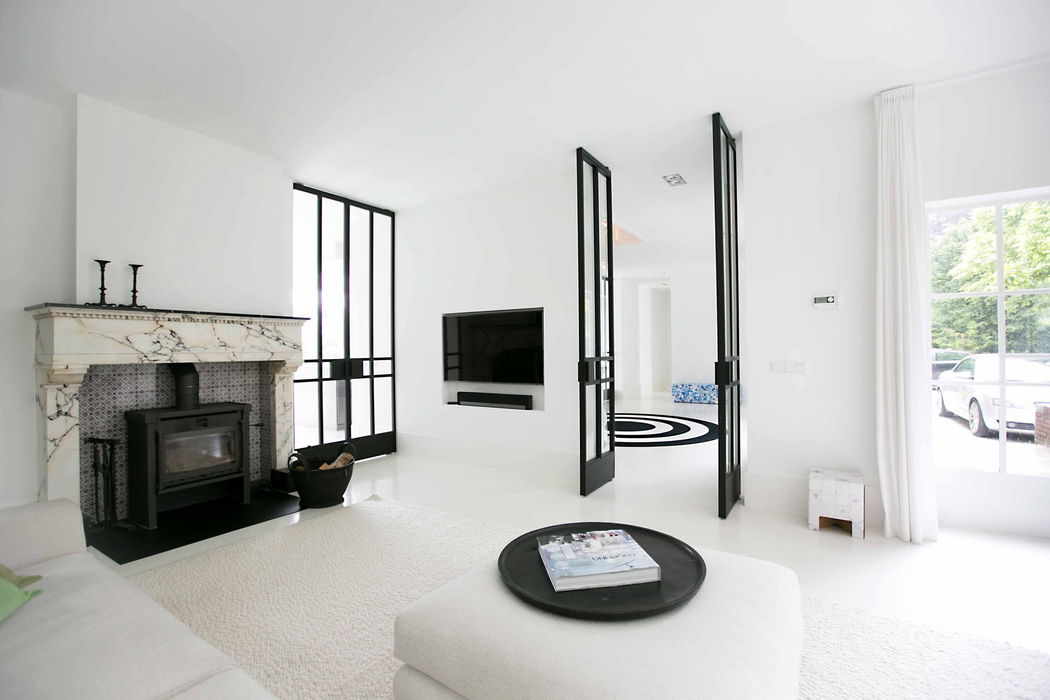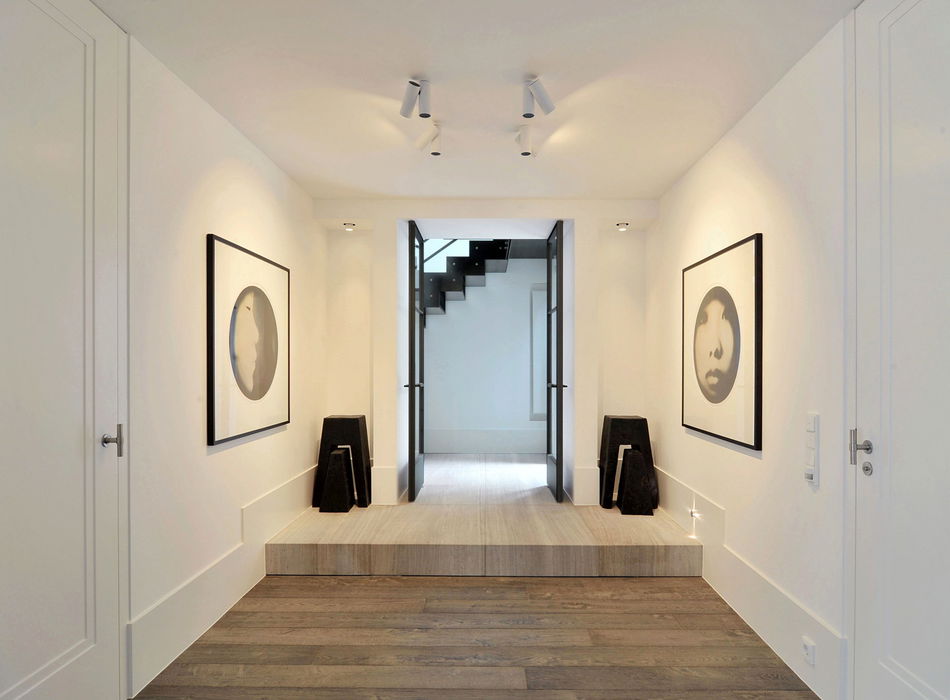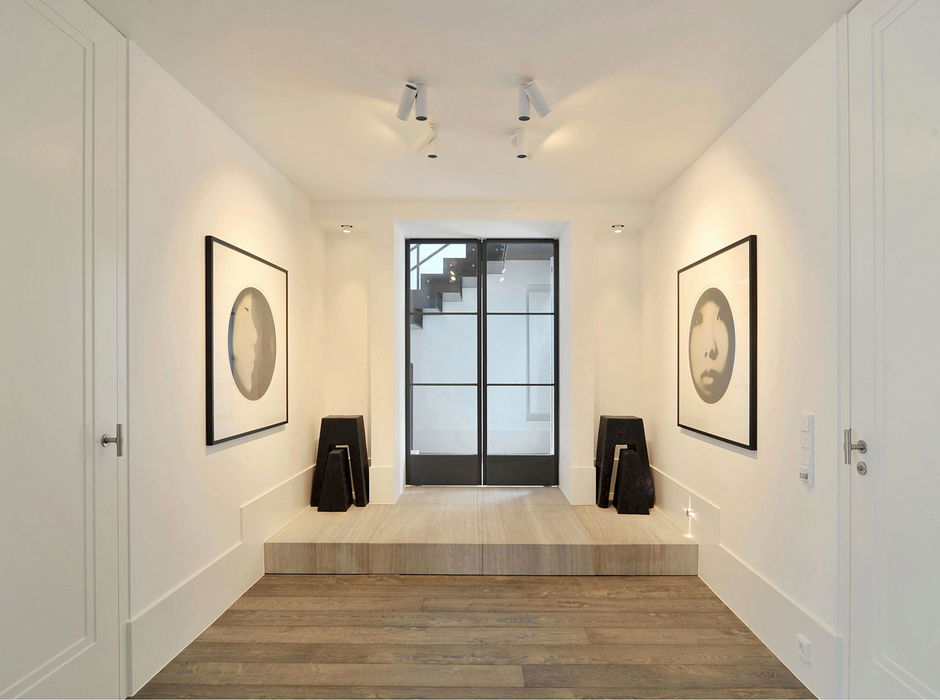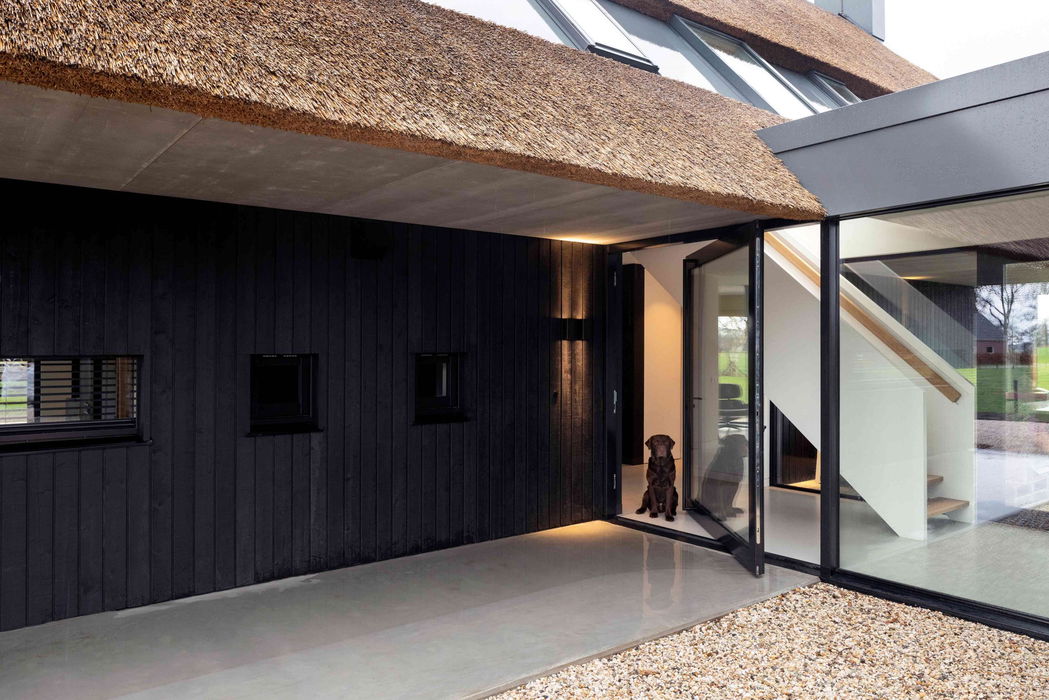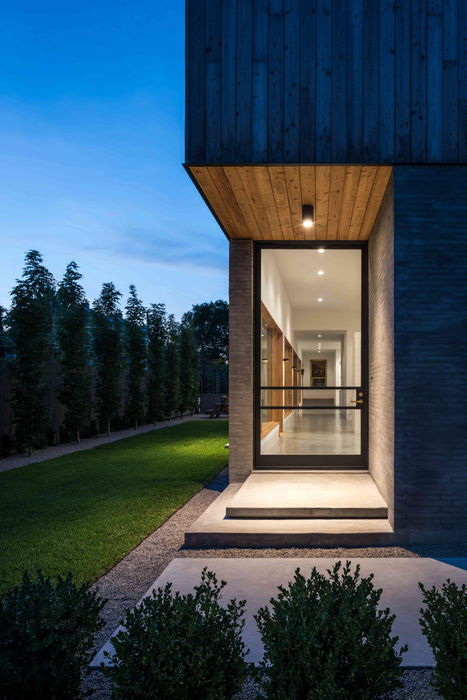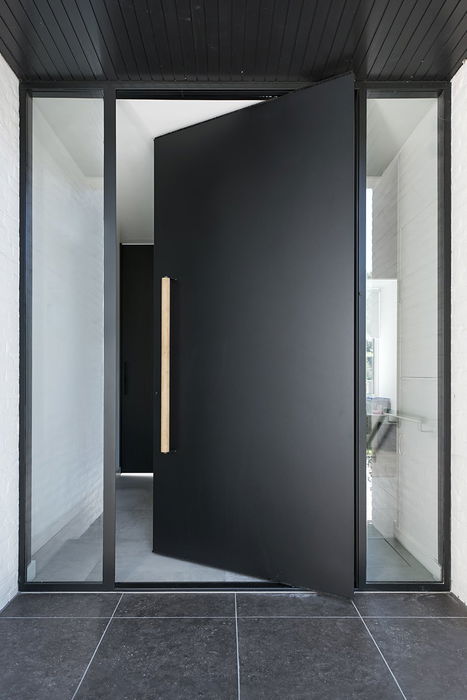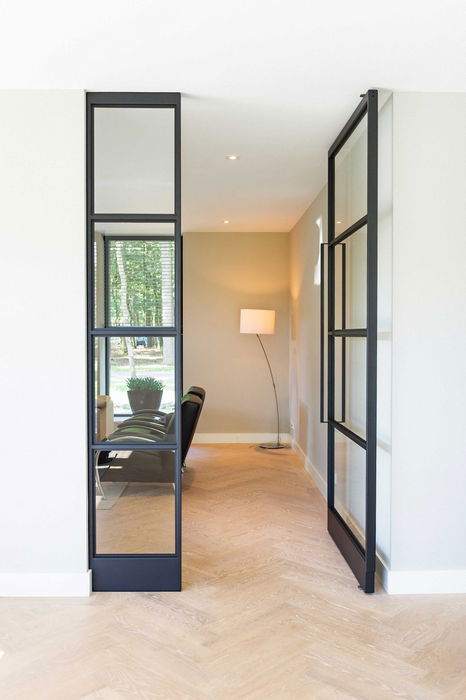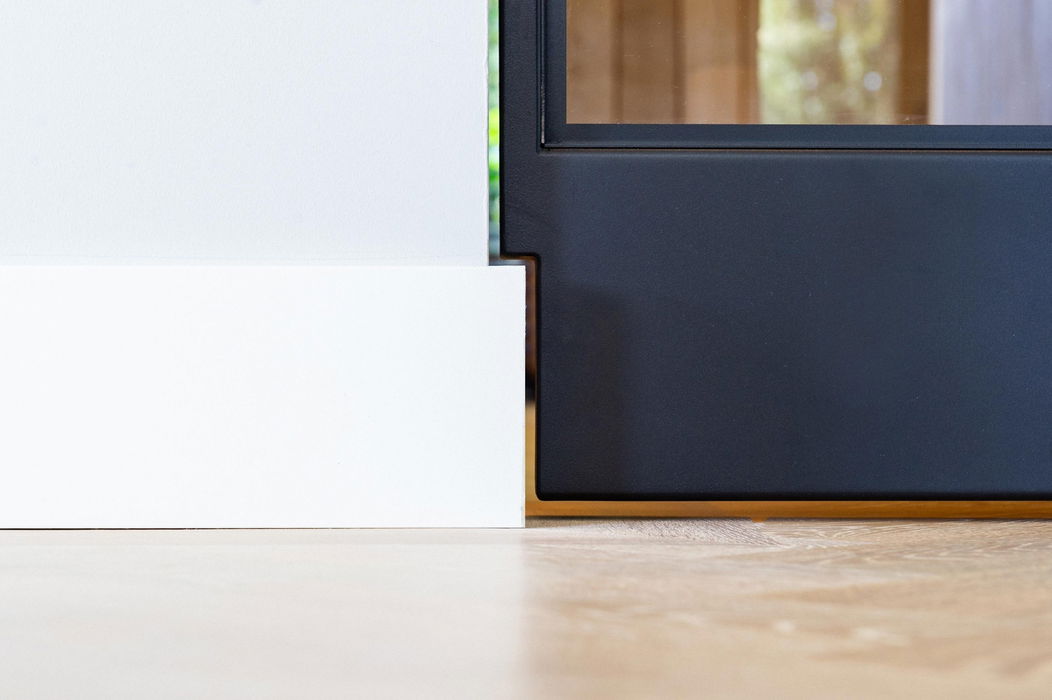 Drag over the photos for more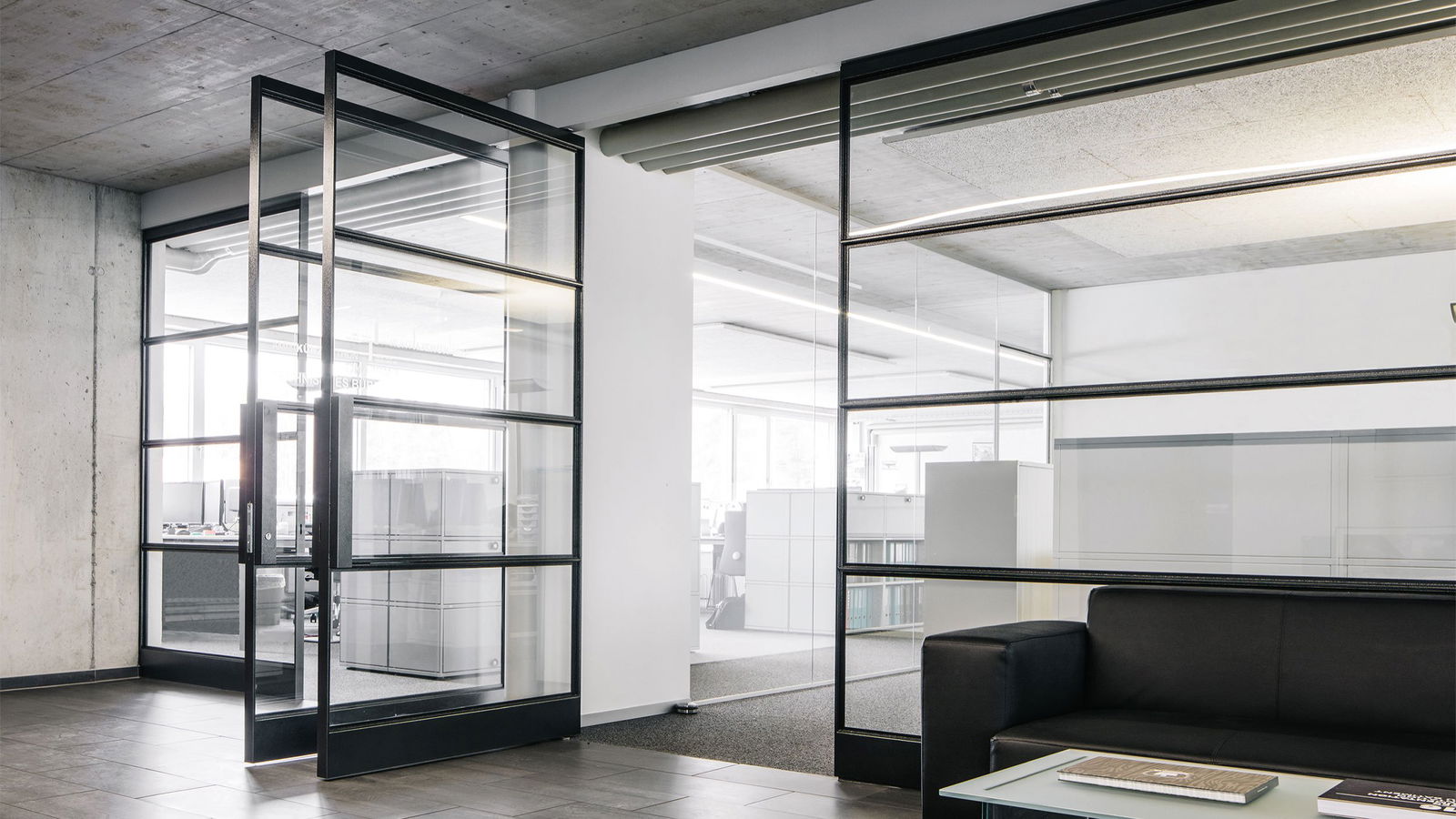 Steel the show
A steel-framed glass pivot door is ideal for creating a subtle division between spaces. The glass lets through light, while your choice for the shape and size of the frame forms the dividing element. Metal pivot doors can be true eye-catchers or blend in with their surrounding architecture – that choice is yours.
Unlimited design
Steel pivot doors can become very heavy, especially when creating a grand design that incorporates lots of glass. With FritsJurgens pivot hinges, the weight of your ideal pivot door doesn't have to be on your mind. Every pivot hinge system – whether you choose System M+, System M, System One or System 3 – can carry doors with weights up to 500 kg. Learn more about the different systems and find out which system suits your steel pivot door.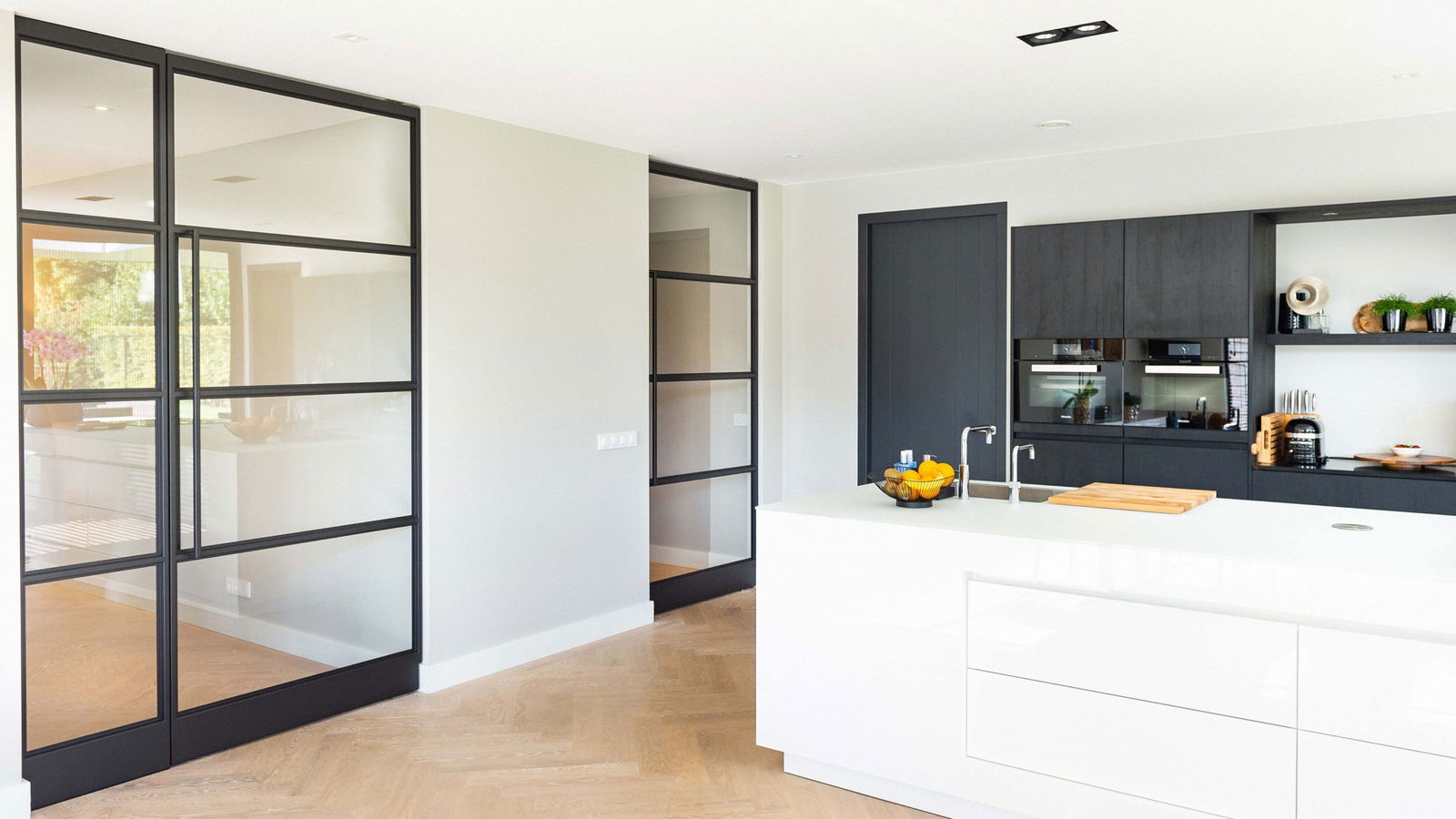 Hidden in the door
Every FritsJurgens pivot hinge is completely hidden away in the steel pivot door. All the attention can go to the design of the door. There are many possibilities in designing a steel-framed glass pivot door, for example by choosing different shapes and sizes of metal and different types of glass. Discover more types of materials that are suitable for pivot doors with FritsJurgens pivot hinges.