Home
›
Designing an Inspiring Office at home with bookcase doors
Designing an Inspiring Office at home with bookcase doors
A Workplace That Works
Keeping work and private separated can be a challenging task. Especially if your office space is directly adjacent to your home.
Even more challenging is to design a separation that does not look and feel like an actual separation.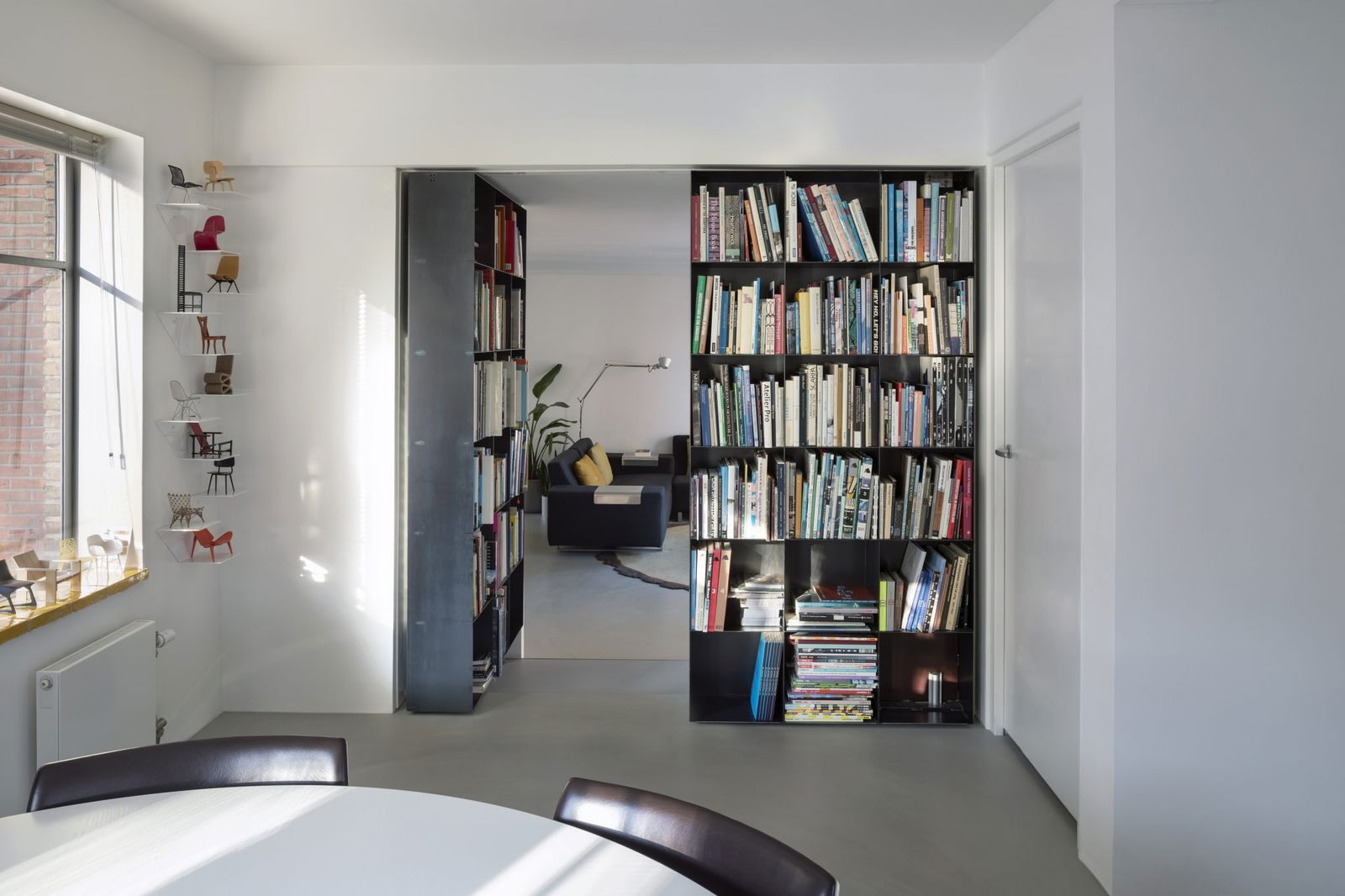 Ernst Hoek - Architect
"When I am in my office and the bookshelf door is closed, it actually feels like a completely separated room" – Ernst Hoek – Hoek & de Wit Architecten
Bookshelf doors; keep work and private separated
Keep work and private separated is exactly what Dutch architect Ernst Hoek has achieved with his secret bookshelf door.
Ernst Hoek did not want to create an obvious passage between his home and his office. It could not be just a door. Therefore, he designed a hidden bookshelf door as a room divider. Spaces like these are a new luxury for workers. Separating rooms by means of a bookcase.
Ernst Hoek had a clear vision on how the separation between his home and the home office had to be created. The design of the bookshelf door is intended to make a separation between work and home life with an aesthetic flavor.
Secrets of the bookshelf door revealed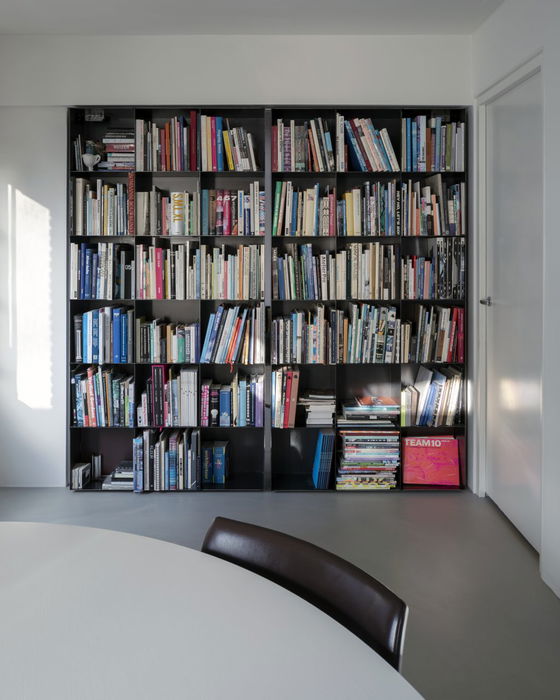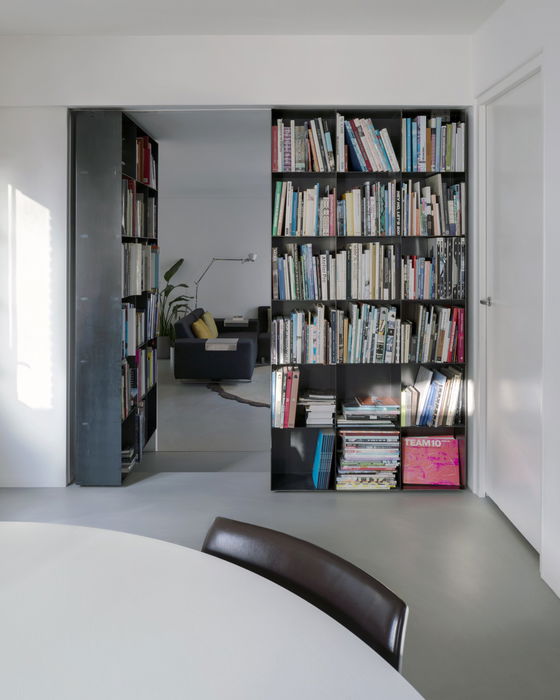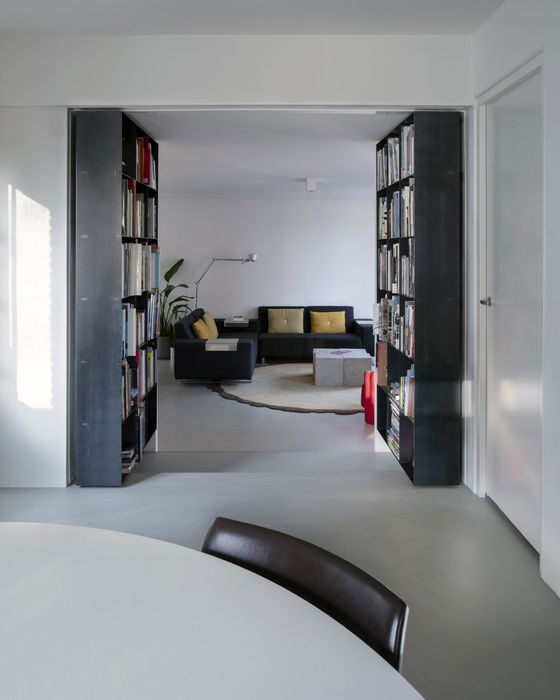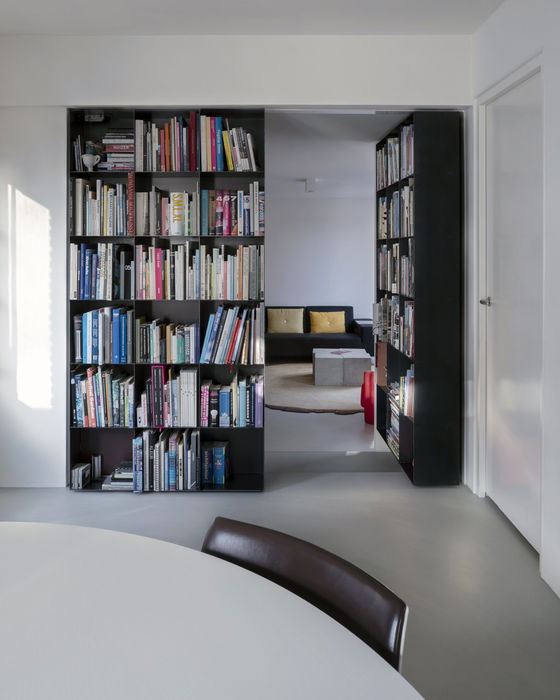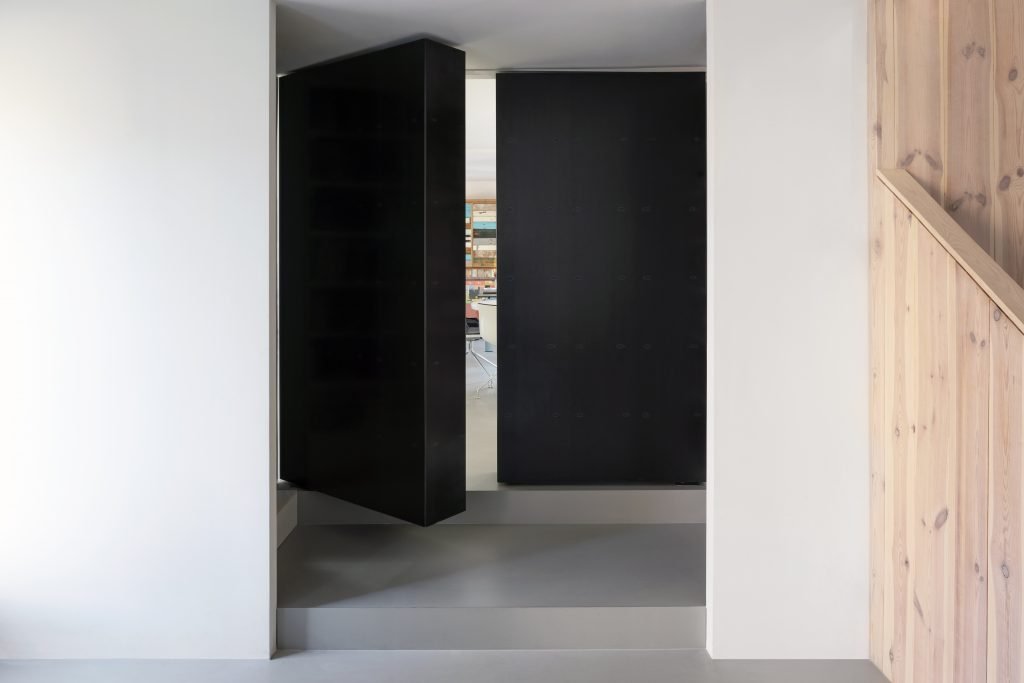 Drag over the photos for more
Explore the endless possibilties
Are you curious how to apply FritsJurgens pivot hinge systems for your project?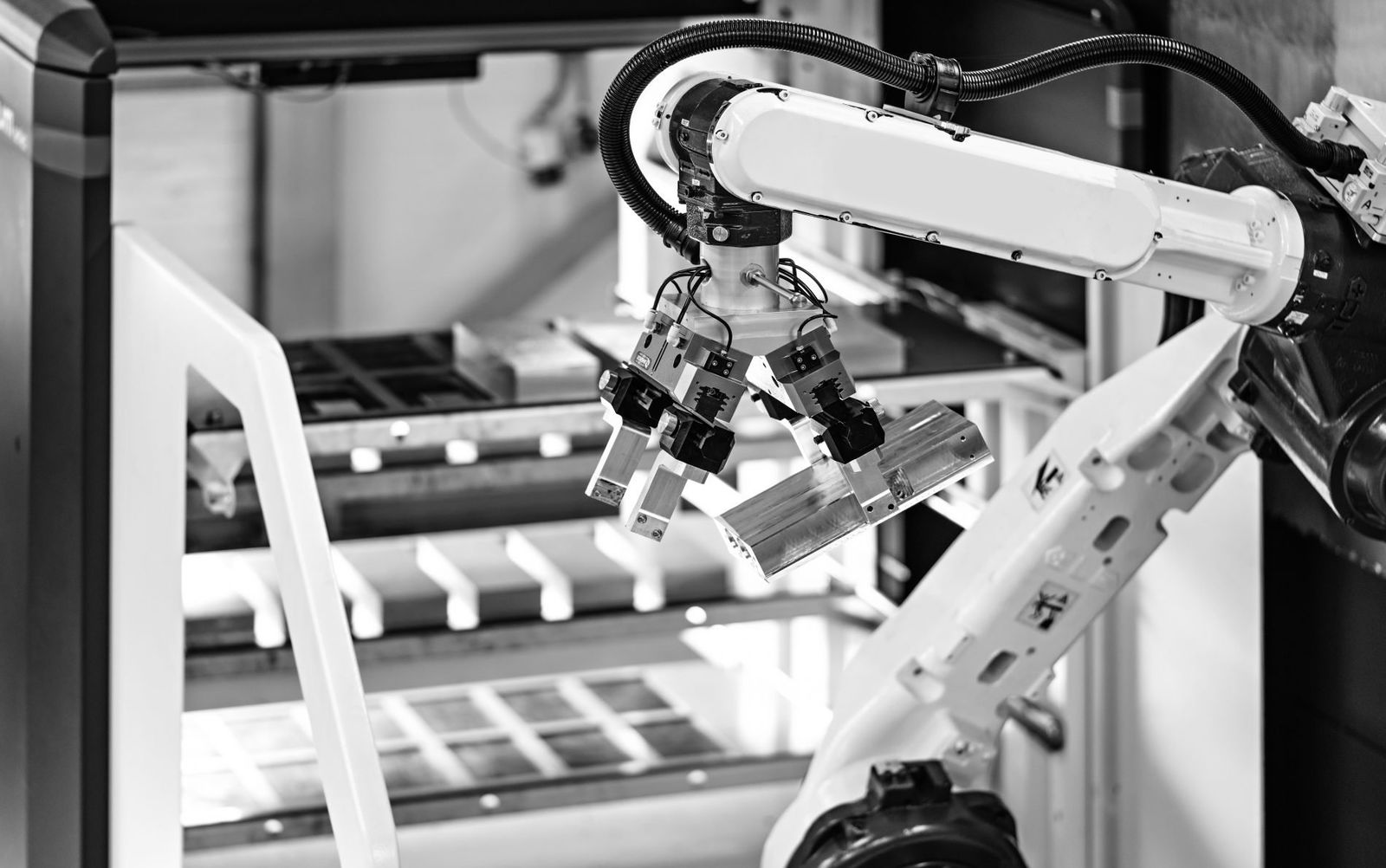 Heavy Duty pivot hinges for bookshelf doors
The two bookshelf doors weigh 500kg each when fully loaded. So Ernst Hoek needed pivot hinges which are strong enough to hold the weight of the bookcase doors. His search for heavy duty pivot hinges ultimately led him to FritsJurgens.
The FritsJurgens pivot hinge systems are ideal for situations where high load-bearing capacity is desired. FritsJurgens pivot hinge systems enable designers and architects to take their pivot door designs to a whole new level in regard to the dimensions and weight of the pivot door.
FritsJurgens' pivot hinge System 3 was chosen for this specific project. System 3 is most suitable because of the hold positions at every 90-degrees angle and the extreme load-bearing capacity.
Find more information about our products.
Discover more pivot hinge applications
FritsJurgens pivot hinge system can be applied in many different ways and are suitable for all types of materials.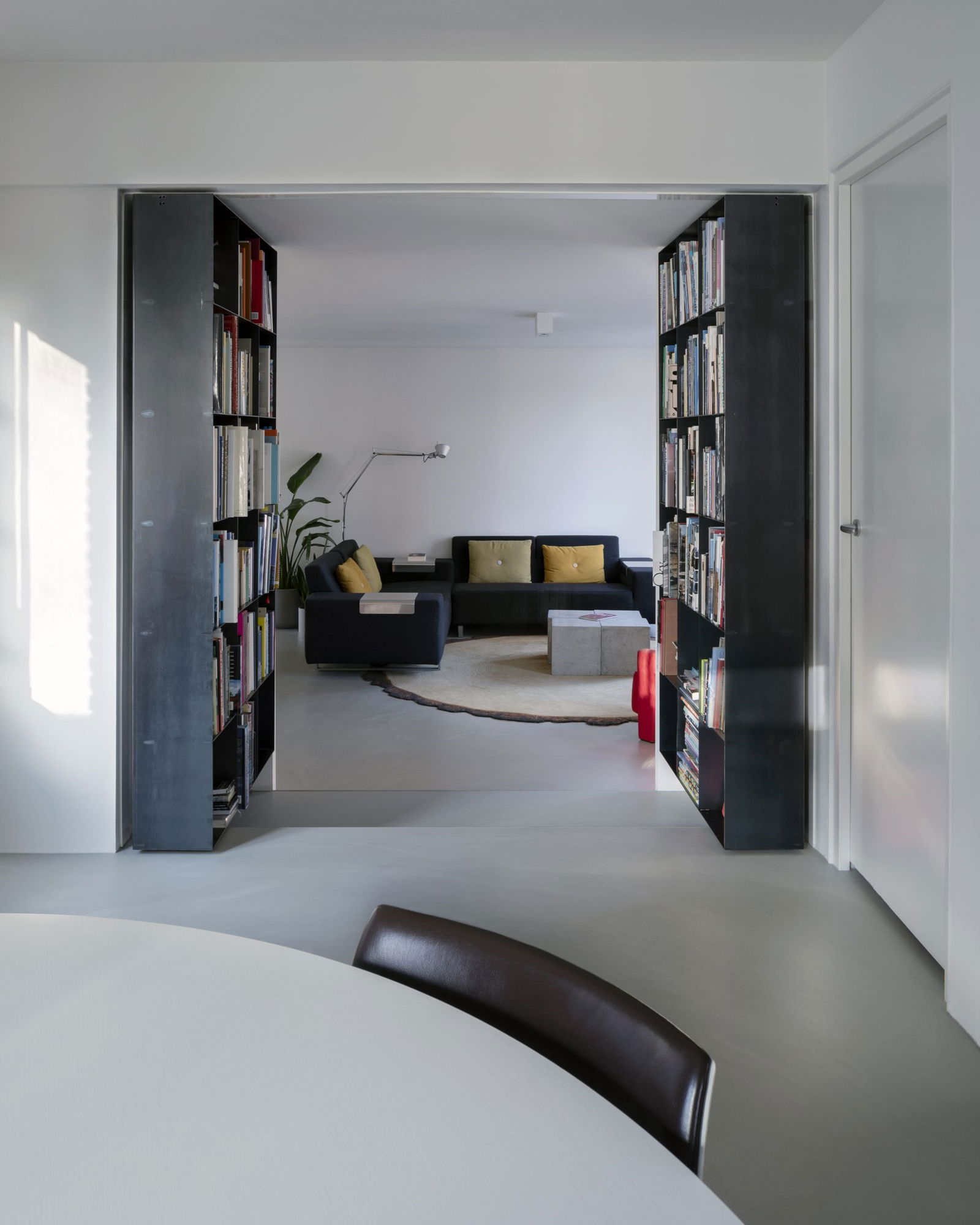 Where to buy
FritsJurgens works with renowned and selected partners and dealers in over 52 countries that manufacture complete pivot doors, walls and other applications with FritsJurgens pivot hinge systems. Find a suitable partner or dealer in your area.