Home
›
Unveiling authenticity: Hotel Gerl's journey
Unveiling authenticity
Hotel Gerl: where genuine hospitality and impeccable design converge
In part six of Opening up, we invite you to immerse yourself in the story of Hotel Gerl, a captivating Austrian retreat that beautifully combines tradition and modernity. The family Gerl, the visionaries behind the hotel, give insight into their unique design philosophy and the evolution of the hotel over the past two decades under their expert supervision. Join us as we discover how Hotel Gerl creates an inviting atmosphere and leaves a lasting impression on guests.
Hotel Gerl: where genuine hospitality and impeccable design converge
In episode six of Opening up, we delve into the world of Hotel Gerl. Situated in Austria, Hotel Gerl beautifully blends authentic hospitality with a keen eye for design. Georg Gerl, together with his wife Brit, shares their vision of the hotel, creating a unique space that seamlessly merges traditional Austrian elements with modern influences from their travels. Through the artful incorporation of pivot doors, Hotel Gerl invites guests to embark on a captivating journey of exploration. These remarkable doors symbolize anticipation, ignite curiosity, and set the stage for unforgettable experiences. Join us as we uncover the distinctive allure of Hotel Gerl and its harmonious fusion of cultures.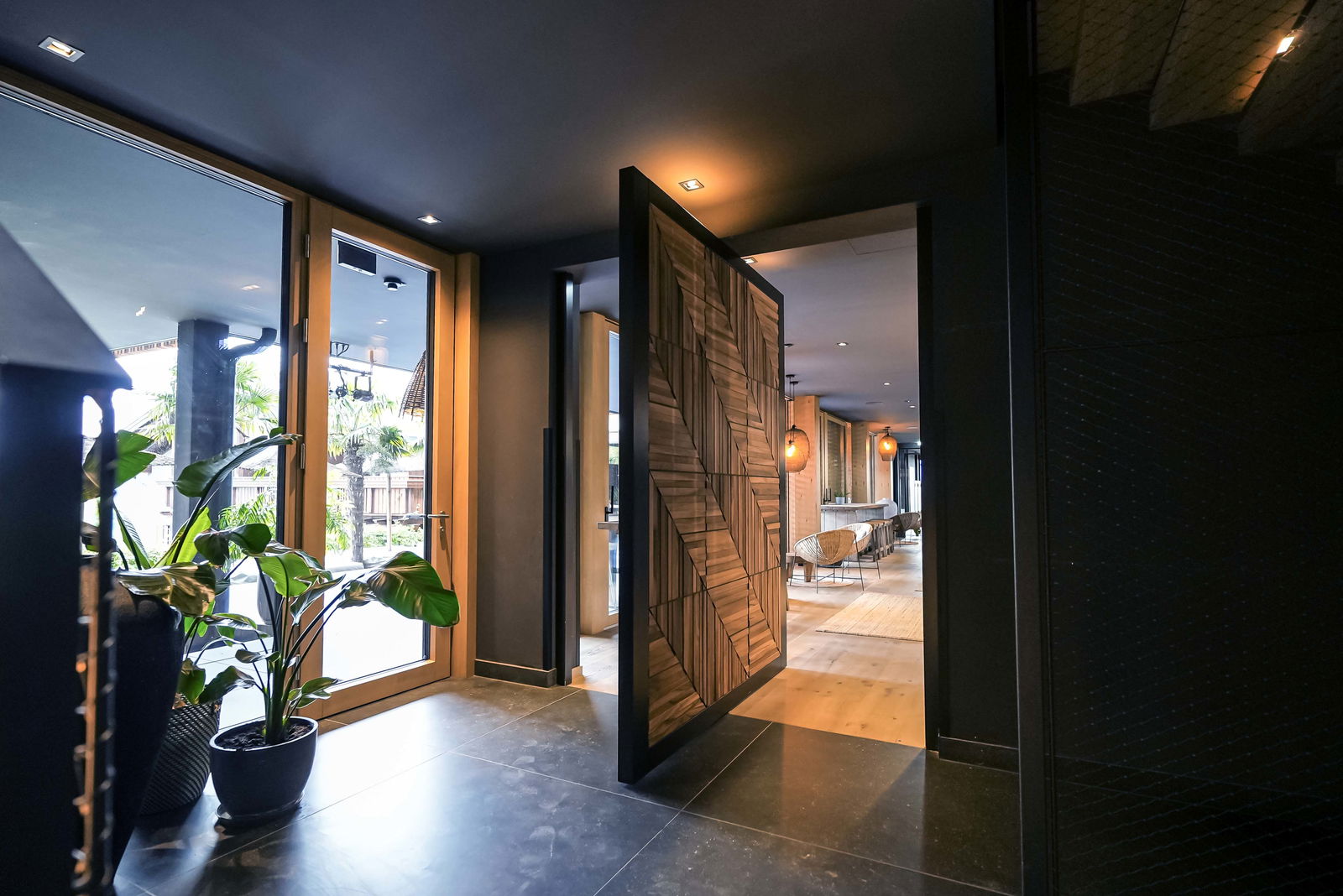 Unveiling the essence of Hotel Gerl
Hotel Gerl stands as a testament to the Gerl family's dedication to providing genuine hospitality for over two decades. Georg Gerl owns the hotel with his partner, Brit. She is the driving force behind the hotel's unique design and atmosphere, transforming the hotel over the years with her vision.
Georg shares their journey of transforming a humble bed and breakfast into a four-star urban lifestyle hotel. With each renovation, Hotel Gerl's unique character evolved, creating spaces that seamlessly blend traditional Austrian elements with inspirations from their global travels. In this episode, we delve into the heart of Hotel Gerl, exploring the transformative power of design combined with hospitality.
Where hospitality meets heartwarming design
"Our goal is to offer a place where everyone feels welcome, where life is full of music, and where guests can choose to dance or simply follow their hearts' desires," explains Georg Gerl. Hotel Gerl presents a vibrant array of experiences, from cozy rooms to beach-inspired lounges, a private spa, and a cross-mix spa, beach club, fitness studio, and lounge bar – the GERL's View Club. With an unwavering commitment to providing first-class infrastructure and a warm, homely atmosphere, Hotel Gerl invites guests to feel comfortable and truly embrace their stay.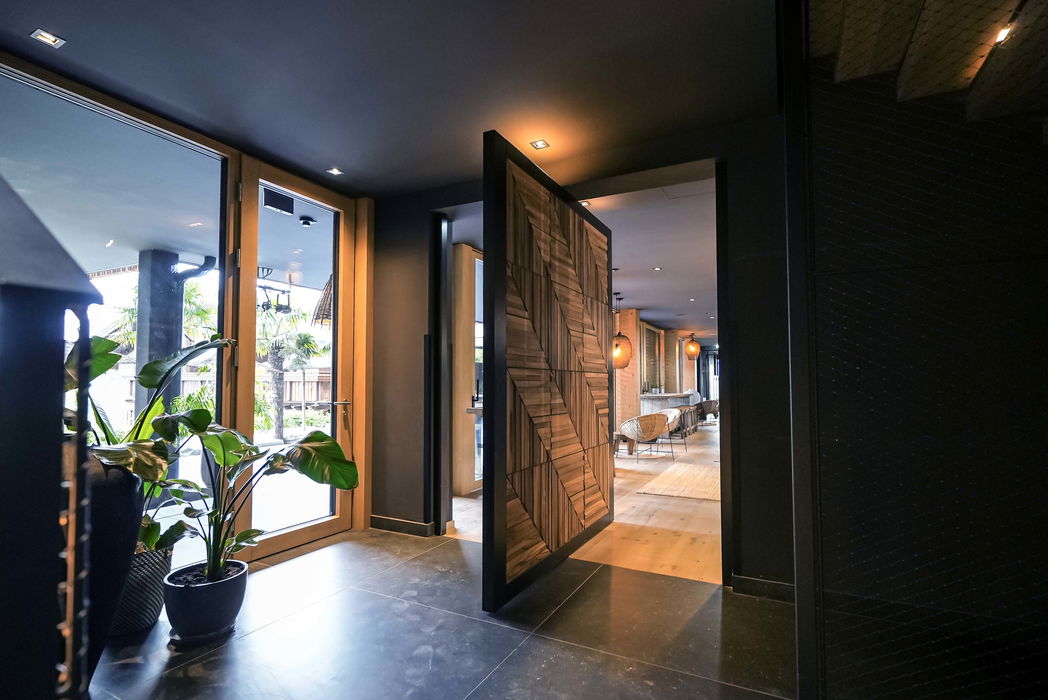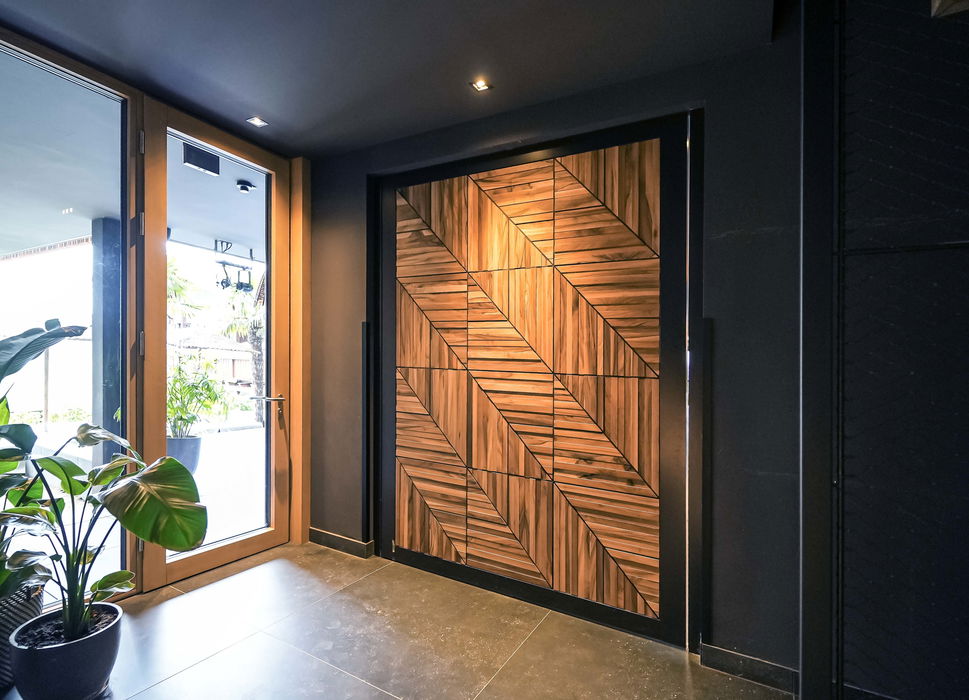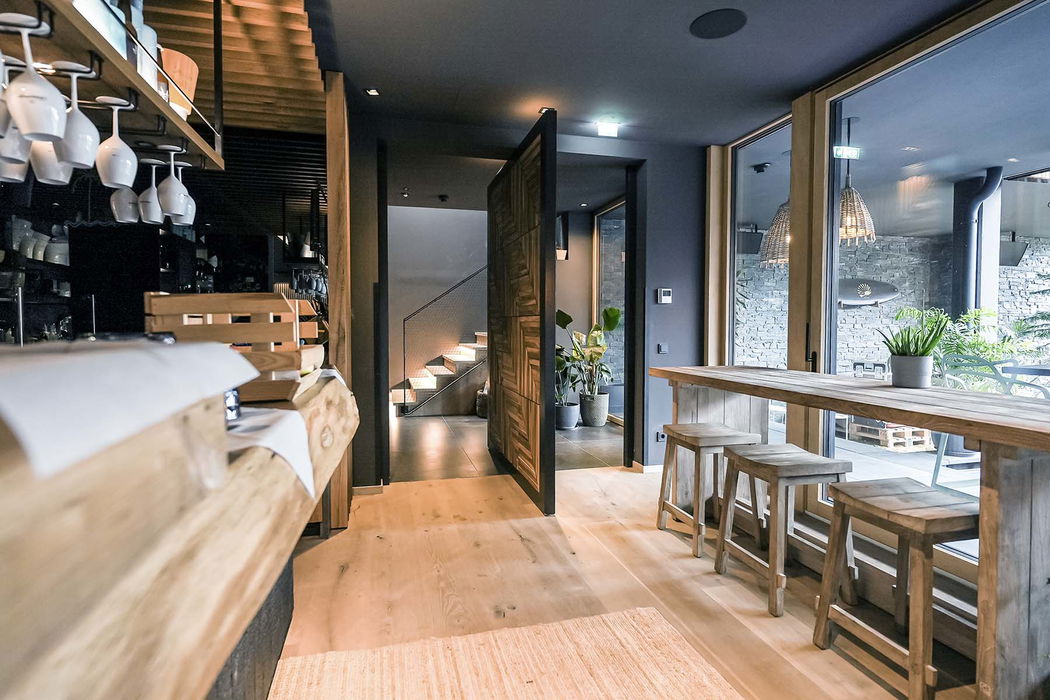 Drag over the photos for more
Pivot doors: a glimpse of intrigue
Georg describes the pivot doors as "entrances that beckon curiosity, inviting guests to explore what lies beyond." He explains how they aimed to connect traditional Austrian elements with modern styles inspired by their travels, stating, "We wanted to capture the moods of holiday destinations and infuse them into every aspect of our design, from lamps to doors, creating spaces where guests can relax and experience a small oasis." These pivot doors play a pivotal role in Hotel Gerl's concept, particularly in the rooftop area known as the View Club, where they seamlessly blend with the surroundings, transcending mere functionality and becoming captivating symbols of curiosity.
Discover more pivot door projects that transcend their functionality.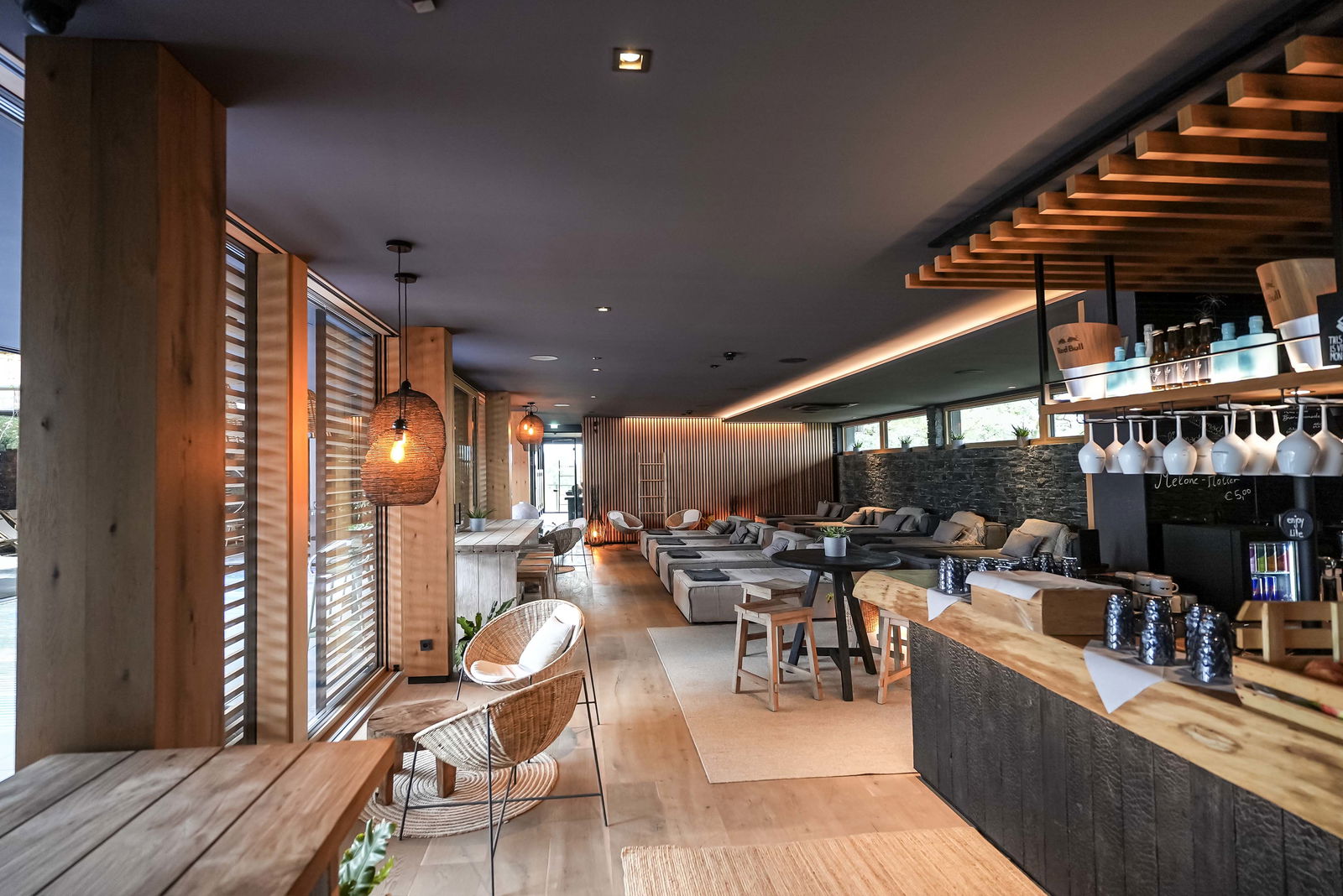 Igniting curiosity and unveiling experiences
And for Georg, these doors hold significant meaning. He shares, "It was very important for us to have these impressive entrance doors that serve as reminders, intriguing guests to open them and discover what lies beyond. A door is more than just a passage; it holds the power to ignite curiosity." Hotel Gerl draws inspiration from different cultures, recognizing the door as a symbol of anticipation and a gateway to captivating experiences. With their remarkable pivot doors, Hotel Gerl invites guests to embark on a journey of discovery and immerse themselves in the extraordinary world that awaits behind each door.
Learn more about the pivot hinges used in the pivot doors of Hotel Gerl's luxurious spa.
Commitment to nature and sustainability
Nestled in Wals, Salzburg, Hotel Gerl strikes a balance between the idyllic rural surroundings and its convenient proximity to Salzburg's city center. Georg proudly emphasizes their commitment to sustainability and natural practices. "We prioritize regional and sustainably sourced products, striving to minimize our ecological footprint," he explains. Hotel Gerl uses steam devices for cleaning, reducing the need for chemical agents, and has eliminated single-use plastics. Even during renovations, preserving the hotel's beautiful maple tree took precedence, resulting in a pool lounge built around it. This dedication to nature and responsible practices resonates throughout every aspect of Hotel Gerl.
Fusion of tradition and design
Hotel Gerl has masterfully integrated pivot doors that evoke a sense of intrigue and discovery. With each swing, guests are welcomed into a world where tradition harmonizes with contemporary design. Experiencing the warmth of Austrian hospitality, embracing tranquility, and creating lasting memories in a place where nature, design, and genuine human connection intersect – Hotel Gerl offers it all.
'Leaf' by Wonderwall Studios
The pivot door is clad with the 'Leaf' panel by Wonderwall Studios and is a beautiful piece of art that displays the beauty of nature in a unique way. With organic shapes and vibrant colors, this panel adds a touch of natural elegance to the space.
The Leaf panel is inspired by the canopy of trees. Each panel is unique and handmade from European walnut and processed with subtle linings of bog oak, giving it a special, artistic appearance. The combination of different types of wood and the carefully chosen color palette create a harmonious, soothing, and inspiring whole.
This panel is not just an aesthetic addition to the space, but it also has a sustainable character. Wonderwall Studios uses recycled wood and works in an ecologically responsible manner. As a result, the Leaf panel contributes to an environmentally friendly interior design.