Home
›
Invisible hinges for pivot doors
Invisible hinges for pivot doors
Nothing to see here - Invisible Hinges
Invisible hinges by FritsJurgens are entirely built into the door, making it an invisible system. Therefore, all of the attention goes to where it belongs; the aesthetically-pleasing pivot door.
Invisible Hinges mortised in the door
The high-end and patented FritsJurgens pivot door system has transferred the incorporation of all the technical parts from in-the-floor to in-the-door. As a result, the system is invisible. Only a small, stylish floor and ceiling plate are assembled outside of the door. This innovative solution distinguishes our system from traditional pivot door systems, which require a much more visible floor cover, which must be milled into the floor. Additionally, as a result of the FritsJurgens' invisible hinge system placement in the door, even a pivot door can be easily integrated into an existing situation; even where there is floor heating.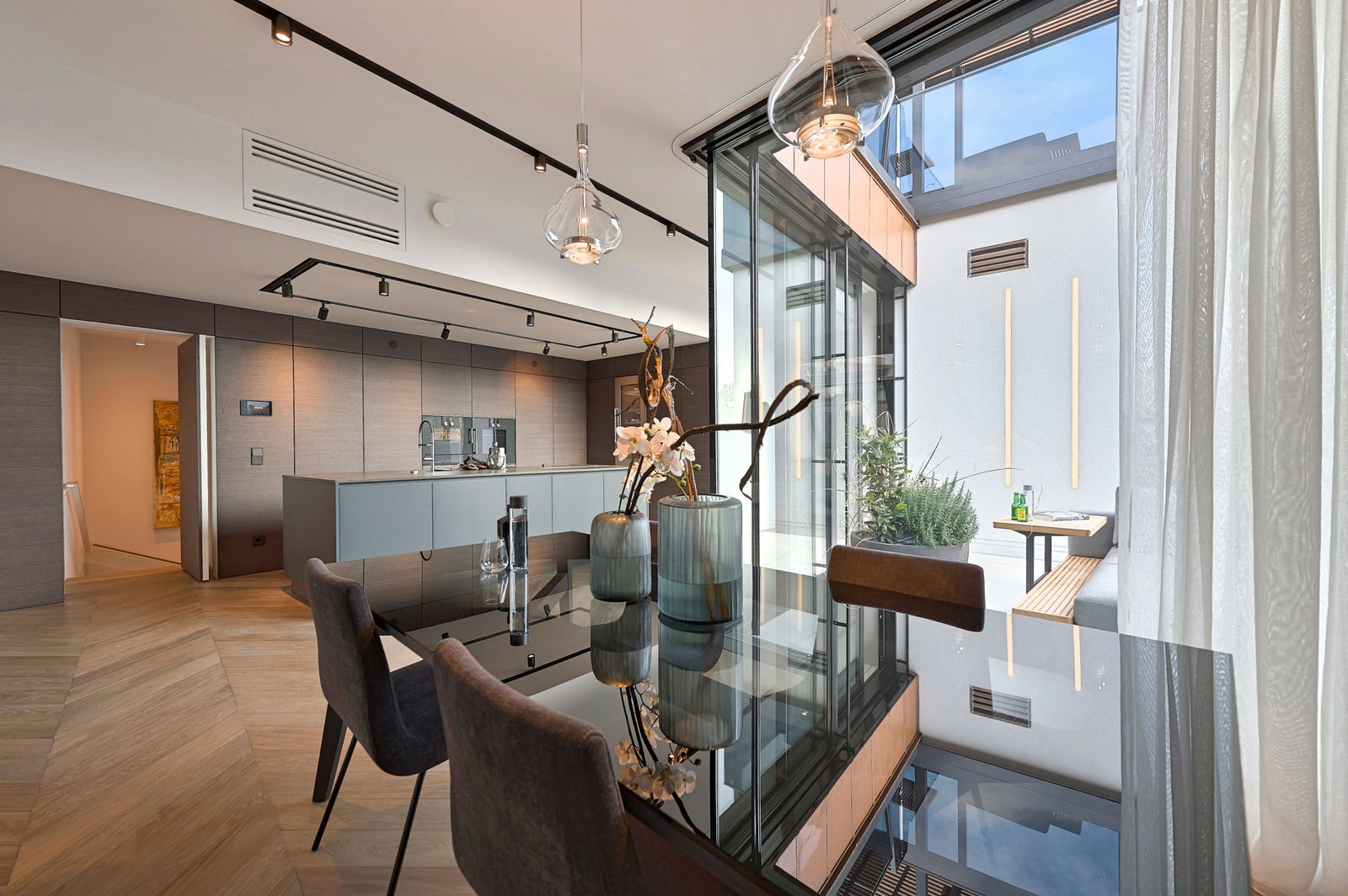 Be inspired
The invisible pivot-door systems can be constructed using any kind of material: from steel and plastic to marble and wood; in interior and exterior doors. Depending on the chosen application, they contribute to sound protection and fire resistance. FritsJurgens invisible hinges are applied worldwide in residential and non-residential construction. We will gladly show you several inspiring examples
Suitable fritsjurgens systems
Beautiful pivot doors deserve an eye for detail; straight rotating joints and attractive connections. All FritsJurgens systems are invisible and have extensive setting options in both the hanging and rotating joints, as well as the closing angle.