Double pivot doors
Double spatial impact
With double pivot doors you create a stately appearance in every room. By placing two doors next to each other, you can easily make a huge impact. Open them both for a majestic and exclusive entrance, or close them for a more intimate atmosphere. Whatever you choose: thanks to the hold-open positions at -90, 0 and 90 degrees of the FritsJurgens pivot systems, the doors remain in the desired position.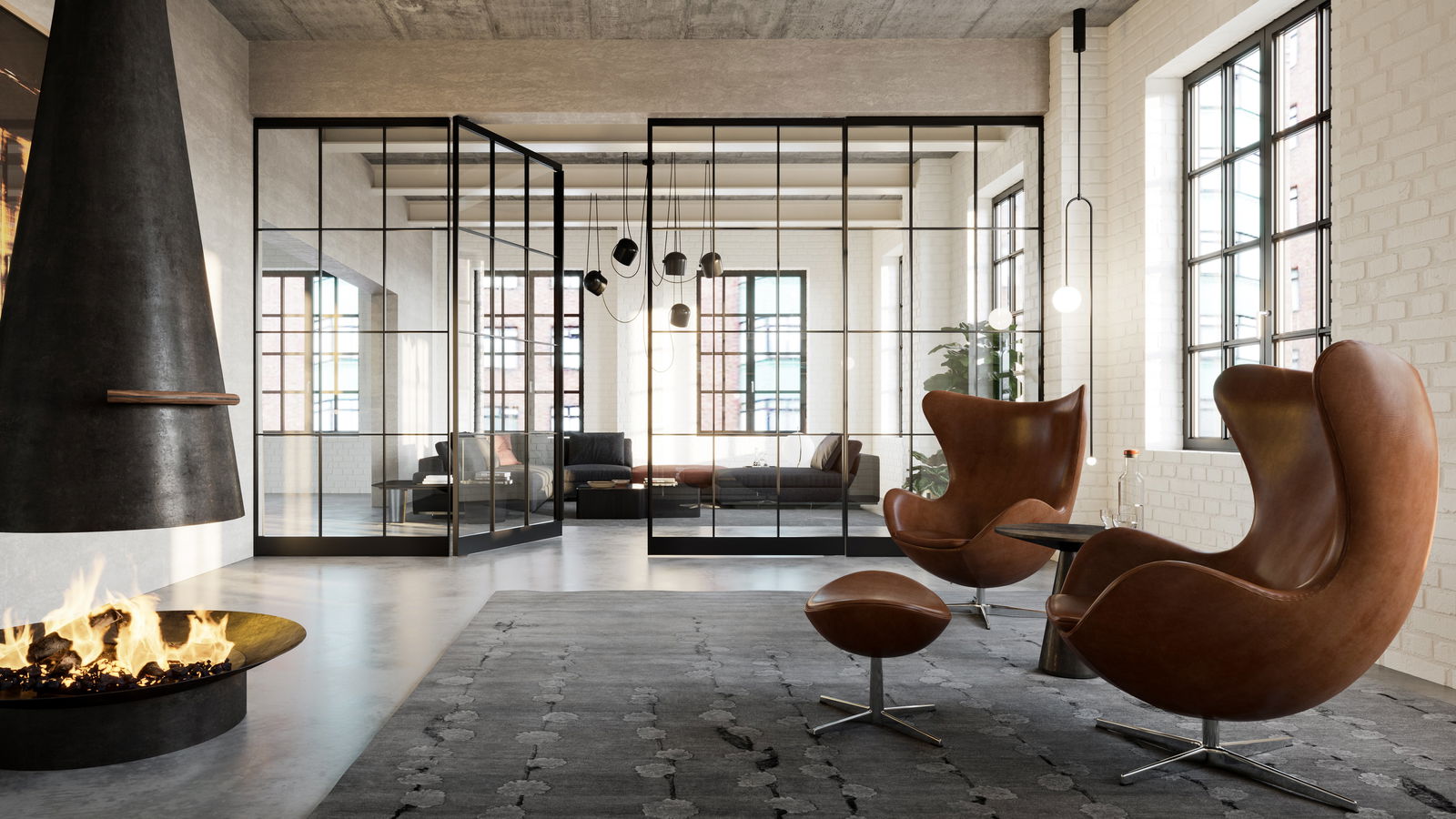 Because FritsJurgens pivot systems are double-acting, they offer many possibilities. Let the doors open inwards or outwards and determine the spatial impact yourself. By opening the doors, you break through solid lines in your interior. This makes double pivot doors a design statement. When closed, the doors blend in with their surroundings and are not an unnecessary distraction.
Our hinges are completely invisibly incorporated into the door, resulting in a sleek and minimalistic appearance. Double pivot doors can be made of all materials. Go for natural oak, classic marble, or combine steel with glass. Because you design them exactly the way you want them, the doors are suitable for any room.
Inspiration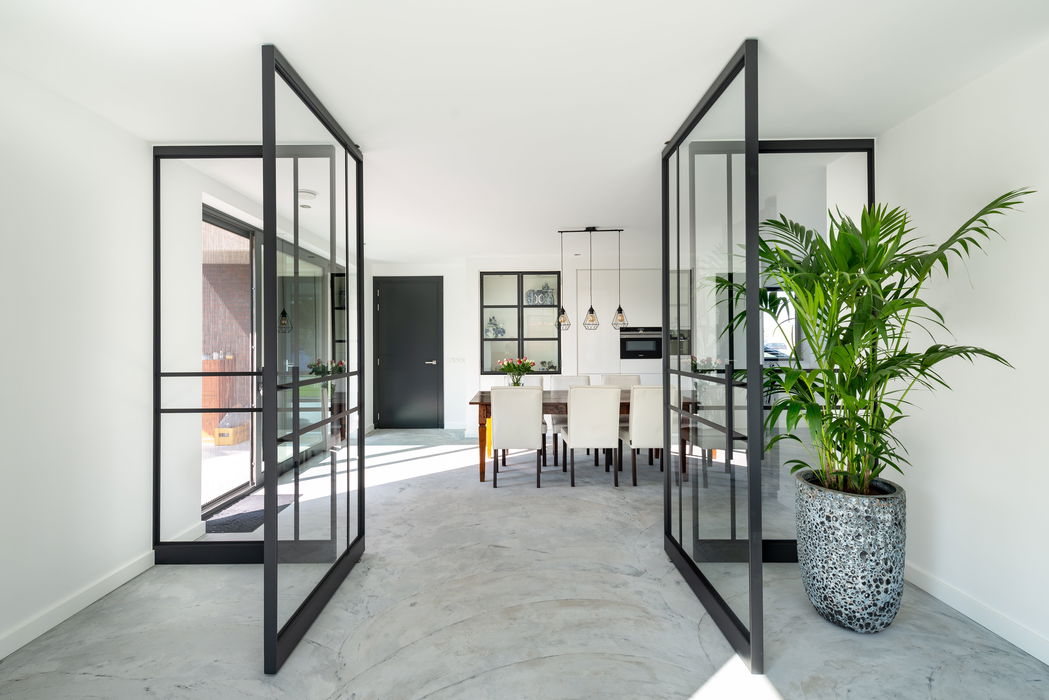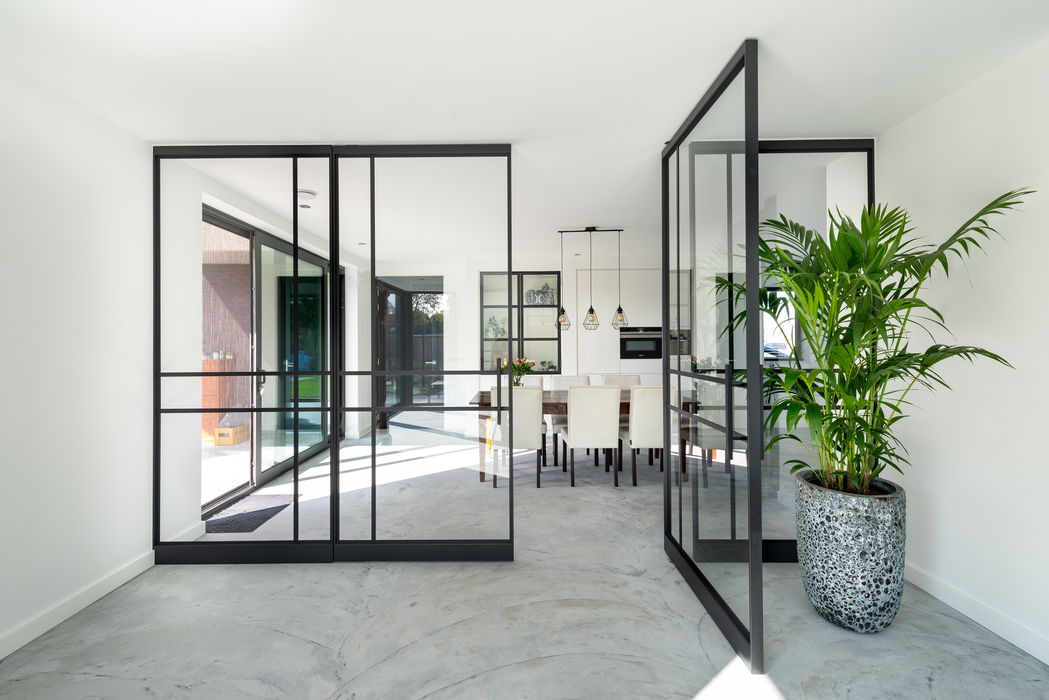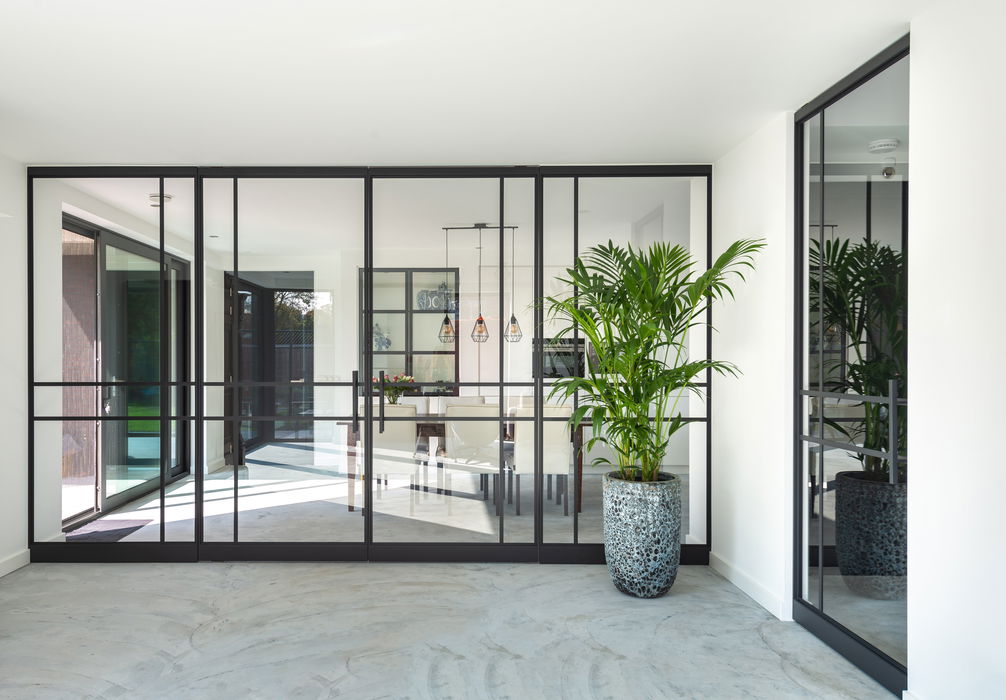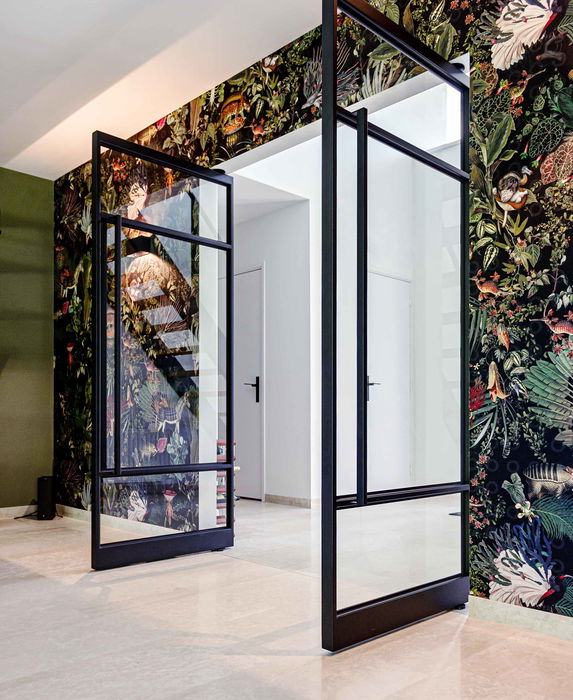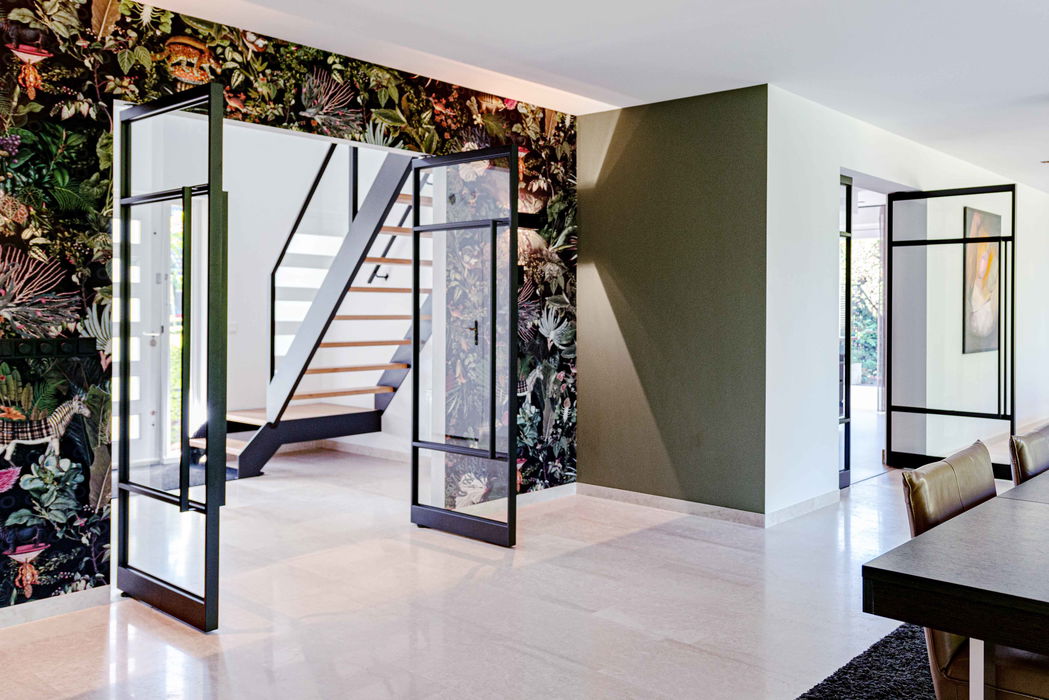 Drag over the photos for more
Double acting 
The pivot doors are double acting: they open and close both inwards and outwards. And because you can fix them in different positions, you always create the desired look in the room. For example, create an impressive passage by opening both doors at 90 degrees. Because the doors are always straight, they do not form an unnecessary distraction in an otherwise sleek interior. Thanks to these hold positions, double pivot doors always have a luxurious look.
Pivot systems for double pivot doors
FritsJurgens pivot systems are mounted in the top and bottom of the double pivot doors, completely invisible. Only the floor and ceiling plates are visible. Depending on the desired functionality and the location of the hinge point of the door, you can choose various pivot systems that can take your pivot door project to the next level.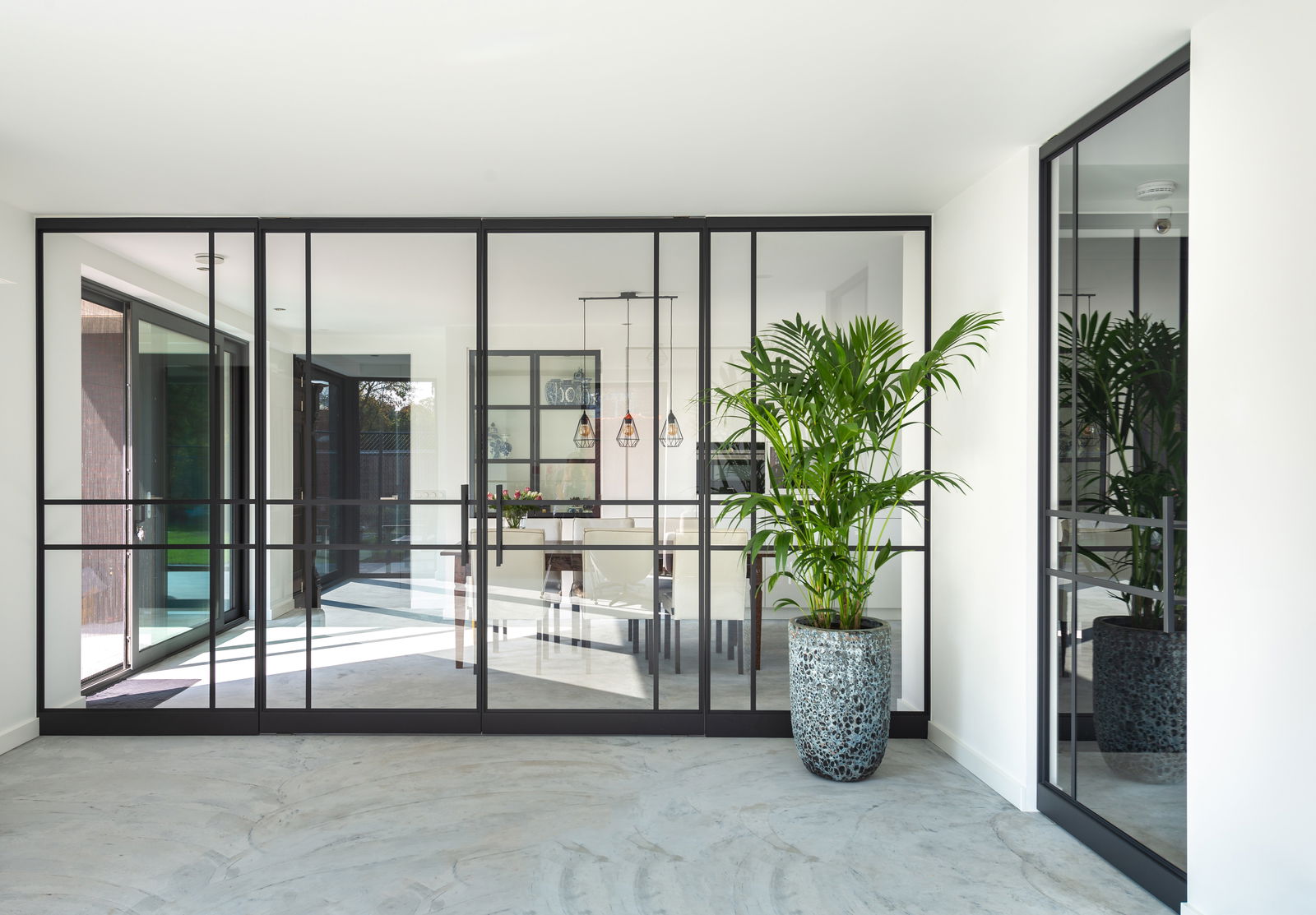 Double pivot doors, double pleasure
The spatial impact of double pivot doors is impressive. Because you can open and close an entire wall, you can give rooms a completely different look in one smooth movement. Surprise customers and visitors by including double pivot doors in your design and amaze them with the majestic effect.
Where to buy
FritsJurgens has qualified dealers and partners all over the world. For more information, please feel free to contact us or find a dealer or partner in your area.