Home
›
Pivot doors as pivoting walls?
Pivot doors as pivoting walls?
Starbucks thinks so!
The largest and most impressive Starbucks can be found in Shanghai. A paradise for true coffee drinkers has been realized in de 'Shanghai Reserve Roastery'.
While drinking coffee, visitors are immersed in sights, sounds and aromas of coffee, expertly roasted and brewed on site.
With the opening of this coffee house Starbucks shows its enthusiasm for the Asian market.
Here visitors are offered a complete immersion in the coffee universe. Rotating doors with pivot hinges from FritsJurgens contributed to the realisation of this amazing project.
Pivot doors as pivot walls.
With 2,800 square meters and capacity for 1,200 guests, the Shanghai Reserve Roastery is twice as big as its predecessor in Seattle, United States.
When visitors enter this enormous coffee house through the dark wooden doors, they are immersed in the exclusive atmosphere of an interactive retail space based on augmented reality.
By using FritsJurgens door hinges, the Starbucks team "Creative, Global, Design and Innovation" has proven being able to realize a unique and daring concept.
This large wall of panels forms a room divider, where the pivot doors with systems of FritsJurgens function as pivoting walls.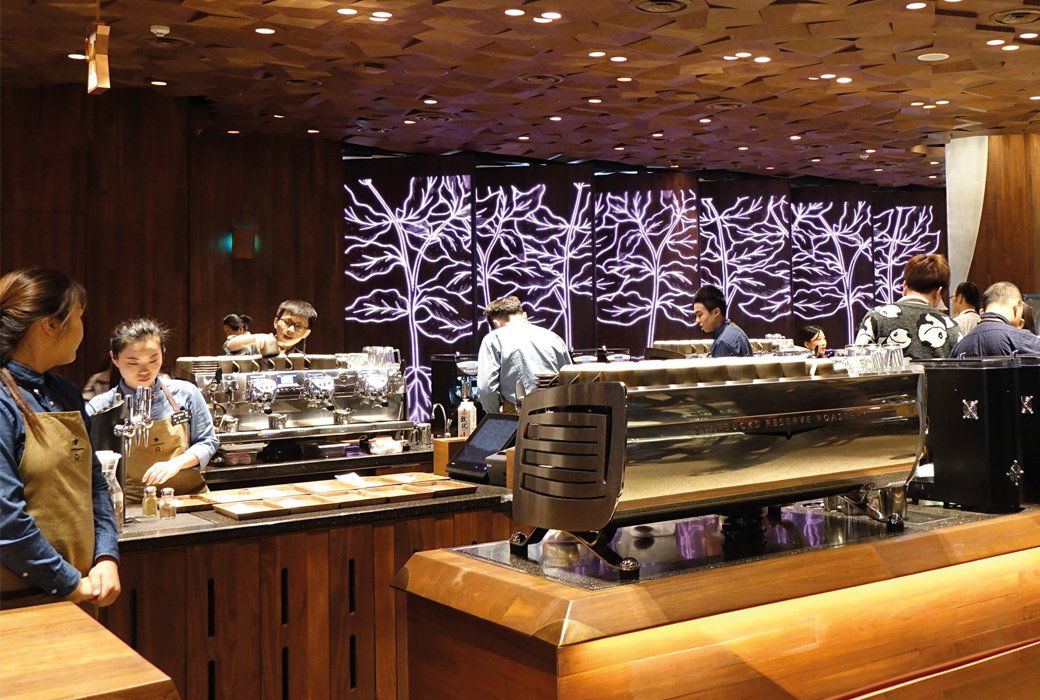 Discover the endless possibilities.
Invisible pivot hinges
Pivoting wall and projection screen in one
When entering the Reserve Roastery, the customer is welcomed by the sight of a copper barrel embellished with a thousand traditional Chinese imprints and a ceiling consisting of ten thousand handmade wooden tiles.
Moreover, the customer is welcomed by the sight of a long wall consisting of a series of large walnut panels, or pivoting walls fitted with pivot door hinges from FritsJurgens. These panels serve as a background to projections of different graphics.
Using his smartphone, a visitor can interact with these graphics, causing these projects to constantly change. These panels not only serve as a projection screen, but are also used as a room divider.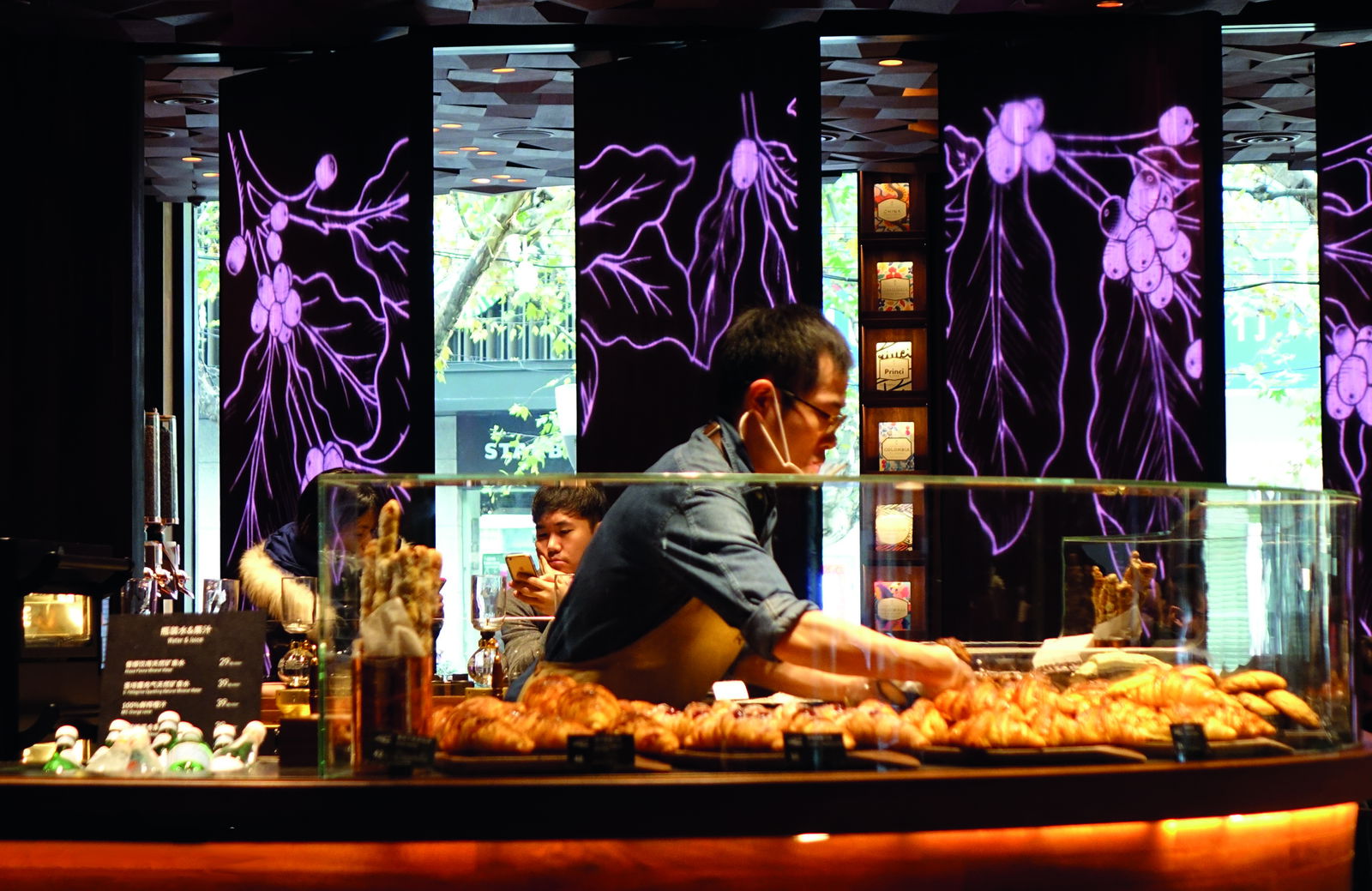 Inspiration
Curious about other applications of the FritsJurgens System 3 pivot door hinge? Download our brochure and be inspired.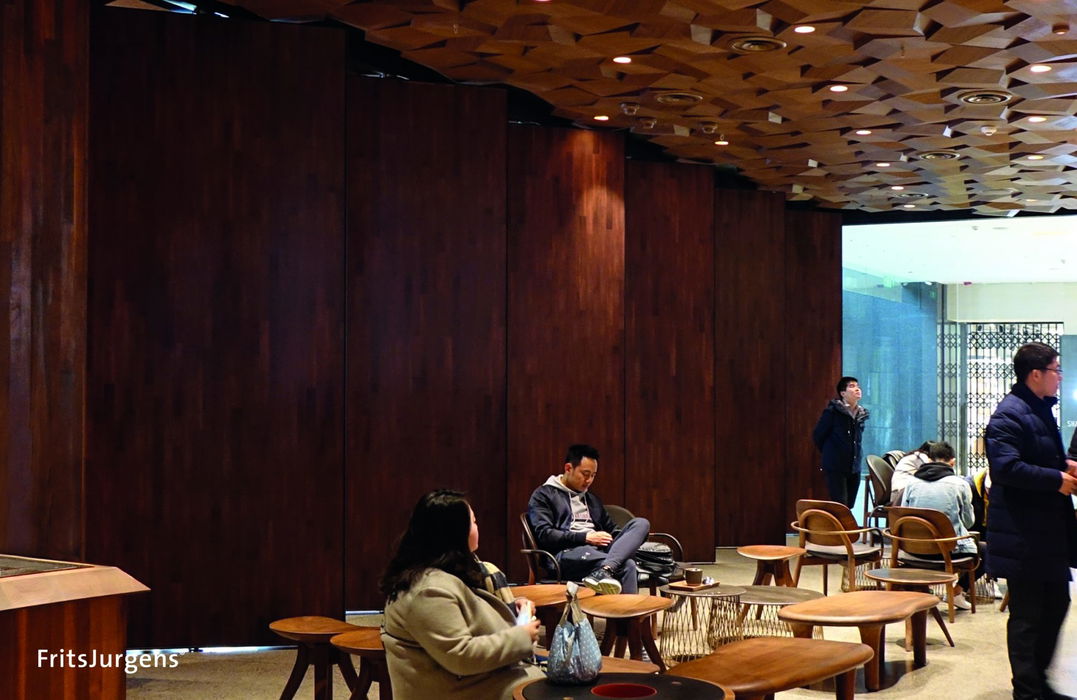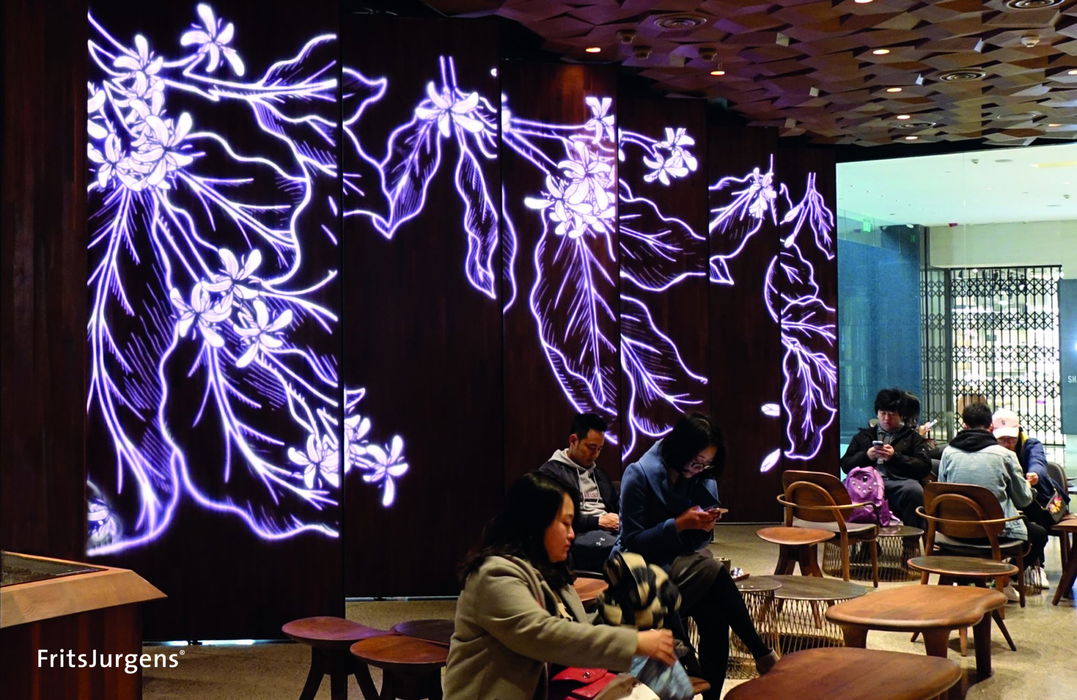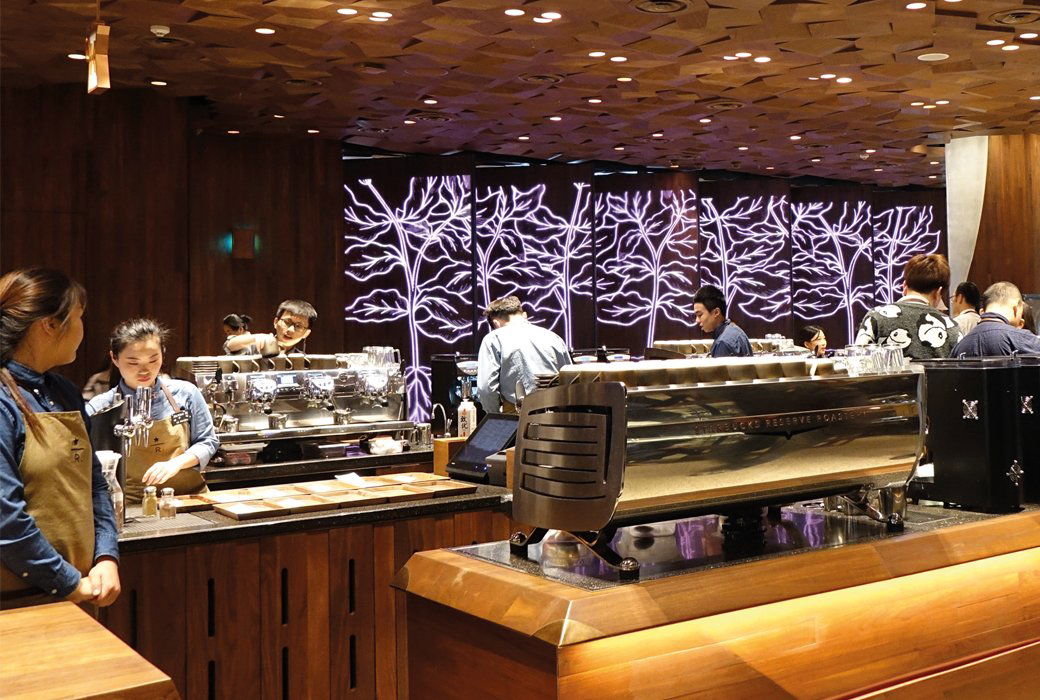 Drag over the photos for more
FritsJurgens in a pivotal role
FritsJurgens played a 'pivotal role' in realizing an innovative and dynamic space.
By using FritsJurgens pivot hinges, the designers have been able to split up the rooms of the Roastery in an ingenious way.
As a result, a luxurious meeting space can be hidden behind the long entrance wall.
By opening the doors one large coffee room is created. In addition, each pivoting panel serves as a door.
But panels can also be opened together and secured at an angle of 90 °. This creates a distribution in space while maintaining an overview.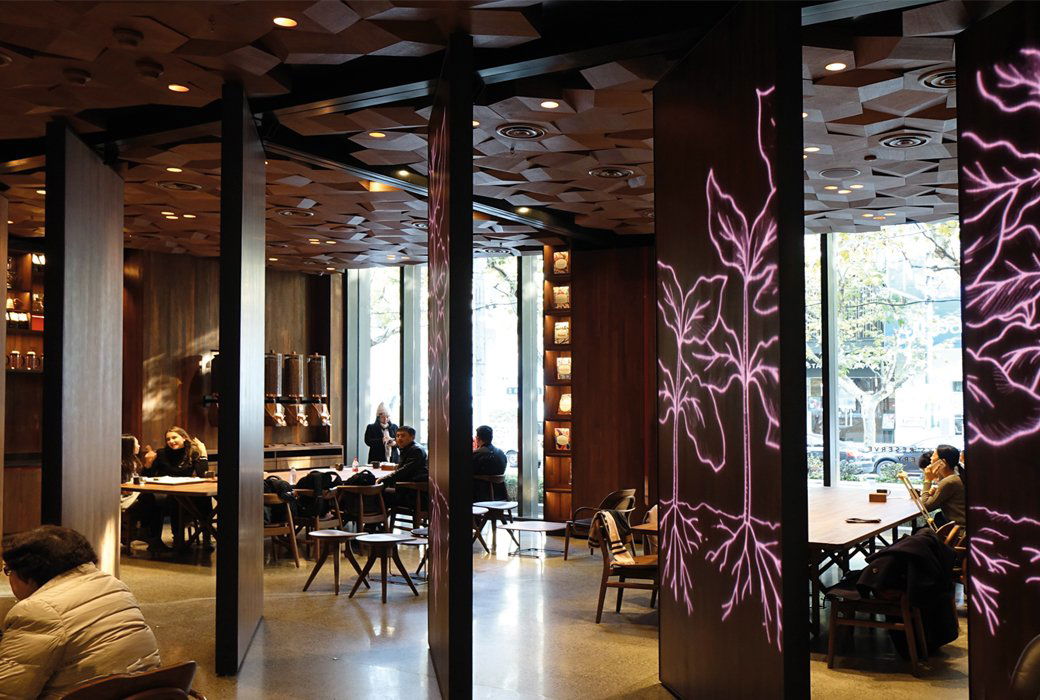 System 3: simple and unique
The FritsJurgens System 3 pivot hinge has made a big impression on the Starbucks team. This a result of its simple and unique operation.
A decisive factor was the ability of FritsJurgens pivot doors to carry panels of up to 500 kg and thus realize the pivoting walls. In addition, the pivot hinges can effortlessly make 1,000,000 movements without failure of the pivot hinge.
Just like all the other FritsJurgens systems for pivot doors, the System 3 is fully integrated into a panel (or door). As a result of this, so the robust appearance of the walnut panels are not affected in any way. This while maintaining the perfection of its functionality.