Cable Grommet
FRITSJURGENS CABLE GROMMET
The pivot hinge systems by FritsJurgens stand out because they are fully integrated in the door. The cable grommet in the top pivot makes it possible to integrate cables in the door, invisibly. Hidden perfection as you can expect from FritsJurgens.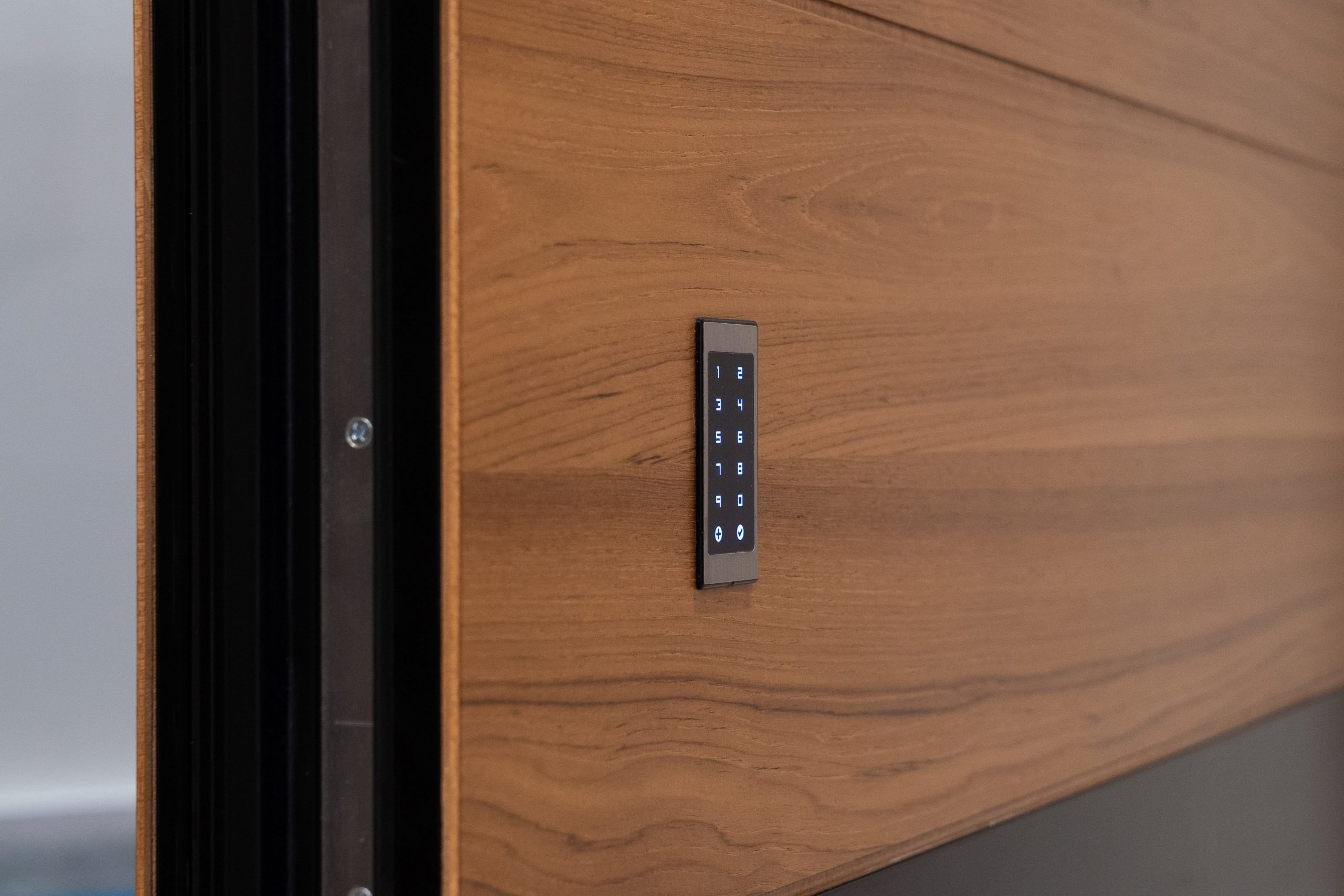 CABLES HIDDEN IN THE DOOR
The Cable Grommet is an addition to the existing FritsJurgens top pivot range and enables wiring in the door. This top pivot contains an integrated cable grommet of Ø7.5 mm.
This version is available with every FritsJurgens system and replaces the standard delivered top pivot and ceiling plate within a complete set.
The top pivot with cable grommet is suitable for every cable with a diameter up to 5.0 mm or 7.0 mm when the door is installed. The cable grommet can be used for electric security, lighting in the door, et cetera.
UNLIMITED DESIGN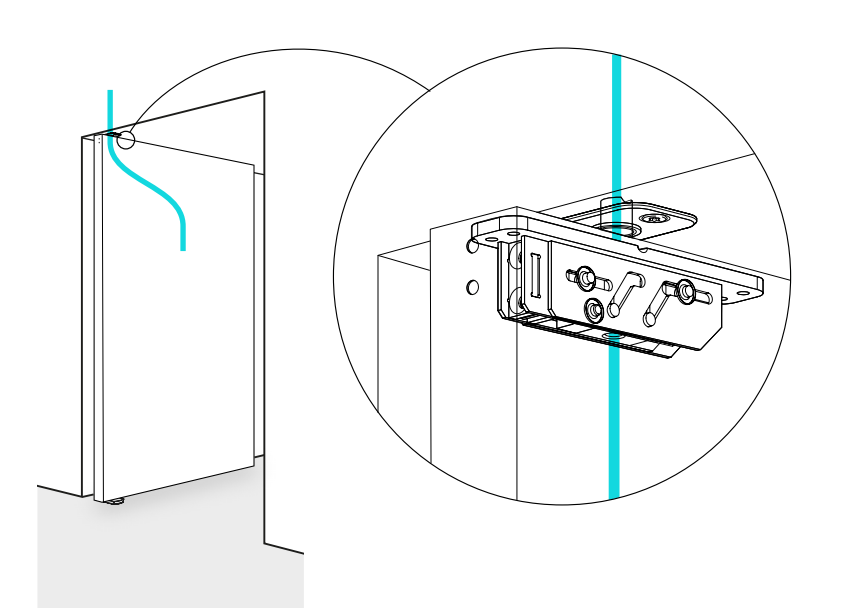 CONTACT
Are you looking for our door hinges' selling points, are you considering incorporating our hinges into your own assortments or would you like to obtain advice regarding door designers or manufacturers who can realise your door? Please contact us.