What others say about FritsJurgens
Read the experiences of architects, designers and door manufacturers.
ENZO architectuur & interieur
"FritsJurgens is a fantastic product. The system is mounted within the door itself, so it is not visible, but it is like the engine of the door thanks to its unique features."
---
Carlo Abdul & Franz-Josef van de Boogaard
ENZO architectuur & interieur
www.enzoarchitecten.nl
The Architects Concierge
"This little chunck of military grade aluminum is the pivot door challenger and knock out winner for ease of installation. No more subterranean nonsense."
---
Robby Myer
The Architects Concierge
www.linkedin.com/in/robby-myer-12040527/
Exclusive Wood Doors
"This pivot hinge is minimally invasive in the sense of the floor track and the top track. The other benefit of the pivot hinge, is that they are fully adjustable and they can hold a weight capacity of over 1000 pounds."
---
Exclusive Wood Doors
www.ewdoors.com
Ernst Hoek, founder Hoek & de Wit Architecten
"These bookcase doors weigh 500 kg each, so we needed a hinge that could carry the load. This led us to FritsJurgens."
---
Ernst Hoek
Architect/Owner
www.hoekwit.nl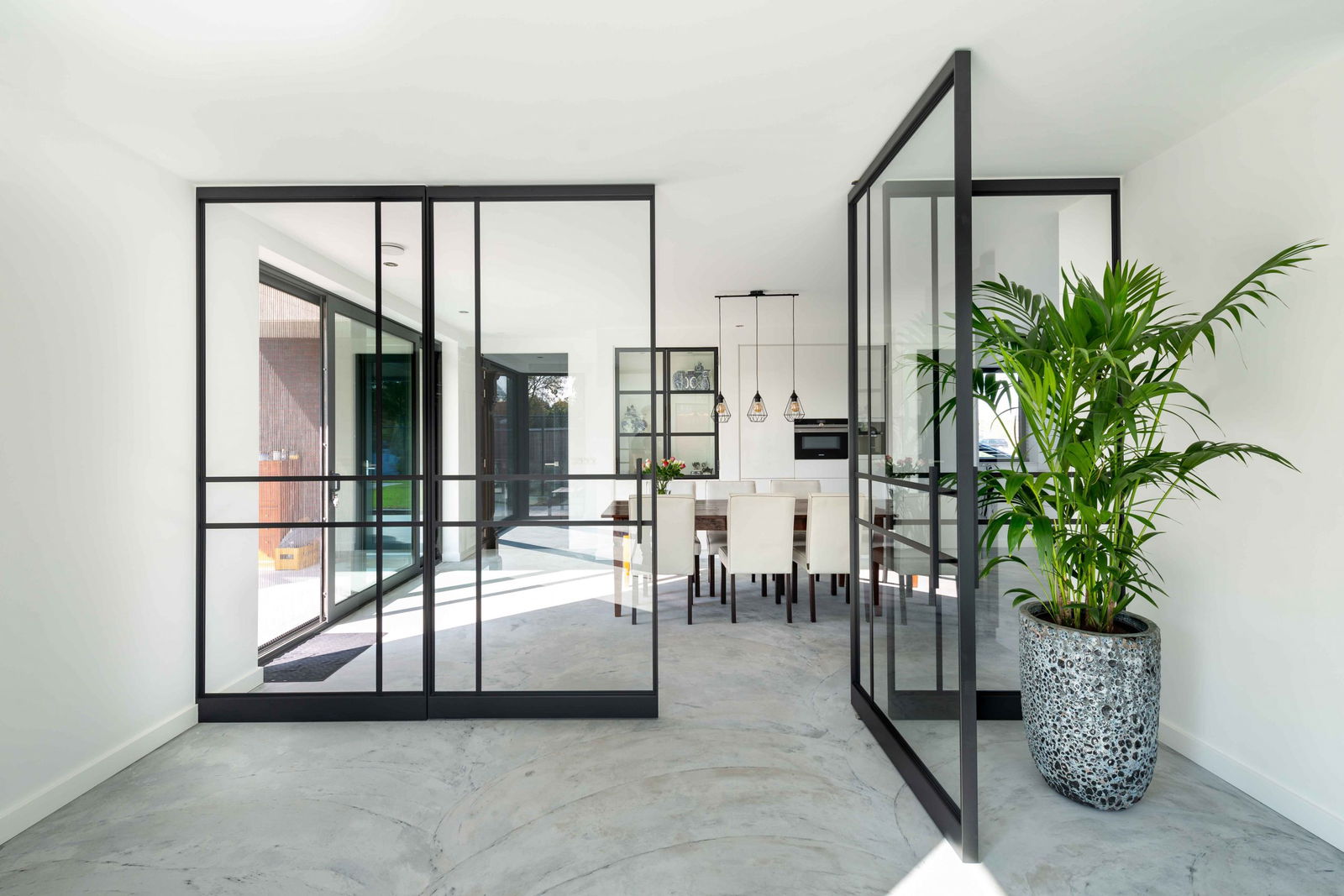 Contact us
FritsJurgens has qualified partners in numerous countries. Would you like to purchase pivot hinge systems or are you looking for a pivot door manufacturer? You can find details on our contact page.