FritsJurgens exhibits at Masterly and Salone del Mobile
Every interior design and interior architecture lover had it on the agenda: the Salone del Mobile in Milan. This leading design fair has been around for about sixty years. For the past six years, the event has had a Dutch twist in the form of Masterly, an international platform for designers from Dutch soil. FritsJurgens is a regular guest here.
The global design capital for a while
While Milan is already an energetic city on normal days, at the beginning of June it was bursting with vitality due to hundreds of thousands of international visitors. In the days after Pentecost, two major events traditionally coincided: the Milan Design Week and the Salone del Mobile – the most important interior design fair in the world. It attracted artists, designers, architects and design enthusiasts from all over the world to the Lombard capital. Finally again, after both events were cancelled in 2020 and had a somewhat stripped-down edition in 2021.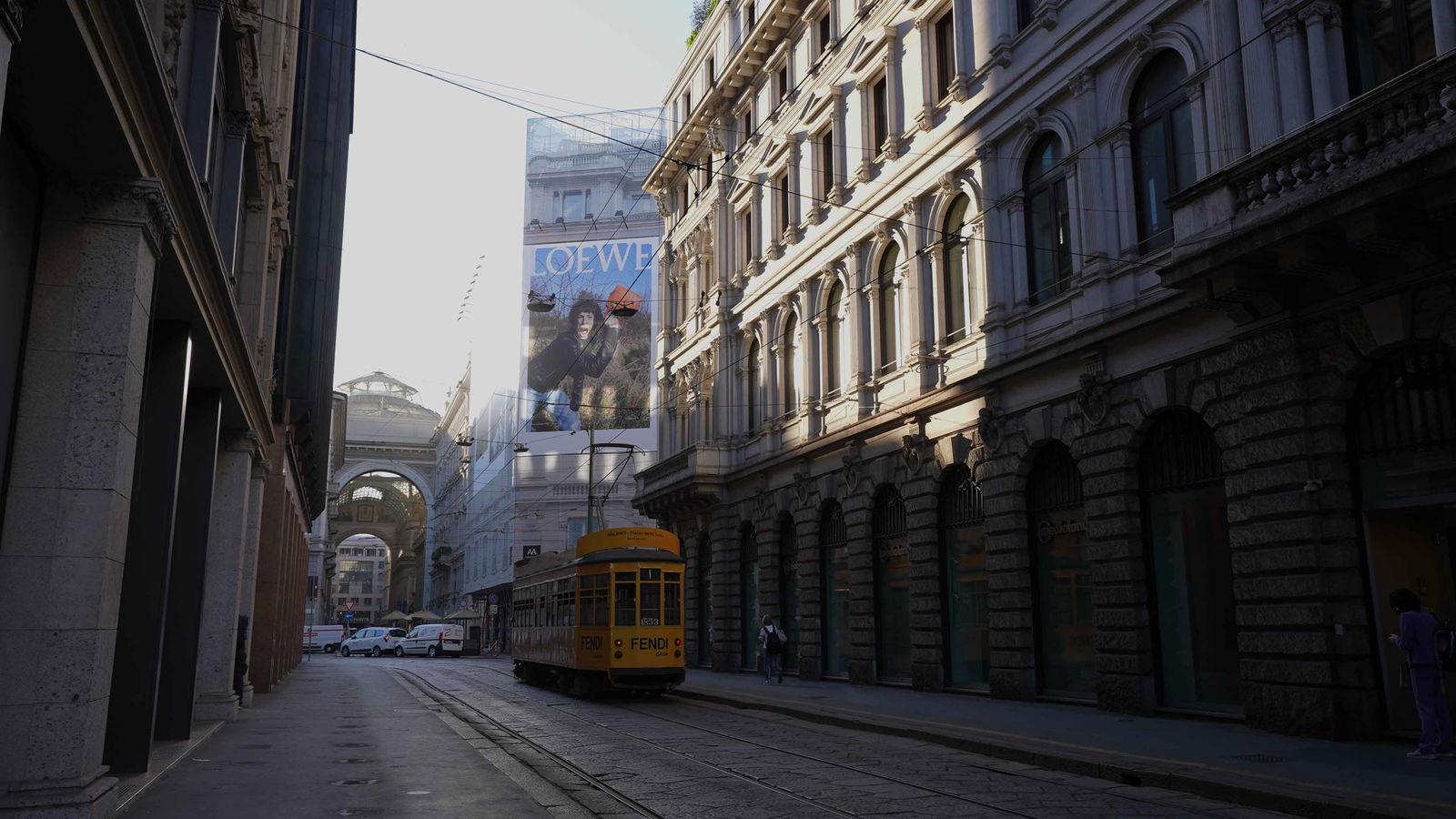 Masterly: Dutch Design in Italy
The Salone del Mobile is a concept in the world of interior design and interior architecture. It is the moment when established designers and emerging talents present their new collections and designs. The heart of the Salone is in Rho, a suburb of Milan where a large exhibition complex is located. But there is also plenty to do in the city itself. For example in the Palazzo Francesco Turati, a stone's throw from the world-famous Scala Theater and the famous Duomo. Here Nicole Uniquole, developer of exhibitions, organizes Masterly: the annual exhibition for Dutch designers.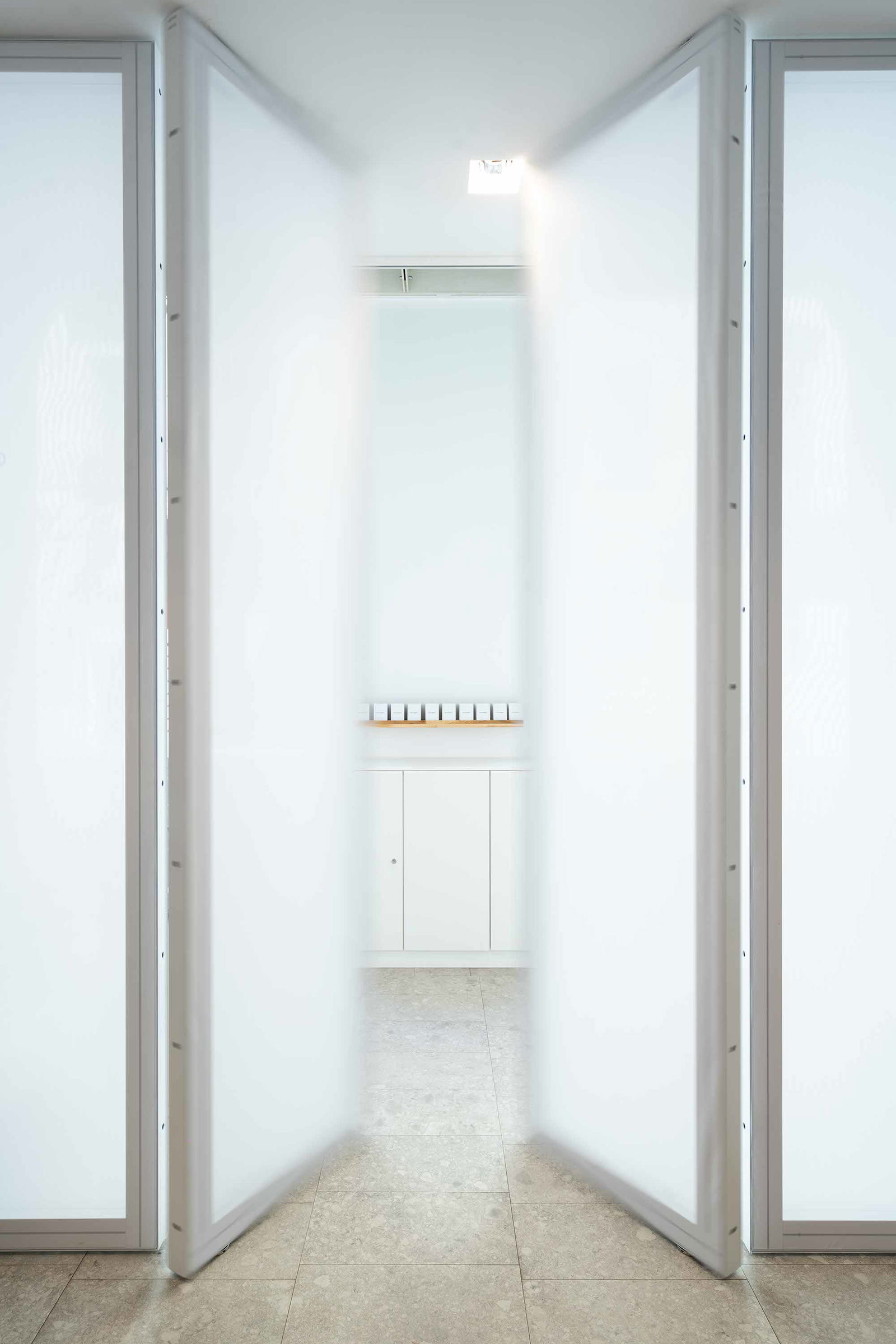 Synergy between old and new
Masterly offers an interesting mix of experimental design and more applicable, commercial design – all from Dutch soil. Mostly contemporary works contrast almost harmoniously with the opulent decor of the Palazzo: a 19th-century city palace in Neo-Renaissance style, richly decorated with gilded ornaments, hand-carved boiseries and silk wall coverings. In the middle of the Palazzo there is a courtyard, which also forms the social centre of Masterly. The perfect place to catch up with old friends and to meet new ones.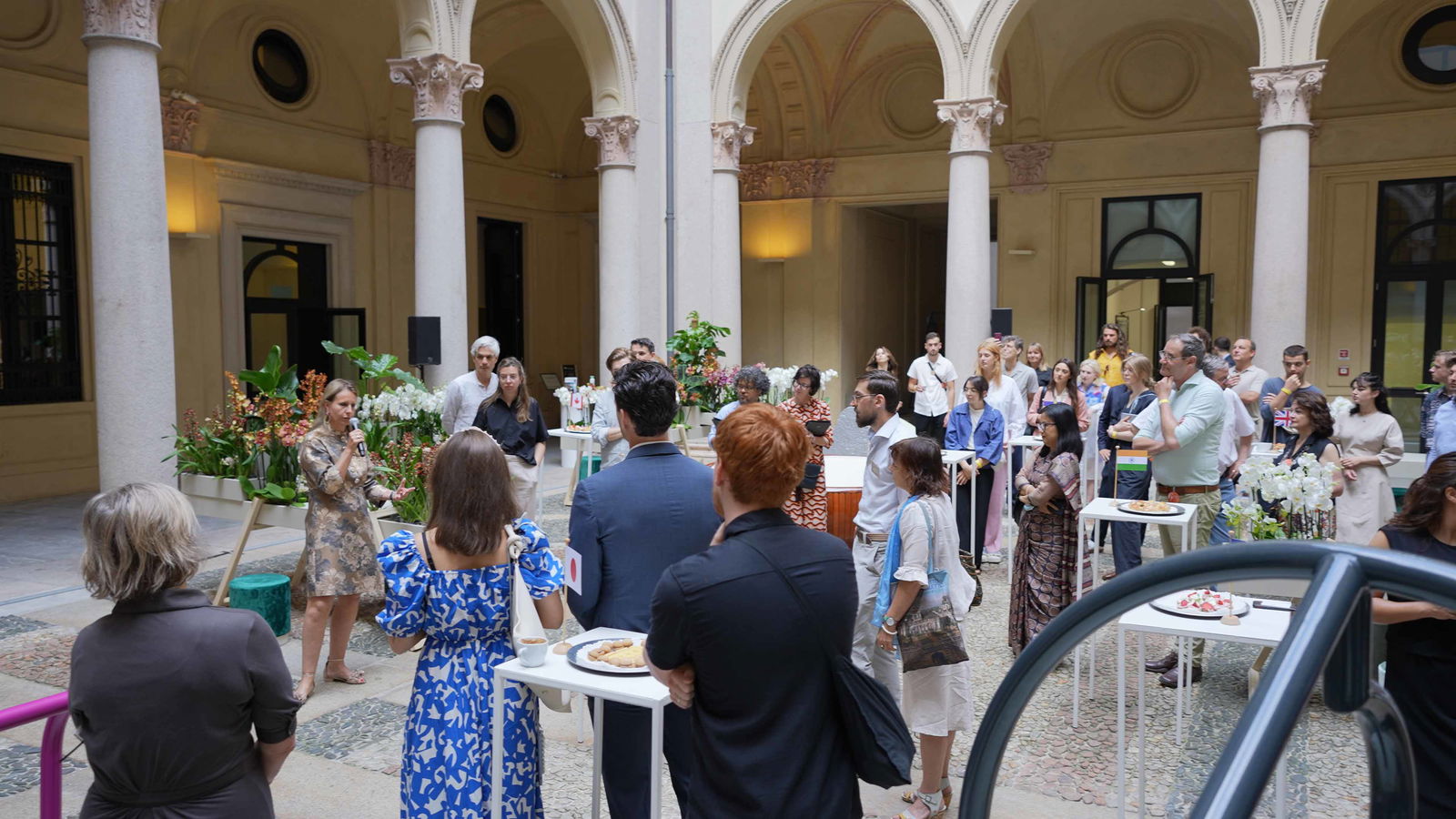 Permanent fixture at Masterly
FritsJurgens exhibited at Masterly for the fourth time this year, and has therefore become a permanent fixture at the exhibition. Dirk ten Brinke, sales manager at FritsJurgens, was present there. 'The challenge for our team is to always present something stimulating and inspiring,' - he says. 'It takes a lot of time beforehand. What do we want to highlight, what will our concept be? Last year we put a pivot door in the spotlight. Literally, because we closed the windows of the exhibition space to draw attention to one light bulb that hung in the set-up like a kind of jewel. This year we wanted to do just the opposite.'
Stimulate with wider focus
This time, for example, there was no pivot door in the Palazzo, but a wall measuring 2 by 3.40 meters. Ten Brinke: 'We wanted to show that our products were not only applicable to doors, but that any object or element could actually pivot through them. That is why we presented a wall containing four different pivot constructions. Opening and closing them in alternating ways created each time a different spatiality. To enhance the sense of space, we covered the wall with cloth – thus deliberately no solid material. This time we also widely opened the windows of the exhibition hall, to let the light and air in.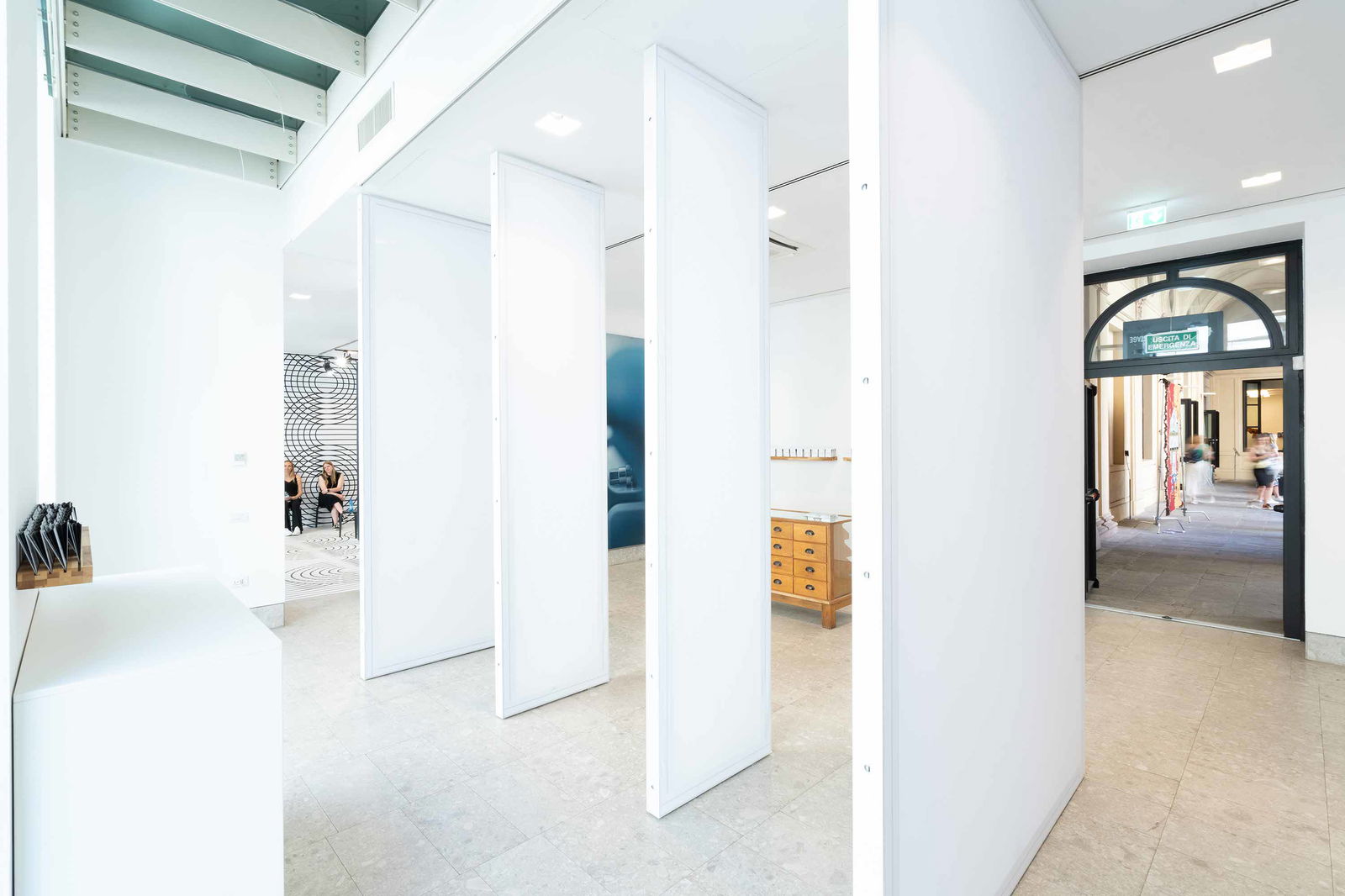 Amazement about smoothness
With this presentation FritsJurgens managed to arouse the interest of lots of visitors. 'We met a lot of architects that way,' - Ten Brinke says. 'It was very nice to talk to them and to discuss the possibilities of our pivot systems together. But there are also other interested parties; the audience is very mixed. Funnily enough, almost everyone is surprised about the same thing: that our constructions move so smoothly. You really only need to swipe your finger to get an element moving.'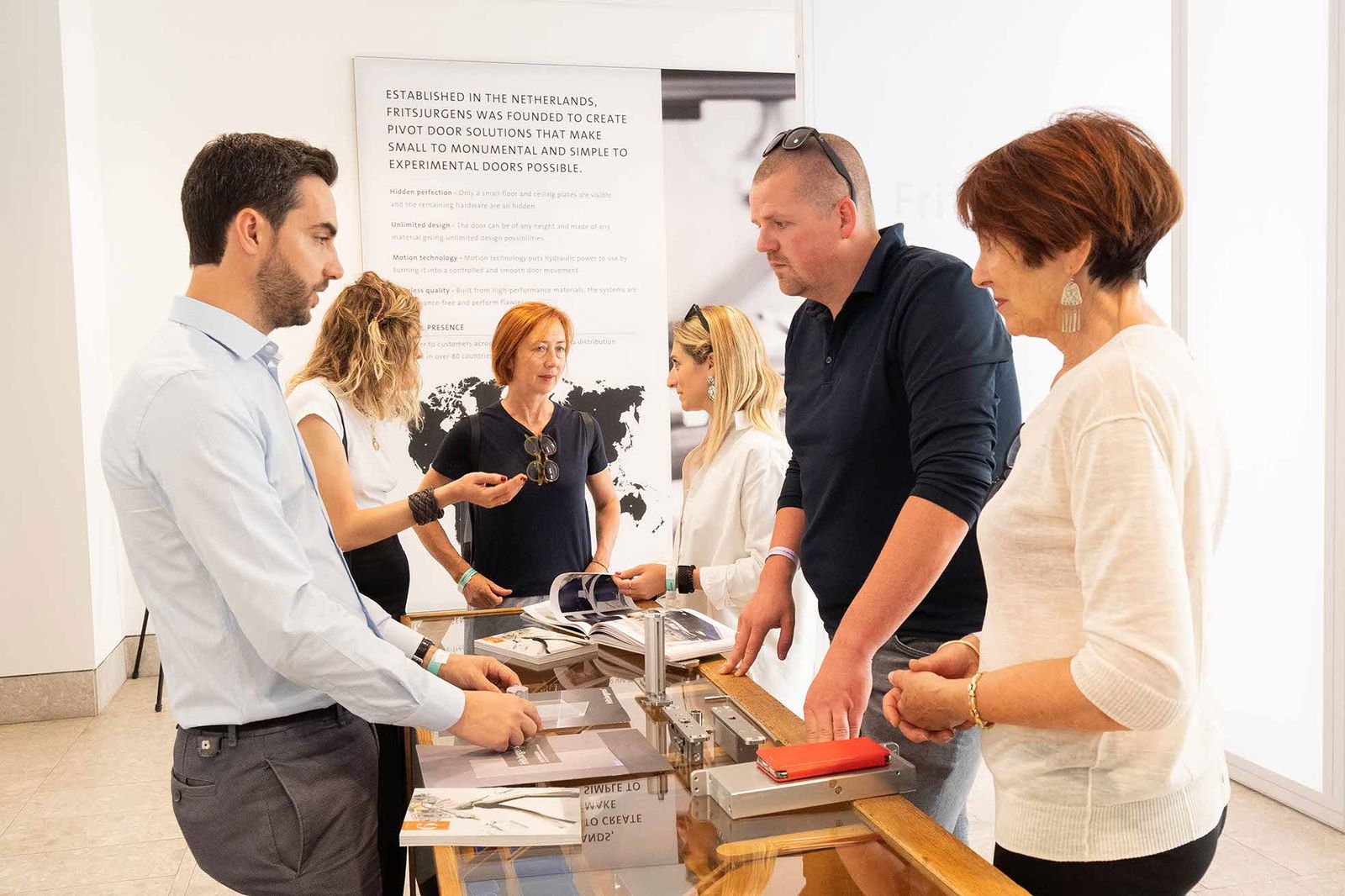 Among like-minded people
Marko Kamminga, CEO of FritsJurgens, was also in Milan. For him, Masterly is above all a great moment to disconnect from daily practice. 'During these days, you really are among like-minded people,' he says. 'Professionally or not, everyone who walks around here loves design and has an eye for detail. That alone gives a lot of energy. And of course there is a lot to see at Masterly, but also at all other locations of the Salone del Mobile and Milan Design Week. You can really feast your eyes, and that in turn yields all kinds of ideas for new products, applications and product presentations.'
Some nice taps
'In addition, it is of course great that our entire network, however international, is in one place for a while,'- Kamminga continues. 'It's easy to catch up, and always with a good cup of coffee. After all, we are in Italy.' What did he remember most about this edition? Laughing: 'Something that doesn't have much to do with pivot doors; I have seen really beautiful taps.'
Expert advice
If you need consultation for an upcoming project where you wish to incorporate pivot doors into the design, feel free to contact us at anytime.