Home
›
Historic villa with a modern twist
Historic villa with a modern twist
Double glass air-lux pivot doors
This monumental building in the northern German city of Lübeck was built in 1938 based on a design by the renowned German architect Fritz Höger. In 2021, the new owner decided that it was time to give the dwelling a modern twist, without impairing its historic character. It was his wish to build a unique, generously lighted area that strengthens the connection between the dwelling and the surrounding park. The glass air-lux pivot doors make this dream come true: by placing two doors next to each other, you create an entire moving wall.
Photography by El-Jarad
Modern extension
Thanks to his challenging design, the architect Stefan Bruns, also a resident of Lübeck, managed to obtain a permit for a modern extension to the historic dwelling. He was inspired by the pivot doors manufactured by the Switzerland-based air-lux, and decided to include them in his design. The result: Two glass doors, with a joint width of 6 metres and a height of 2.7 metres. They give you a superb view of the quiet city park, even when they are closed, while they keep out the strong Baltic wind and uninvited animal guests. Open them and you step right into nature.
Unique design
The architect's initial plan was to do something with sliding doors, explains Roman Büchler. He is Head of International Sales and Marketing at the Swiss company of air-lux, the manufacturer of the glass pivot doors for this project. "Bruns fell for our pivot doors as soon as he saw them. The doors really create a wow effect – their spatial impact is huge. And that was exactly what the home owner was looking for: a special design, completely different from everything else. Bruns abandoned his earlier design and opted for our TWIN PIVOT doors. Together, they form a movable glass wall. Only the sleek aluminium frame and closing seam betray that they are actually two separate doors."
Optimum use of space
Another advantage of pivot doors compared to sliding doors is the extra space that they free up. Büchler: "The owner wanted to be able to create more space if a large group of guests came to visit. Compared to a folding door, a pivot door is way more transparent in the closed position. This is one of the biggest benefits of our TWIN PIVOT doors. If the doors are open, it looks as if they are not even there. That way, you make optimum use of the available space."
Wind and watertight
The northern location of the dwelling was a challenge: Bruns had to take the strong wind from the Baltic Sea into account. Therefore, a sleek and well-insulated design was crucial to ensure that the dwelling loses as little heat as possible and is energy efficient. That is why air-lux used two air-sealings for each door instead of brushes. This special and unique solution guarantees one hundred percent wind and water tightness.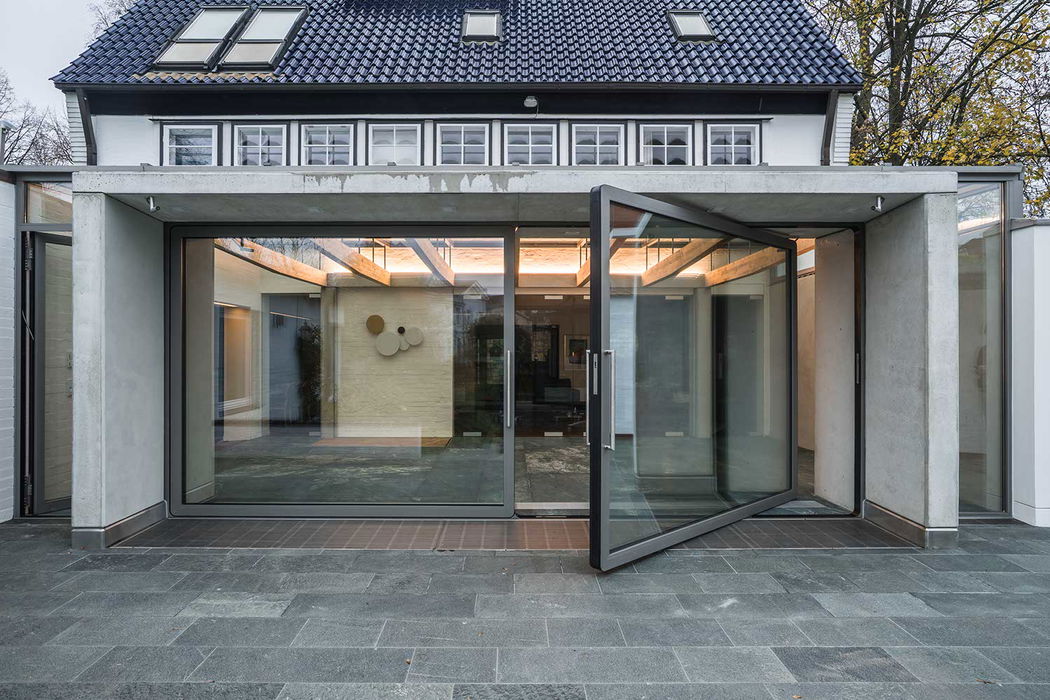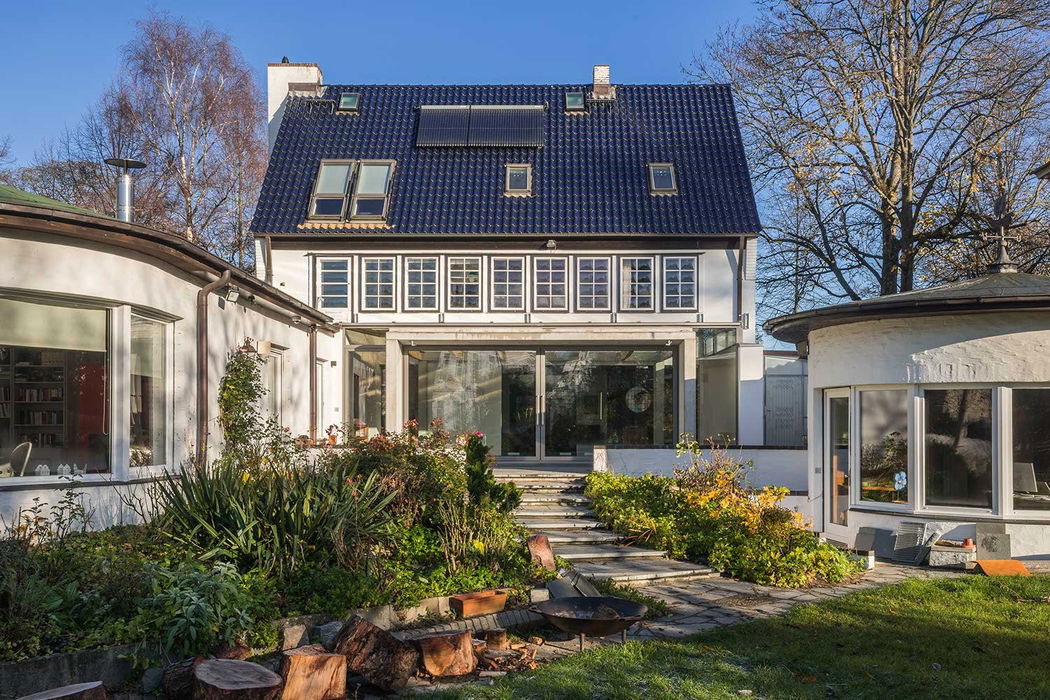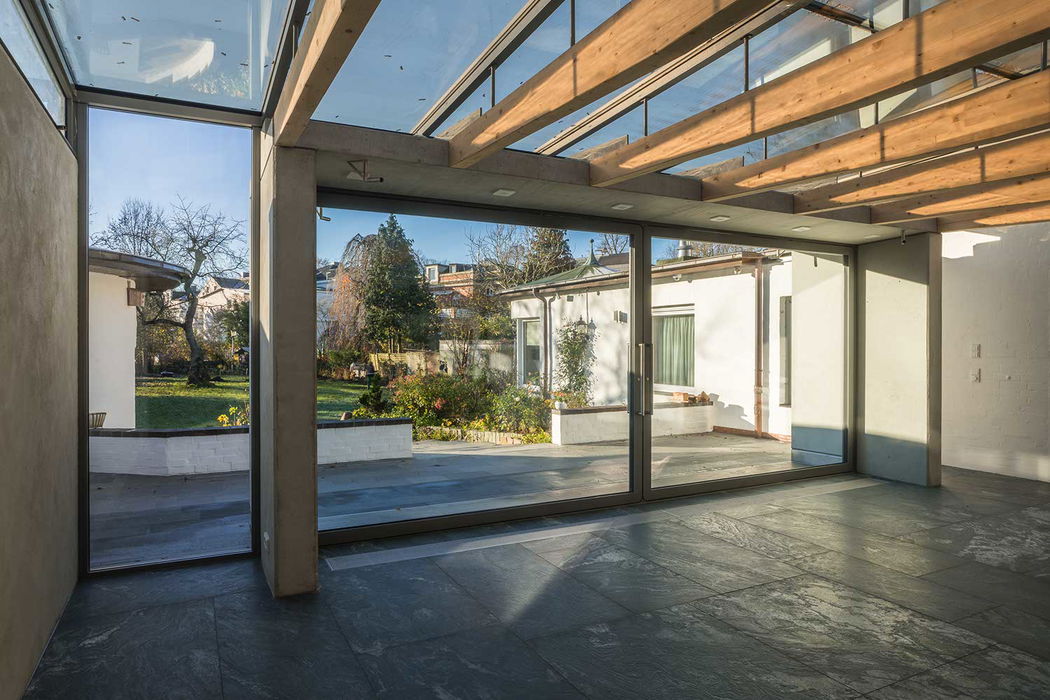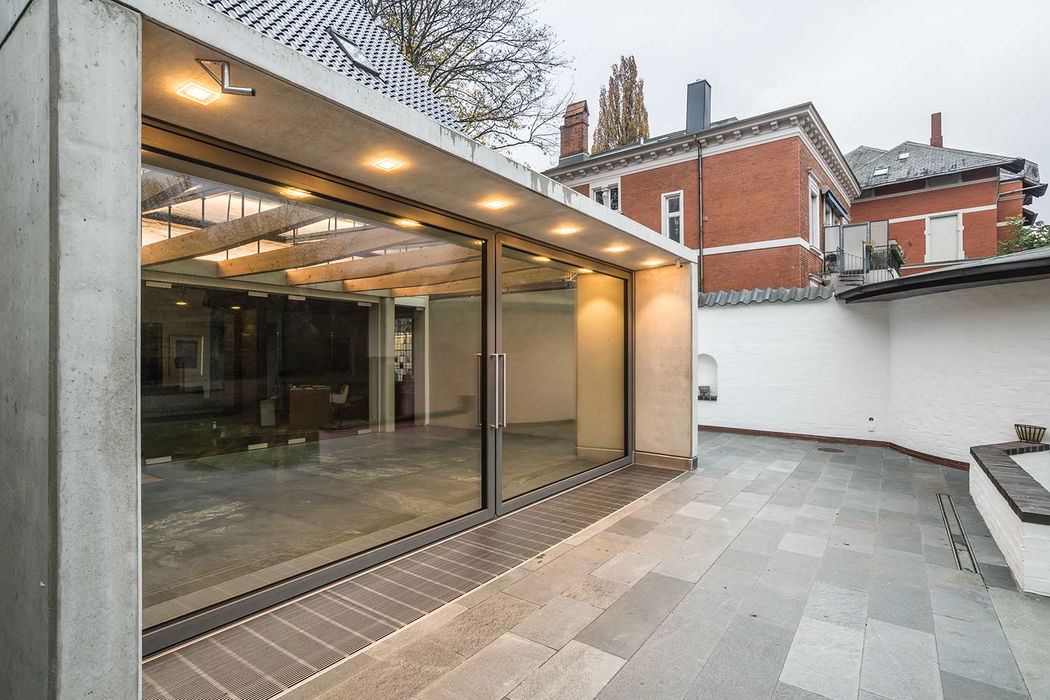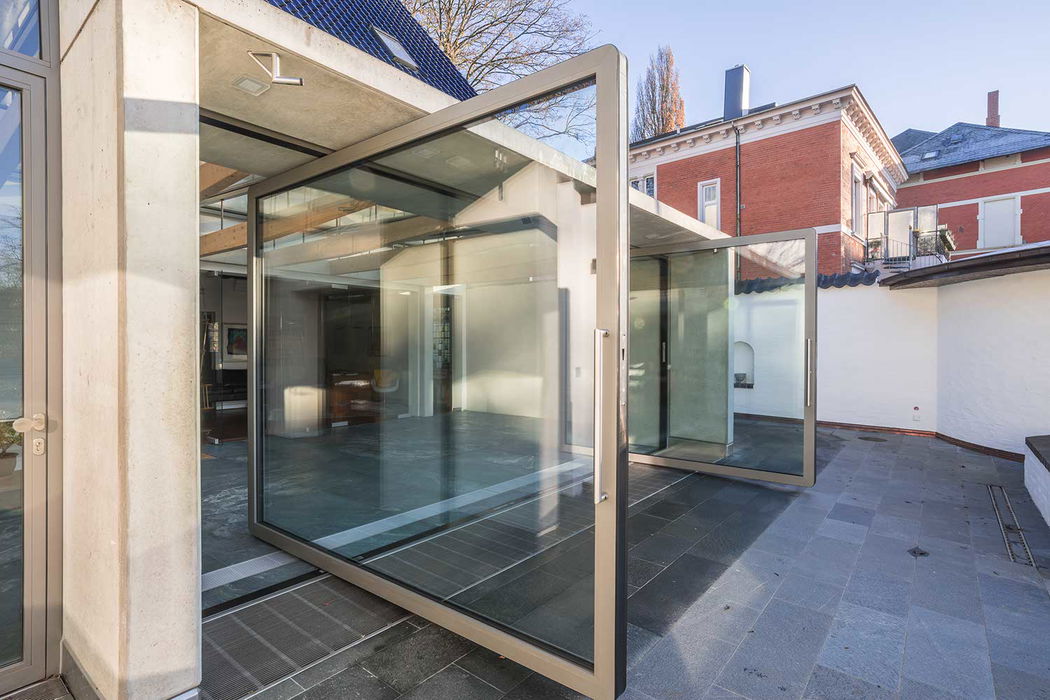 Drag over the photos for more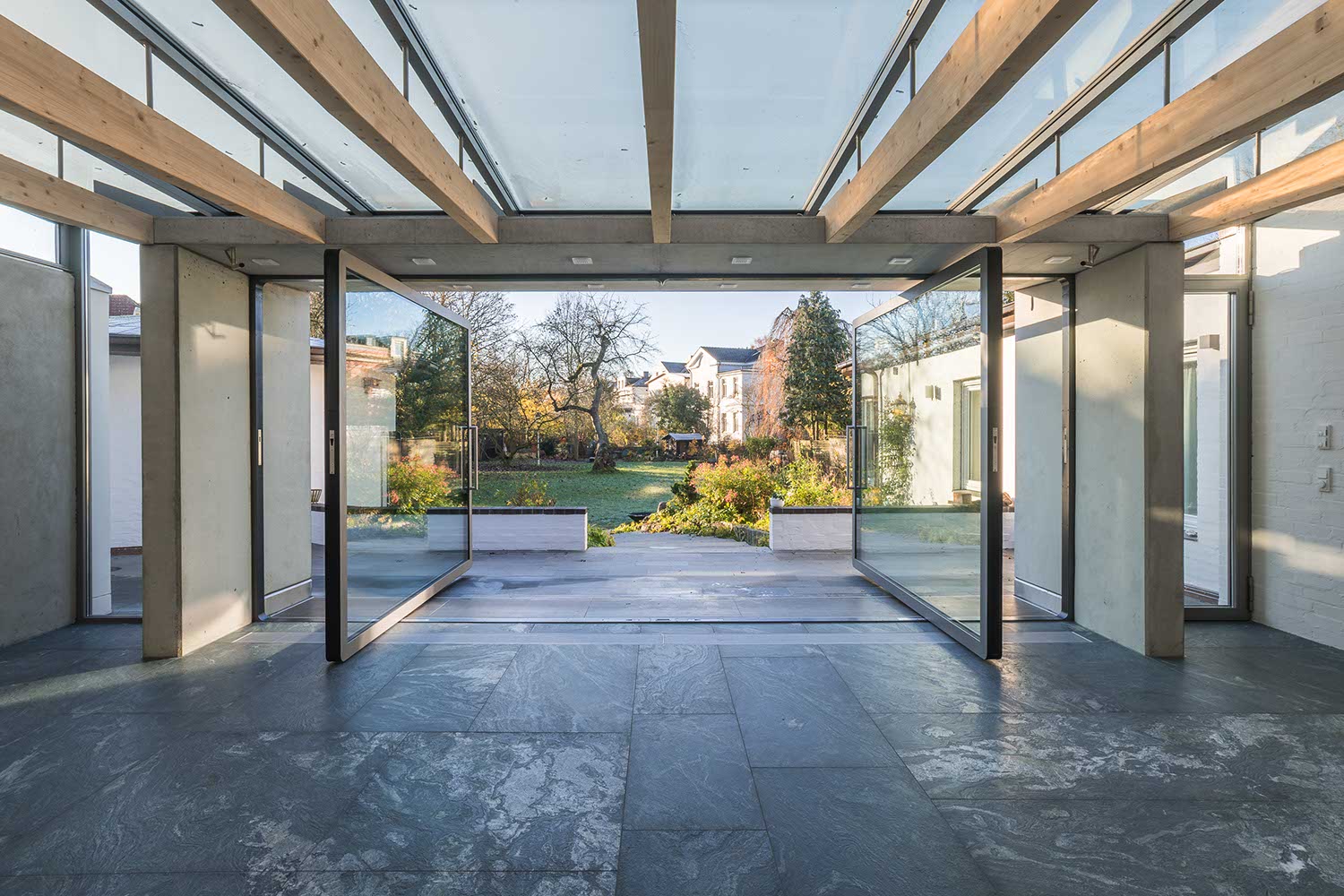 Safety first
Safety also played a key role: together, the doors measure over 16 square metres and weigh 1,000 kilos. Büchler: "With such large doors, you have to think about the wind. Especially with pivot doors this is important because they are double-acting. That means that they swing in both directions. Therefore, all kinds of elements have been added that warrant the safety of the doors. For instance, the button to open the doors is directly on the handle, so that you will always have it in your hand and the door cannot simply blow open."
System M+
The main way to outsmart the wind, however, is to choose the right hinges. That is why air-lux used the System M+ pivot hinges of FritsJurgens. As you can secure the door at any angle of 90 degrees, you have maximum control of the movement of the door. With 30º Speed Control, you can determine how long it will take for the door to close and thanks to Latch Control, you are certain that it will drop into the catch. Furthermore, Damper Control ensures that the door closes smoothly and elegantly and that the wall is protected against touches. Büchler: "For pivot hinges, we work exclusively together with FritsJurgens. Others simply don't come anywhere near the quality they offer. Especially with this kind of challenging projects, you want to be sure of that!"