Pivot doors
As design statements
Pivot doors can exceed the regular function of a door and become true design statements. The invisible pivot hinges by FritsJurgens allow for minimal gaps around the door and make it possible to design your door from 20 kg to 500 kg, in many different ways.
Every pivot hinge by FritsJurgens is hidden in the door and can be installed in new and existing situations, even when floor heating is applied. Almost any kind of material is suitable for pivoting doors, fitted with FritsJurgens pivot hinges.
Dream bigger. With smaller hinges.
Our new System One. Giving you even more room to dream.
Pivot door materials
FritsJurgens pivot hinges can carry doors from 20 to 500 kg. This means that the door can be made of almost any type of material. Often used are wood, metal, glass, and plastic, but heavy materials such as marble are possibilities as well. If needed, the doors can be made sound-proof or even fire-resistant. Discover how various materials can be applied in combination with FritsJurgens pivot hinges.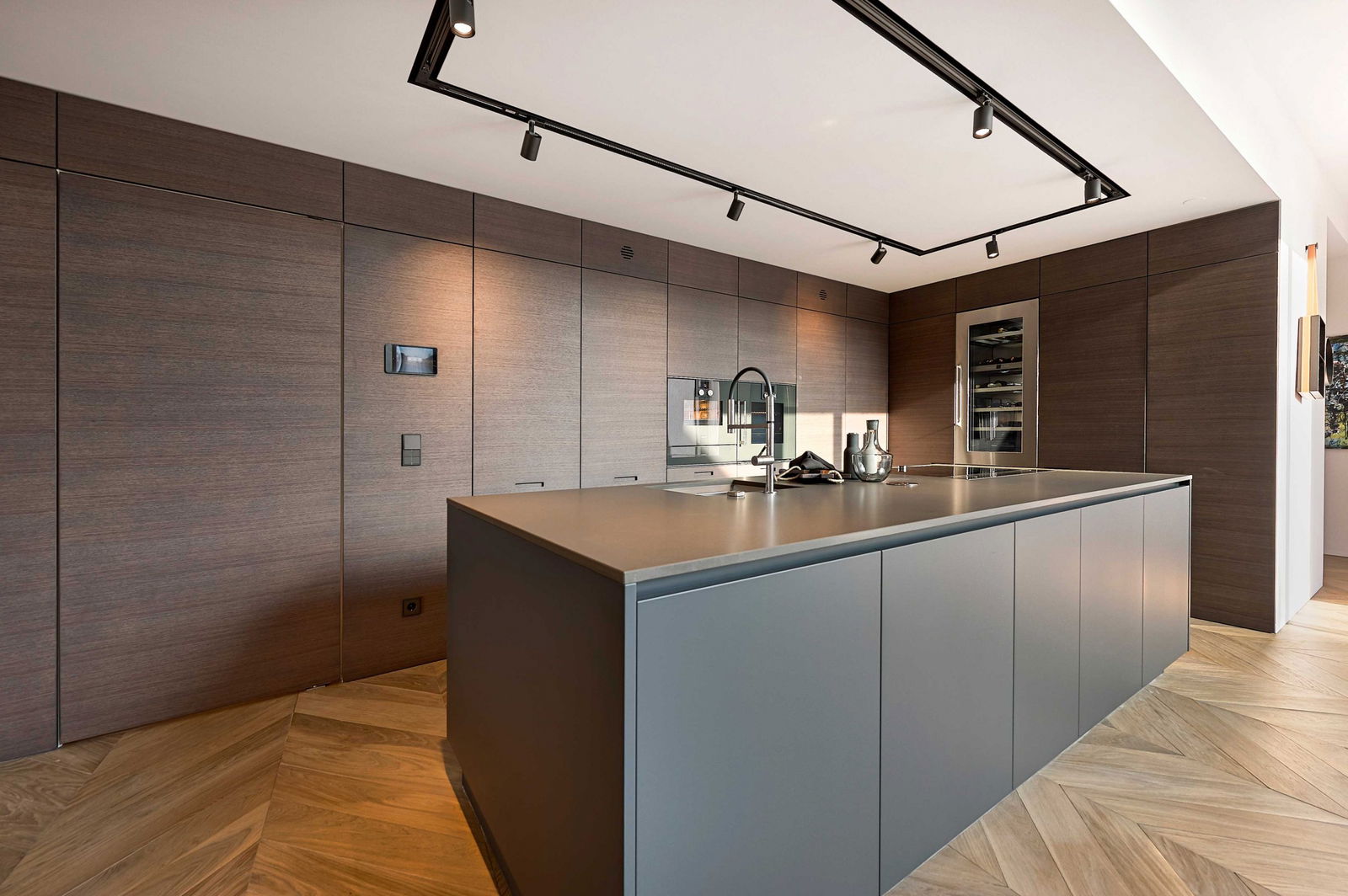 FritsJurgens hinges for pivot doors
Every pivot hinge by FritsJurgens is made from the highest quality materials and thoroughly tested. They are always fully integrated into the top and bottom of the door: there are no structural elements in the floor or ceiling. This makes the pivot hinge systems also suitable for situations where floor heating is applied. Therefore, our systems can be easily applied in both new and existing situations. Discover the endless possibilities FritsJurgens pivot hinge systems have to offer.
Different functions
Depending on the placement of the door and the choice of system, a pivot door can have multiple functions. A pivoting exterior door with door frames functions as a regular type of door while an interior pivot door can also be used as a movable wall. Spaces can be closed off or opened up easily while the pivot door is a design element at the same time.
The frameless nature of a pivot door, supported by FritsJurgens' invisible pivot hinges, can be used to create a clean design or even hide the passage. Door handles, latch bolts and locking plates can all be left out. The design of the door can be leading throughout the process of creating the door.
Discover how FritsJurgens pivot hinges were applied in projects all over the world and get inspired.
More inspiration
Are you curious about the different possibilities for your pivot door? Take a look at our most recent projects and get inspired.
Connect with us on social media